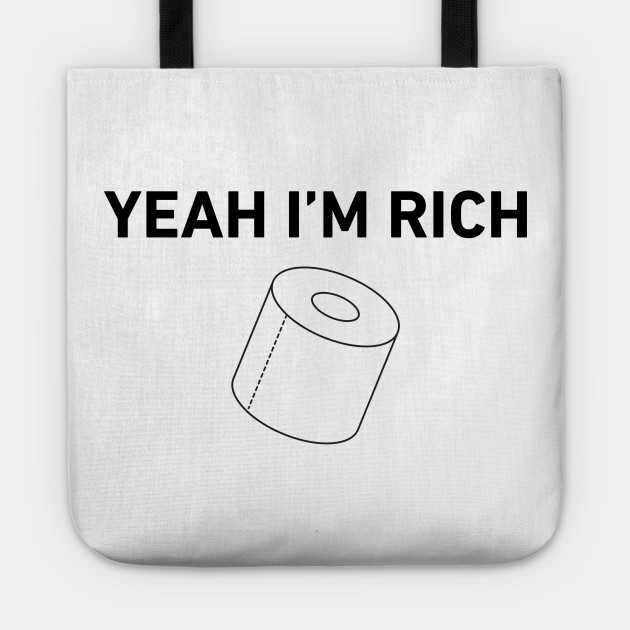 Medibank's looming acquisition of MyHealth, added to the GPH deal for Healius, nominally is making the value of a GP practice a lot higher than it's ever been.
---
If you're feeling a bit glum over how the government has started the new year by sucking the GP sector into participating in COVID vaccinations but not paying them enough to do it, here's a little something to lift your spirits.
The impending sale to Medibank Private of Crescent Capital's share in corporate GP group MyHealth at a multiple of between 9 and 12 times EBITA (earnings before interest, tax and amortisation), seems to have established a trend that the value of GP practices is on the rise, at least on paper.
For some decades now a GP practice owner could never really get a great return on selling their practice to someone else, even a cashed up corporate like Primary Healthcare or Sonic. Back in the day (which is now officially "before 2019"), you'd be lucky to get 4 times EBITA to sell, and more often than not between 2 and 3 times.
A well run GP practice can generate a good living for the owner, and any shareholders, as they can achieve profitability of up to and even over 20%. The cashflow profile of such a business is pretty good because generally, a well established practice, with a well established patient base, doesn't suffer too many ups and downs in its income stream. It's a good business while you're running it.
But selling it?
Between 2 and 4 times isn't very sexy these days, especially as new digital and platform based businesses are on the rise. Even a mediocre digital health platform business can generate multiples that will make your mouth water. And the multiples of some of the emerging health platform businesses sometimes need to be in revenue not profit because so far some haven't made it to profitability! An eye watering local example is the company Medadvisor – essentially an app that helps patients manage their meds better – which this year lost $9m, had a revenue of just over $9m, but if you wanted to buy it you'd be up for a cool $109m.
But back to the land of the living…being a GP practice owner.
Effectively, if you haven't got a lot stashed away, and you spend most of what you earn, you'll run out of money in 4 to 6 years or so if you sell your practice on a multiple of 3 or so. So unless your ready to retire, move to Hinterland Byron, and have managed to gather yourself sufficient other assets to live off, it's not really worth the effort.
News that the good folk at MediBank Private want to pay a multiple of EBITA similar to what the equally good folk at BGH capital paid for Healius's set of practices last year is definitely good news for GP practice owners because it starts to make that high multiple look more like a trend rather than a rash one off by a PE firm.
Ten times is a great multiple for a business with a profile of cashflow and dynamic like a GP practice. That private equity and now MediBank Private are willing to stump up that much either says they know something everyone else doesn't about the future of general practice (they will have their evil plans), and the value of GP practices is genuinely on the rise, or they've both miscalculated awfully.
When the Healius clinics were sold last year at 10 times their EBITA there was a lot of commentary suggesting that the normally very smart folk at local and star-studded private equity firm BGH may have had a misfire. The Healius clinics business is in bad shape. It's got huge technology debt problems, and a not insignificant overhanging culture issue with older staff.
But now Medibank Private has done the same thing, 10 times is starting to look almost fashionable.
Why Medibank Private thinks the mainly shopping centre based clinics group MyHealth is worth this much is likely to make a little more sense than what BGH was thinking because clearly MediBank Private is in the health game and wants an adjacent and strategic asset.
It thinks it can extract synergy somewhere down the track between its insurance membership model, private hospital offerings and its new set of primary care businesses. It may seem like the three things fit neatly together as they do in the giant and efficiently run managed care insurance behemoths in the US (HMOs) . But given GPs are funded exclusively by the Commonwealth under long term legislation and primary care has generally been seen as a no go zone by the government where private health insurance is concerned this could prove tricky. They wont be able to vertically integrate like the big HMOs in the US and get the huge efficiency gains because each asset sector is paid under commonwealth law quite differently.
But they obviously have something in mind.
Don't be surprised if that something is putting a hell of a lot more pressure on Canberra to let private insurers directly into the general practice sector in some way one day.
After all, the liberal government loves the private health insurance sector (nothing like a structurally derelict and inefficient privately held enterprise group to attract the attention of the libs), and if someone doesn't do something soon to help the sector out in a big way its going to bleed to death with membership loss.
Managed healthcare here we come? Let's hope not.
More good news for GP practice owners.
It feels like MediBank Private won't be the only private health insurer to go this way.
Look for private insurance market share leader BUPA to make a play for Sonic clinics in the not too distant future. No one wants to be left behind once a fashion trend takes hold.
Would Sonic get rid of its GP business?
Yes, it conceivably would.
Although Sonic always had a much better suite of practices than Healius ever did in that it looked always to buy good mixed billing practices in high SES areas with a better cashflow profile, both the Healius and Sonic GP clinics businesses have been going nowhere for nearly 10 years now.
Much of the problem for both was the government clamping down so hard on the MBS seven years ago. An MBS freeze meant no pay rises for GPs and static income for most of the Healius clinics which were almost all bulk billing. For Sonic, this didn't help, but it was also hitting a wall on improving the profitability of their businesses as technology changed and many of its original and experienced practice owners moved on.
Both Healius and Sonic ostensibly had GP practices as a strategic means to feed their far more profitable and much more significant pathology businesses. That isn't a factor so much any more for the big pathology players these days. There are other ways they can "lock in" their upstream GP referrers without having to own them. The capital from selling such businesses can be far better applied in upgrading technology and consolidating their position in the pathology sector.
So how much is your practice worth in 2021 compared to 2018?
The detail is still a complex equation best calculated by your favourite advisory service but whatever they calculated for you in 2018, you probably can expect a pleasant surprise if you get revalued today based on these latest acquisitions being injected into any value model.
If you're happy to wait you might even want to ring a few friends who own practices like yours, sort out your back offices with a bit of cloud technology, add a touch of automated telehealth and create a bigger virtual group that might be even more attractive to this emerging class of new buyers.
Of course you're only just richer on paper for now.
But being richer on paper has other financial upsides usually for you and your business. Your bank manager will think more highly of you almost certainly.
If you are small practice, of say, less than five doctors, you will be downgraded a fair bit in this rising value trend based on the increasing costs of infrastructure and technology which favour the bigger is better trend for economies of effective technology and scale such as telehealth and cloud based patient management. But you will be worth something more.
So, on paper at least, you are more than less likely to be worth more this year than you were in 2018.
Some practices will be worth a lot more.
Depending on all those variables your value should have gone up from between 2 and 4 times, to at least, say, 3 to 7 times.
On paper at least.
Happy days.