15 July 2019
Too many elderly still taking too many pills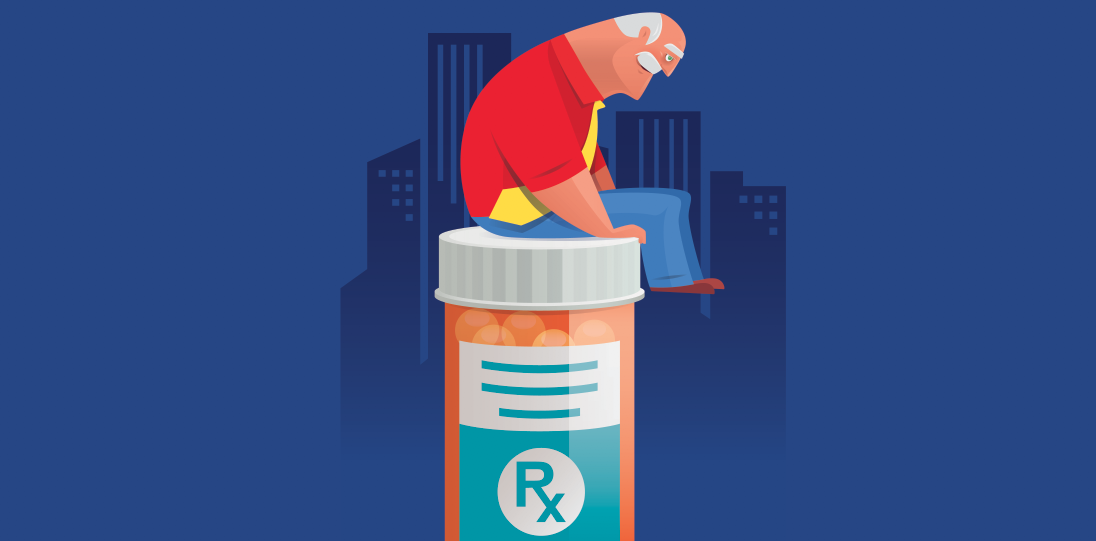 Despite calls for deprescribing in the old and frail, the pill boxes of ageing Australians are fuller than ever, a new study shows.
The study, published in the MJA, found that almost one million older Australians regularly took five or more pills in 2017, a 9% increase since 2006.
Over one-third (36%) of Australians aged over 70 – an estimated 935,240 people – were affected by continuous polypharmacy in 2017, the study found.
"Hyperpolypharmacy", the use of 10 or more medications concurrently, was observed in 6% of Australians aged over 70 in 2017.
The study drew on PBS data and defined "continuous polypharmacy" as a patient being dispensed five or more unique medicines during two three-month periods over a year.
"What we are seeing here is an increase in the amount of polypharmacy among Australia's elderly and an increase coming off a very high base," Assistant Professor Ray Moynihan, an academic at Bond University in Queensland who was not involved in the study, said.
"This is very worrying, and it demands action," he said.
Patients often started to accrue prescriptions as they moved into their 70s and 80s. Sometimes this prescribing was appropriate and safe, but it also raised the risk of side-effects, interactions and non-adherence, the authors said.
"Polypharmacy can raise the risk of harm, including the risk of having a fall, which can be devastating for an older person," Professor Moynihan said.
"It can increase the risk of frailty; it can increase the risk of early death and it can increase the risk of hospitalisation."
Polypharmacy is rising globally, with high rates among older people in the UK and the US (22% in 2010 and 39% in 2012, respectively).
The WHO highlighted polypharmacy as a priority in its the third global patient safety challenge.
The research indicated that doctors needed to be trained in deprescribing as well as prescribing, Professor Moynihan said.
"If the colleges aren't already running educational courses on deprescribing, this new research is certainly evidence to suggest that they should be," he said.
"We're definitely concerned about the results," Christopher Etherton-Beer, an Associate Professor in Geriatric Medicine at The University of Western Australia and the study's senior author, said.
"Our estimates were based on the PBS data so did not include private scripts, over the counter, supplements such as vitamins and minerals, complementary [medicines]," Professor Etherton-Beer said.
"So, actual numbers of Australians living with and managing complex regimens may be even greater."
MJA 2019, 17 July