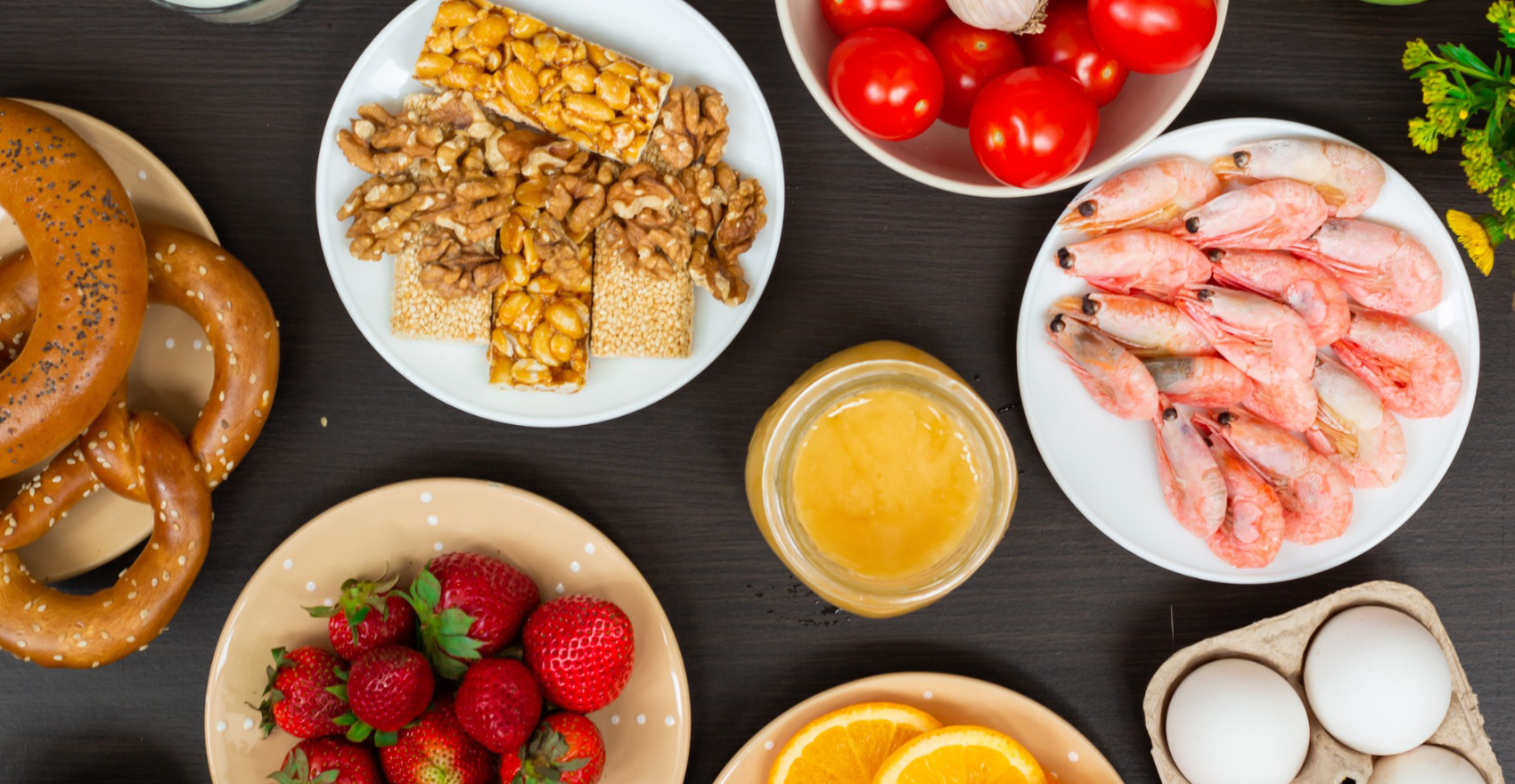 Australia is often referred to the allergy capital of the world with one of the highest rates of food allergy.
Australian studies indicated that one in 10 infants [1], one in 20 children (aged 10-14 years) [2] and one in 50 adults have a food allergy [3]. There is currently no cure for food allergy, despite many food allergy oral immunotherapy trials, and management revolves around strict avoidance of the food allergen.
GPs play an important role in the management of the patient with food allergy. Even when a diagnosis has been made and a specialist is involved, GPs are pivotal in helping patients to be vigilant and to manage reactions appropriately. For example, a renewal of an adrenaline injector script provides the GP with an opportunity to check that the patient knows how and when to use their prescribed device and also to check how they are managing their food allergy.
As a coordinator of care, GPs have a role in determining whether the patient requires a referral to a dietitian, particularly if they have multiple food allergies. Consideration should also be given to the effect of the food allergy on the patient's mental health because it is known that food allergy can negatively impact the quality of life of the patient and their parents/carers [4-6]. They need to be vigilant in checking foods when purchasing packaged foods as well as when eating out.
These same checks need to be made when consuming hospital food, although there are additional challenges in the hospital setting. GPs will recognise that patients are unable to speak directly to the staff preparing the food in the hospital setting and those who deliver the food may not be aware of the process undertaken to prepare the food for the patient with food allergy.
Exposure to known food allergens in hospital can occur in many ways including staff not understanding the seriousness of food allergy; the patient's food allergy not being clearly communicated to food preparation staff; lack of an adequate alert process informing staff of a patient's food allergy; poor handling and cleaning practices in the kitchen; and poor labelling and communication processes between the kitchen and ward staff, to name a few.
"Near misses", which occur when a patient has been given (but doesn't eat) the food they are allergic to, are not uncommon. An example of this is this family's experience:
"In Aug 2018 my 4-year daughter Chloe (allergic to egg) was medevac'd by Careflight to a hospital. She had severe croup and was escorted by her father as I was still breastfeeding our 14-month-old … We didn't have much trust in hospitals preparing foods as this was not the first time we'd had concerns about the food at the hospital where she was taken to, however this time was worse as the hospital provided a hard-boiled egg cut in half on her plate!
 My husband immediately stopped her from eating it … A year ago she was admitted to the same hospital for croup also and she was served some type of battered fish fingers and the nurse couldn't confirm for sure there was no egg so I wouldn't let her eat it and she was offered a sandwich.
 Her allergy was disclosed, she had a red ankle band on, a white board with her allergy on it behind her bed AND she had been admitted to the hospital before with her allergy. There is clearly something wrong with the hospital's system. Someone will die if this continues and I am genuinely worried."
Awareness about the importance of food allergen management in hospitals was raised when Louis Tate, a 13-year-old boy, died after being fed a food to which he was allergic, after being admitted to hospital for asthma[7]. The inquiry into Louis Tate's death identified many issues in food allergy management and helped to guide the development of food allergy policies in hospitals and also the development of the National Allergy Strategy All about Allergens for Hospitals online training.
The All about Allergens for Hospitals online training is available free of charge and provides evidence-based best-practice information to support hospital staff. There are four different courses based on the needs and responsibilities of hospital staff:
Kitchen managers and supervisors – includes information about best practice procedures for food allergen management in the kitchen.
Kitchen staff – includes information about how to safely prepare meals for patients with food allergy, including food storage, meal plating and meal delivery.
Ward managers and nurses – includes information about managing patients with food allergy on the ward and understanding the processes needed to ensure that the right meal is delivered to the right patient with food allergy.
Ward support staff – includes information about food allergy and how to manage patients with food allergy on the ward.
The National Allergy Strategy has developed additional supporting resources such as sample policies and audit tools, which are also freely available from the online training website.
The Australasian Society of Clinical Immunology and Allergy (ASCIA) has developed a checklist to assist GPs in many aspects of allergy management.  Many patients with food allergy and severe allergy, benefit from being connect with Allergy & Anaphylaxis Australia, a national patient support organisation.
GPs can assist their patients who have food allergy and are having planned or unplanned hospital visits by:
Encouraging the patient to clearly disclose their food allergy when they are admitted to hospital
Encouraging patients to ask the hospitals what systems they have in place for communicating the allergy to the kitchen and care staff
Encouraging patients to ask about the allergen content of the food – hospitals must provide accurate information about the ingredients in the food and how it has been prepared to avoid allergen cross contamination when a patient asks
Encouraging patients to check that they are receiving the correct meal by checking that their name and details are on the meal ticket, and that what is on the meal tray matches the items that are printed on their meal ticket; or they can ask a staff member to check this for them.
References
Osborne NJ, Koplin JJ, Martin PE, Gurrin LC, Lowe AJ, Matheson MC, et al. Prevalence of challenge proven IgE-mediated food allergy using population-based sampling and predetermined challenge criteria in infants. J Allergy Clin Immunol. 2011; 127 (3):668-76
Sasaki M, Koplin JJ, Dharmage SC, Field MJ, Sawyer SM, McWilliam V, Peters RL, Gurrin LC, Vuillermin PJ, Douglass J, Pezic A, Brewerton M, Tang MLK, Patton GC, Allen KJ. Prevalence of clinic-defined food allergy in early adolescence: the School Nuts study. J Allergy Clin Immunol 2017;DOI: http://dx.doi.org/10.1016/j.jaci.2017.05.041
Tang MLK, Mullins RJ. Food allergy: is prevalence increasing? IMJ. 2017. doi:10.1111/imj.13362
Venter C, Sommer I, Moonesinghe H, Grundy J, Glasbey G, Patil V, Dean T. Health-Related Quality of Life in children with perceived and diagnosed food hypersensitivity. Pediatr Allergy Immunol. 2015 Mar; 26(2): 26-32. DOI: 10.1111/pai.12337. PubMed PMID: 25616166
Lau GY, Patel N, Umasunthar T, Gore C, Warner JO, Hanna H, Phillips K, Zaki AM, Hodes M, Boyle RJ. Anxiety and stress in mothers of food-allergic children. Pediatr Allergy Immunol. 204 May; 25(3):236-42. DOI: 10.1111/pai.2337. PubMed PMID: 24750570
Bacal LR. The impact of food allergies on quality of life. Paediatr Ann. 203 Jul;42(7):141-5. DOI: 10.3928/00904481-20130619-12. Review. PubMed PMID: 23805962.
Coroner's report: Inquest into the death of Louis Oliver Tate. Court Reference COR 2015 5382. https://allergyfacts.org.au/images/Finding_into_Death_with_Inquest_-_Louis_Oliver_Tate_08.05.18_web2.pdf (last accessed 6 October 2020).
Dr Preeti Joshi is a paediatric clinical immunology/allergy specialist and Co-chair of the National Allergy Strategy. 
Ms Ingrid Roche is a senior dietitian working in allergy with many years of experience working in hospital food service. Ms Roche also works at Perth Children's Hospital.