23 February 2021
Making the COVID vaccination pay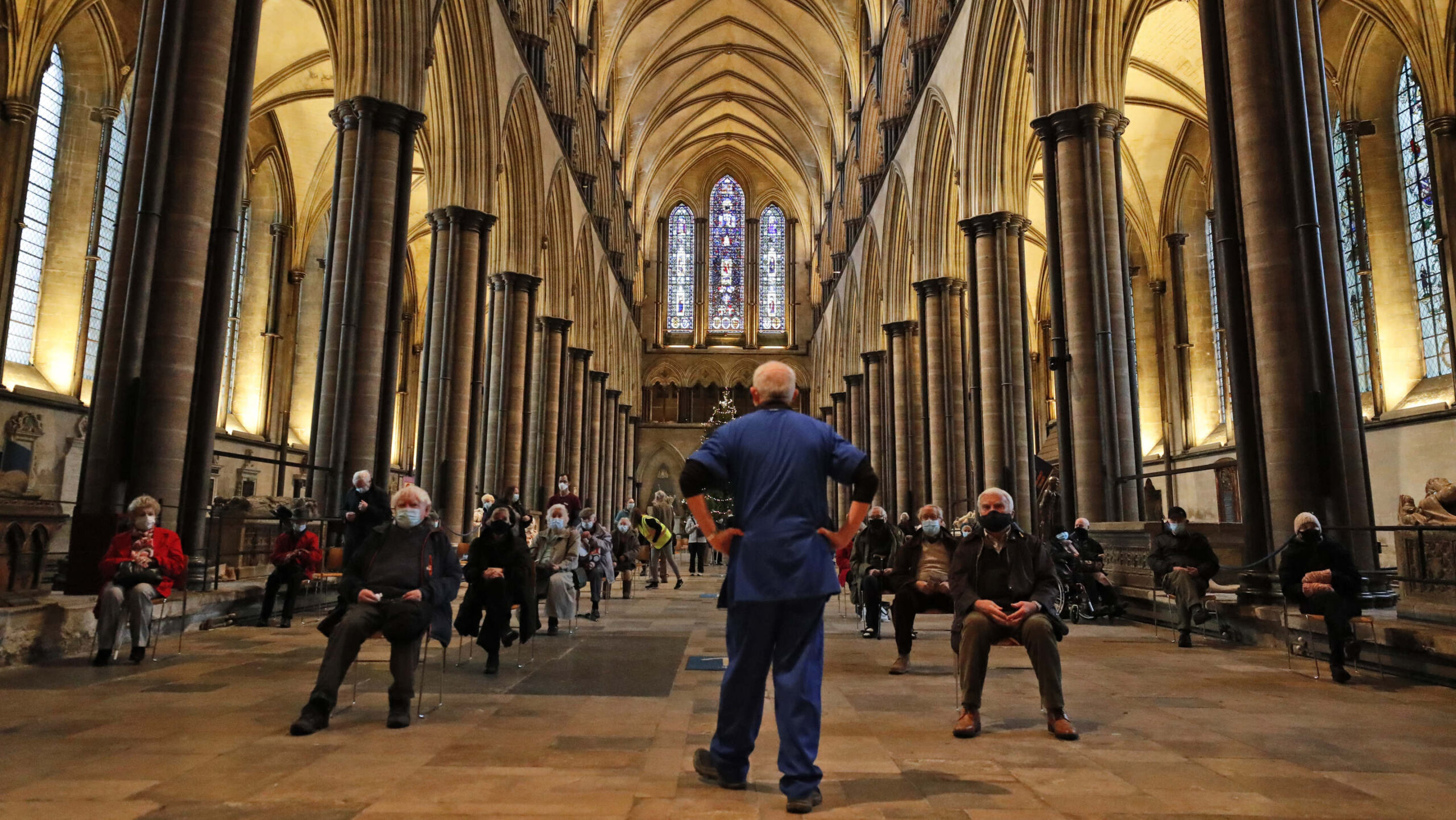 How to make COVID vaccination work financially for general practice, whether you actually vaccinate or not.
---
As "the cornerstone of the national COVID vaccine program", the government could only support GP practices contacting their patients to arrange a consult to discuss their decision to vaccinate, and the management of such vaccination, right?
If we set aside the massive logistical issues looming in vaccine distribution via as yet to be completed inventory and booking systems, the biggest issue facing Australians who are being asked to vaccinate against COVID-19 is safety. It is estimated that up to 20% of patients are hesitant.
The most important intermediary in solving both of these problems is the country's extensive and trusted GP network.
Before the GST was introduced to Australian businesses, over 95% made some sort of appointment with their accountants to understand what they were up against and how they should prepare?
Principal of GP accounting and advisory firm Health and Life, David Dahm, who has already written extensively on how difficult it will be for most practices to break even doing COVID vaccinations, is telling his clients that given the uncertainty about safety, and where and how to get vaccinated, there is every reason to contact all their relevant patients and advise they come in to discuss their upcoming vaccination.
Dahm told The Medical Republic that he had been very concerned for many of his clients who had been torn between vaccinating or not based on the clear economic downside.
But he said that over the past few weeks it had become clear that the amount of worry patients were experiencing over getting vaccinated, the government's firm position that general practice was to be the "cornerstone" of nations vaccination program, and additional issues such as the TGA advice that the AstraZeneca vaccine must only be given to over-65s "on a case by case basis", all point to GPs needing to contact their relevant patients and suggesting to them that they come in for an "advisory" consult as soon as possible.
"Given the amount of uncertainty around safety, logistics and now the AZ vaccine, GPs would be helping the government significantly, servicing their patients responsibly, and potentially sorting out any financial difficulty with vaccination, if they organised most of their patients for a pre-vaccination consult," he said.
"They need to start filling in their blank appointments now in preparation for when phase 1b starts, which is likely to be 5-6 weeks away only. They can do this relatively easily using their SMS functionality on their booking systems.
"Spruiking patients for a general consult or check up in this manner is not generally allowed under legislation but this situation is entirely different," Dahm said.
Notably the TGA came out yesterday with a warning over how promotion should be conducted for those practices who do get to vaccinate. Ironically, it looks like practices who aren't vaccinating but who want to help their patients navigate the vaccination journey via a pre vaccine consultation, won't be under the same scrutiny because they won't be advertising a service that involves a restricted medicine.
"The government has some very big issues with hesitancy, and now that the AZ vaccine requires examination on a case by case basis for over 65 year olds, that can be done by a GP as a part of a pre-consult," says Dahm.
According to the Department of Health over 5000 GP practices put in an expression of interest to do COVID vaccination. Those practices that are going to be asked to do vaccinations in the first round of phase 1b are supposed to have been alerted by "early this week" but the betting is on most of the 5000 practices missing out.
Based on the DoH rhetoric so far, it looks like there might be between 500 and 1200 practices in the first round, potentially with more inducted into the vaccination club later in the piece.
Regardless of whether they were going to make money or not, that is going to leave the significant proportion of practices left out of the vaccination process, and wondering how general practice is "front and centre" and the "cornerstone" of the vaccination program, as the Health Minister is constantly reminding the public in each of his press conferences.
Dahm, once dubious about the government positioning of general practice, is now adamant that it can be front and centre if GPs mobilise now and contact their patients in the same manner that in the late 90s every accounting firm in the country was contacting their clients to get them in to talk about an issue that was going to impact their lives significantly.
"Patients trust their GPs to look after them and if GPs are in the main not going to be the vaccination centres, then most patients should be seeking advice from their GP as soon as they can on their particular situation, and where, when and how they can be vaccinated," he said.
Anecdotally, many GP practices which had been excited to take up the challenge of vaccination, regardless of the economics, are starting to express fatigue over the amount of work, the restrictions and the lack of information being made available to them, given they are meant to be ready to vaccinate in about 5-6 weeks.
One big Brisbane-based practice, which had been organising space a few hundred metres from its main practice in order to process up to 2000 patients per week, told TMR that the concept was rejected by the DoH based on the address of the clinic not being the address of the accredited practice. Following that, the practice had assessed that it might be able to do 600 per week using their existing practice but this was before accounting for significant interruption to normal business.
The potential last straw for this particular practice owner was the advice on AstraZeneca and over-65s.
"This means that we would probably need to sit down and do individual and potentially long consultations with every over-65-year-old patient," said the owner.
"Apart from this being an important step given the situation, the additional requirement throws out all the logistics and economics of doing mass vaccinations. It also raises serious potential liability issues for the practice and GPs which are still not sorted out. The whole process is becoming exhausting and we don't even know if we are going to be granted the right to vaccinate anyway."
Practices who have put in an EOI with the DoH are supposed to find out by today if they have succeeded or not.
An alternative for this Brisbane owner might be do what some entrepreneurial Victorian GPs are proposing by sidestepping the DoH GP restrictions and applying to their state government for permission to set up a mass vaccination facility at a local AFL football oval.
The joint proposal organised by the RACGP's Victorian COVID Working Group and the AMA's Victorian branch, would see up to 450 vaccinations done per hour in up to four of five stands at  Whitten Oval, home to AFL club the Western Bulldogs.
 
Dr Mukesh Haikerwal, who led the set up of Victoria's first drive through COVID respiratory clinic, and who has been vocal in advocating for local GP resourcing throughout the pandemic, is involved in the venture.
 
Dr Haikerwal told the RACGP's newsGP that the concept ticked all the important boxes for getting vaccination done efficiently within the local community, it being "socially distanced, socially spaced, you've got infection control, you've got access to rows, and access to the pathway up to the stadium, and access to ambulance on standby."
 
According to Haikerwal the Western Bulldogs are on board, and the state government is already negotiating with three relevant local councils out of a potential four, each of which would run its own vaccination clinic in one of the four allocated stands.
GPs and nurses would be deployed from local practices to man each clinic basedon their local council areas.
 
"The beauty of it is it's actually community GP-led; so community GPs with the community councils," Dr Haikerwal told newsGP
"The idea is that the municipalities will enlist local doctors' help and their practices' help, [and] each municipality's doctors would be a team with their practice staff looking after those people."
Dr Haikwerwal told TMR that the idea would be to pilot the systems quickly within a local practice to get proof of concept (given there would be some technical issues to sort out with mobile access to relevant systems),  sort out the funding model between the commonwealth and the state governments, and get a scaled operation working as soon as possible which might serve as a template for the rest of the country.
Most of the problems that Dr Haikerwal is thinking through are all solvable with some co-ordination between the state and federal government. The technology to run a robust off site and cloud based patient management system that talks to booking systems, the AIR and the My Health Record, is available from a few vendors and is relatively easy to deploy. One cloud PMS vendor has already been used by HealthDirect to help deploy COVID health information during the early stages of the crisis, and is being employed to help through the national vaccination project. 
Funding could be given all directly by the state government or an infrastructure grant to set up the model could be provided by the state and the federal government might be convinced, in the instance of such a sophisticated, safe and high throughput set up, to grant GPs special dispensation to attract an MBS rebate per patient, without having to have the vaccination take place in an accredited practice address, as is currently required.
Dr Haikerwal told TMR that a proof of technical concept could be done in a relatively short amount of time, but that sorting out the funding model between state and federal governments might meet with some obstacles. 
He said that the most efficient thing to do would be for GPs to be able to access the COVID vaccination rebates as it would be GPs overseeing each local program.
Short of this, he said that potentially the state government could end up funding whole operation as they are doing for hospital hubs.
Dr Haikerwal said that it might be possible for all GPs in a local government region to co-ordinate with a mass vaccination hub for both sending their patients to the hub the and in taking turns at manning the hubs. In this way the community of GPs would be sharing the work fairly. He said that if the Victorian stadium model was proven, any large centre could be used by local GP groups and councils that had suitable facilities and space.
Although the model would likely end up reducing the overall direct participation across the country of GP practices in vaccinating, it would mean significantly more throughput for community vaccination, under safer conditions, and would at least likely be economic for those practices that did participate. 
Such a model would likely synchronise well with Dahm's proposal for most GP practices to stop for the time being worrying about being a vaccination centre, and focus on getting all their patients in for a pre-consult.
Such a high throughput community based model would be relatively easy to co-ordinate with local GP practices which are not actually vaccinating but advising their clients on safety, and where and when to get vaccinated.
A similar process and model has already been proven out to a significant degree in the UK, where vaccination timetables are being met against initial expectations. 
Centres like these would also likely significantly de-stress the current plan of trying to co-ordinate supply and bookings for patient across more 1000 or more GP practices, where there are likely to be significant issues of co-ordination of patient bookings and supply as the numbers of vaccinations start to ramp up significantly.
Notably, the federal government has yet to sort out how it is going to co-ordinate with the existing GP booking systems, and manage those practices that don't have a booking service.
Regardless of whether model like this does get up and running across the country, we will still be left with a situation where most GP practices will miss out on being able to vaccinate their patients directly.  
In this case Dahm says there should be no issue with all of these practices starting to contact their patients now to set up a "vaccination pre consult", probably prioritising all their over 65 year old patients, to discuss their situation in person, prior to vaccination.
The co-ordination of supply to those practices that are vaccinating plus all the other administrative and infrastructure hurdles of setting up to vaccinate at a GP clinic will almost certainly lead to economic issues for those practices that are approved by the DoH to vaccinate, according to Dahm. 
But they can ameliorate their individual situations by making sure they prepare carefully for the basics.
Some of those basics are outlined briefly below, or in more detail in HERE.
Do a detailed budget before you start. Include:
Dahm says that the biggest elephant in the room before you open the clinic is will the practice negotiating a higher percentage to charge a doctor. How are you going to break the news? Use software tools like the Doctors Pay Calculator to explain your numbers.
Renegotiate in writing with your tenant GPs on a % for COVID vaccination items. Dahm advises somewhere between 60% and 40% compared to the normal 30%
Practice nurse
Detailed time in motion planning is advised by Dahm taking into account the whole process in detail, eg, how long it takes to make up and draw vials
Dedicated space and opportunity cost associated with using this space
Opportunity cost loss on normal business
80/20 rule on getting consent and consultation done prior to time in practice which should be 20 (might be hard given the "case by case" ruling on over 65 year olds)
Allow for unknowns such as unforeseen supply issues against booked in patients
Time and cost of training of support staff
Any additional infrastructure costs
High patient throughput
You will need to get to a high patient throughput per day which means:

A well set up and co-ordinated booking system which does the vaccine basics such as sceening and consent
A good sms based campaign to all patients well before supply and service
Pre-consult in the next 5-6 weeks and then continuing as a preparation for the vaccination consult
Doing a pre consult, especially with your plus 65 year old patients is a good idea, for throughput, for safety and for ease of mind of your patients. It will also help to significantly offset your potential losses on actual vaccination consults.
Medico legal coverage
Professional indemnity and Workcover need to be locked down – read the fine print to ensure that are you covered?
Are your staff covered if they get infected? I
s the practice or doctor liable if there is a problem with the vaccination or its administration?
You must get all your answers in writing.
Ensure your practice is structured in a way that protects your personal assets if the insurance company does not
Overall
Says Dahm, "At best a practice will break even or make a small profit if they have their ducks lined up and aggressively market appointment slots. Critical is the right strategy, automation management tools and technology, staff training.
David Dahm has written another piece on this topic and the situation with patients on his own website here : Cashing in on COVID19 – Evidence-based medical & allied health accounting & practice advisory (healthandlife.com.au)