20 April 2021
Make sure your pathology rent is Red Book-friendly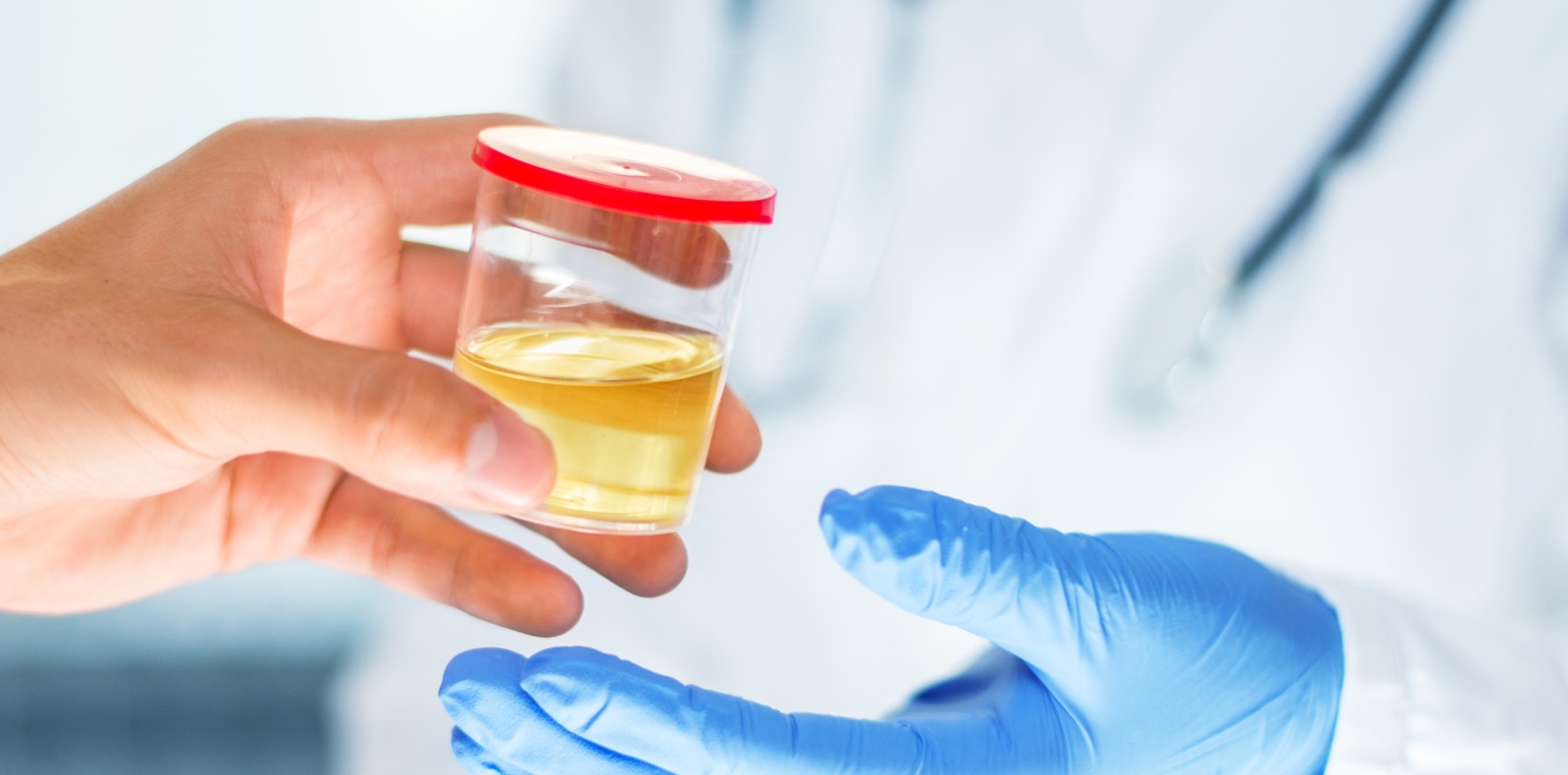 It's easy to get in trouble if you have been too casual in setting up these arrangements.
---
"You don't have to know everything. You just have to know where to find it."

Albert Einstein
For several practices, pathology rent represents a significant part of a practice's sustainability, yet there are no readily available and comparable national pathology rent benchmarks an owner can refer to in order to optimise their position and stay on the right side of the Department of Health.
Since the 2020 DoH announcement of 700 investigations into pathology rent (here's the latest) – with the threat of criminal prosecutions – Damocles' sword continues to hang over every owner that has a pathology collection centre lease. (Here is the latest case.)
With more than 13,000 practices in Australia, your chances of getting caught may appear low. However, an employee, doctor, competitor (including a rival pathology lab) can easily create an unwanted audit or investigation by tipping off the DoH.
In order to win new business, we have seen an ex-employee of a winning pathology bidder dob in a big practice more or less on behalf of the losing pathology laboratory which was the ex-employee's new employer.
Cartel behaviour is not allowed under the Australian Competition and Consumer Competition (ACCC) rules. Serious penalties apply. Everyone needs to be careful. This includes bid-rigging – for example, withdrawing from bidding when neither a practice nor a pathology laboratory usually would. This could be seen as a form of market sharing.
One can only speculate whether the DoH is looking for a couple of national public hangings.
If you do things properly, by the Red Book, you should have little to be concerned about.
Facing million-dollar fines and possible criminal prosecution, numerous practices have approached me to provide independent pathology rent valuation. Prior to hiring a uniquely experienced lawyer, an independent pathology rent valuation is most likely the smartest move to make if you are concerned about your pathology rent.
Depending on your practice, there are legitimately safe, legal and ethical ways to justify your rental market value. It is possible for the rent amount to be higher than the traditional rents charged to the local butcher, baker and candlestick maker. If your local pathology laboratory suggests that you are doing something wrong, it is for a good reason, I am sure.
Working out the appropriate commercial market value
There are three key steps to take:
Step 1: Start with qualified and experienced advisers
Starting with useful independent advice is always a good idea. There are very few people who have national expertise in this area. Your local everyday real estate agent, accountant or lawyer is not going to know the latest players in the national pathology rental market that comply with the latest pathology Red Book rules.
Step 2: Be clear how you independently verify the new rent or any renewal
Often we see these deals done over dinner. After a few drinks, it accidentally spills out to a competing lab that you are talking to and how much they are paying. This is an absolute no-no. Expect the investigators to ask how you arrived at these numbers. Do not leave yourself in an awkward situation. Most importantly, pay for dinner!
Critical to any defence is how you established the rent value and the leasing terms and conditions. I would avoid restaurants and pubs altogether. Keep it professional. Do not fall for the nudge-nudge-wink-wink response from anyone, especially if it is accompanied by a subtle "you don't need adviser talk".
I have heard that if there is a problem, the medical practice owners and directors can be exposed to a full prosecution, while the problem is usually quarantined for the owners and directors of the laboratory. If it is true, it's unfair the pathology labs have been able to strike a better deal with the government.
Step 3: Document your lease so it is Red Book-compliant
Over the years, I have seen many pathology lease agreements made over a bottle of wine, looking like they have been written on the back of a napkin to save on legal costs.
We have seen high-profile law firms miss out on addressing the Red Book concerns in the lease. A good example is allowing the uneconomic clause to remain within the agreement, permitting the early termination of a lease by the pathology labs. Such arrangements explicitly put pressure on in-house referrals. The fear of missing out by the practice seems to be the primary driver of agreeing to the terms set by the tenant. Potential problems seem to go beyond just the legal agreement.
How you documented your agreement is critical. You do need an independent and experienced lawyer and accountant to look over it. The business rationale is critical. This is not a good time to cut corners. The process more than pays for itself.
You should always use a good lawyer familiar with the topic.
What are pathology rent investigators asking practices?
We have seen the gamut of questions the DoH investigators put to practices. It starts with a few questions, but your answers could give rise to a lot more.
Many questions may unwittingly entrap a practice. It is not uncommon for practice owners and their practice managers to not clearly know and understand their business model and commercial arrangements. The pressure to be perceived as cooperative to the DoH's demands may cause the practice to sometimes hastily provide responses. This can be used as evidence against the practice.
If you ever do get questions, stay calm, and be sure to be careful and considered with your responses. Get advice prior to responding if you are uncertain why you are saying something.
It is hard to unsay a phone conversation or reverse an email.
This system appears to operate similarly to a Medicare investigation except this is a criminal matter, which is more serious.
Another thing to be careful about: some lawyers are too quick to volunteer their clients' responses. This can breed more avoidable litigation.
Responding to all the questions (many of which appear to go beyond the scope of enquiry) may accidentally trigger further statutory Fair Work, ATO, Superannuation Guarantee, payroll tax and WorkCover audits, with corresponding penalties.
From our experience to date relating to clients being investigated, common areas of evidence (documents) include but are not limited to:
Any past, current or future arrangements, negotiations or leases in writing; for example, email correspondence
Any initial external written bids or rent review rival bids
Any written and verbal communication on how the value was established independent of the landlord and tenant; for example, using Health and Life bidding, valuations or other independent valuation services
Valuations of the premises
Current arrangements with doctors; for example, employment contracts and contracts for services
Administration and banking arrangements; for example, contractors
Subleasing arrangements with other parties; for example, co-located leasing arrangements; allied health, specialists and pharmacy or a pizza bar
Details of rental increases
Floor area, parking, signage rights, practice infrastructure and staff support etc
Signed service agreements and provider contracts
Financial statements and tax returns that support the landlord v tenant arrangement or the business structure used to engage the diagnostic service
An explanation of the nature of any contracts with doctors; for example, discounting of service fees
Director and staff statutory compliance declarations
Circuit breaker: Do you have to provide all the information?
An independent valuation can act as a useful circuit breaker. At the outset it avoids sending too much information. It may also help the practice avoid any further unfair scrutiny or misunderstanding.
The Red Book does provide the option of preparing a valuation report to justify the rent charged to the pathology labs. The valuation report would prove essential upon a practice being investigated by the Department. The hard part is finding somebody who is prepared to put their name to the valuation with the appropriate legal oversight.
For a certain general practice, we had recently received this Barrister's legal opinion.
He states:
"The valuation should be obtained before the sublease is offered to the sublessee at the higher rent amount in anticipation of a Departmental investigation.

For the avoidance of any doubt, I am of the opinion that it would be extremely difficult (if not impossible) to justify charging the anticipated rent amount without a supporting independent valuation.

In the absence of such a valuation, there would be an irresistible inference that the amount being charged results from an agreement between the parties for the sublessor to request pathology services from the sublessee."
Source: Hamilton Bailey Lawyers
Is my rent too high?
Before hiring legal advisers, a useful starting point is to enquire what the average commercial rents are in your local region, which is a relatively straightforward exercise.
For an approximate guess, locate your property on a commercial real estate platform. Compare the total rent per square metre (sqm) with other commercial businesses located next to your practice.
For example, if the local butcher is paying rent totalling $120,000 p.a. exclusive of outgoings plus GST for a 600 sqm premises, the rent is $200 sqm p.a. (that is, rent $120,000/600 sqm).
You need to do the same calculation for the area you are designating in your practice for a pathology collection centre.
If the pathology rent exceeds the commercial rent you are seeking or for your existing lease, then it is time to engage some professional help to tidy things up.
To be clear, a verbal telephone call or an email will not cut it.
A written valuation is required.
The valuation report is not the same as the traditional property valuation process, as it should place into context your total business model, structures, agreements and systems among other considerations. 
David Dahm is CEO and founder of the national medical and healthcare chartered accounting firm Health and Life and global Founder and CEO of the not-for-profit project the International Healthcare Standards and Ethics Board (www.ihseb.org).