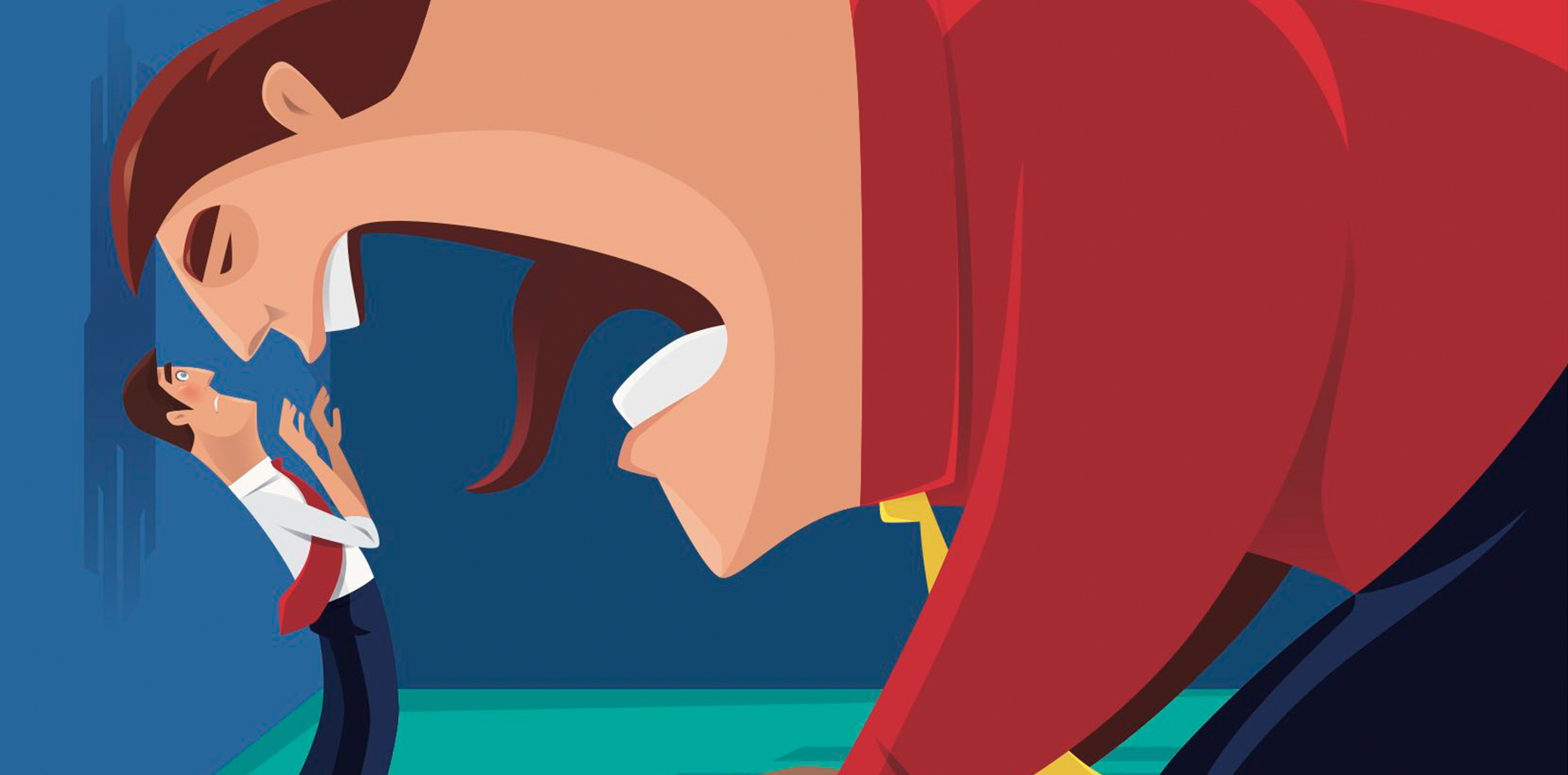 Up to 65% of GPs report being on the receiving end of verbal abuse from a patient at some point in the last year, according to data collected via a HealthEd/Pulse survey.
Other common experiences included receiving threats, vexatious complaints or unjustified negative reviews online.
In addition, 10% of the 827 GP respondents also disclosed having been stalked by a patient in person over the same time frame – somewhat reassuringly, the vast majority who reported stalking said it "rarely" occurred.
In the wake of yesterday's AstraZeneca about-face, primary care clinicians across the country are preparing for a particularly rough few weeks ahead.
Readying myself for another GP clinic day …….

Gosh it's hard going at present.

Coffee for the team, lunch booked with a colleague. Art class following.?

We will get there

Please be kind to your clinic staff they really are doing there absolute best. ?#CovidVaccine pic.twitter.com/THgvk9nWQa

— Dr Kat McLean (@drkatmclean) June 17, 2021
I think my receptionists are going to cry. Patients cancelling, rebooking for a Pfizer vaccine that will trickle in, patients worried about second AZ doses, patients over sixty demanding anything other than AZ. This is a shit-show, but apparently "on track" #auspol #COVID

— Nick Martin (@nickbootnick) June 17, 2021
The potential for abusive patients to have serious consequences for the mental health and wellbeing of physicians is very real, according to consultant psychiatrist Dr Helen Schultz, who specialises in doctor mental health.
"There is a view that healthcare professionals and people that are working professionally in health somehow have a buffer to personal comments or attacks hurting them, when really they're just like everybody else," Dr Schultz said.
The survey results come less than a fortnight after the RACGP began a renewed push for exemptions to the 2009 Health Practitioner Regulation National Law.
Currently, the law requires a treating practitioner to report any presenting health professional to AHPRA if they are experiencing mental health issues with the potential to put patients at harm.
According to Dr Schultz, however, the laws are just the tip of the iceberg.
"[A doctor being reported] rarely ever happens," she told The Medical Republic.
"Unfortunately, the misinformation and the fear around people not knowing what constitutes [reason for] a mandatory report might actually mean that someone is inadvertently reported.
"We've definitely seen a lot of that, where doctors don't understand the requirements and feel that they might be in trouble if they don't report and end up reporting another doctor [unnecessarily]."
While boosting education around what requires a mandatory report or changing the laws might go some way toward fixing the issue, Dr Schultz said concerns around insurance had just as much weight.
"It's not necessarily always about AHPRA, it's concern about ever having anything in your file – if there was a mental health stress, concern, condition, whatever – that may later on impact your ability to have income protection, and life insurance," Dr Schultz said.
This is particularly concerning in primary care settings, according to Dr Schultz, as many GPs are self-employed or work for small businesses and therefore cannot afford to have exclusions on their policies should they become unwell.
Hervey Bay-based practice manage Carrie Norval, who has previously written about her experiences with verbally abusive patients, told TMR that even the possibility of repercussions discouraged GPs from seeking help for mental health.
"They swallow it down, suck it up, deal with it, because you can't go to a psychologist, psychiatrist, or even another GP for fear of potentially being reported to AHPRA and having your ability to practice stopped, watched closely or monitored in some way," she said.
Dealing with the notion that help is out of reach often wears doctors down, and verbal abuse from patients just compounds that stress, according to Mrs Norval.
"Even if you do have a positive attitude, you get abused all day – you have to have a very strong backbone to be able to deal with the pressure of that," she said.