8 November 2021
Isolation period could halve for vaccinated, modelling suggests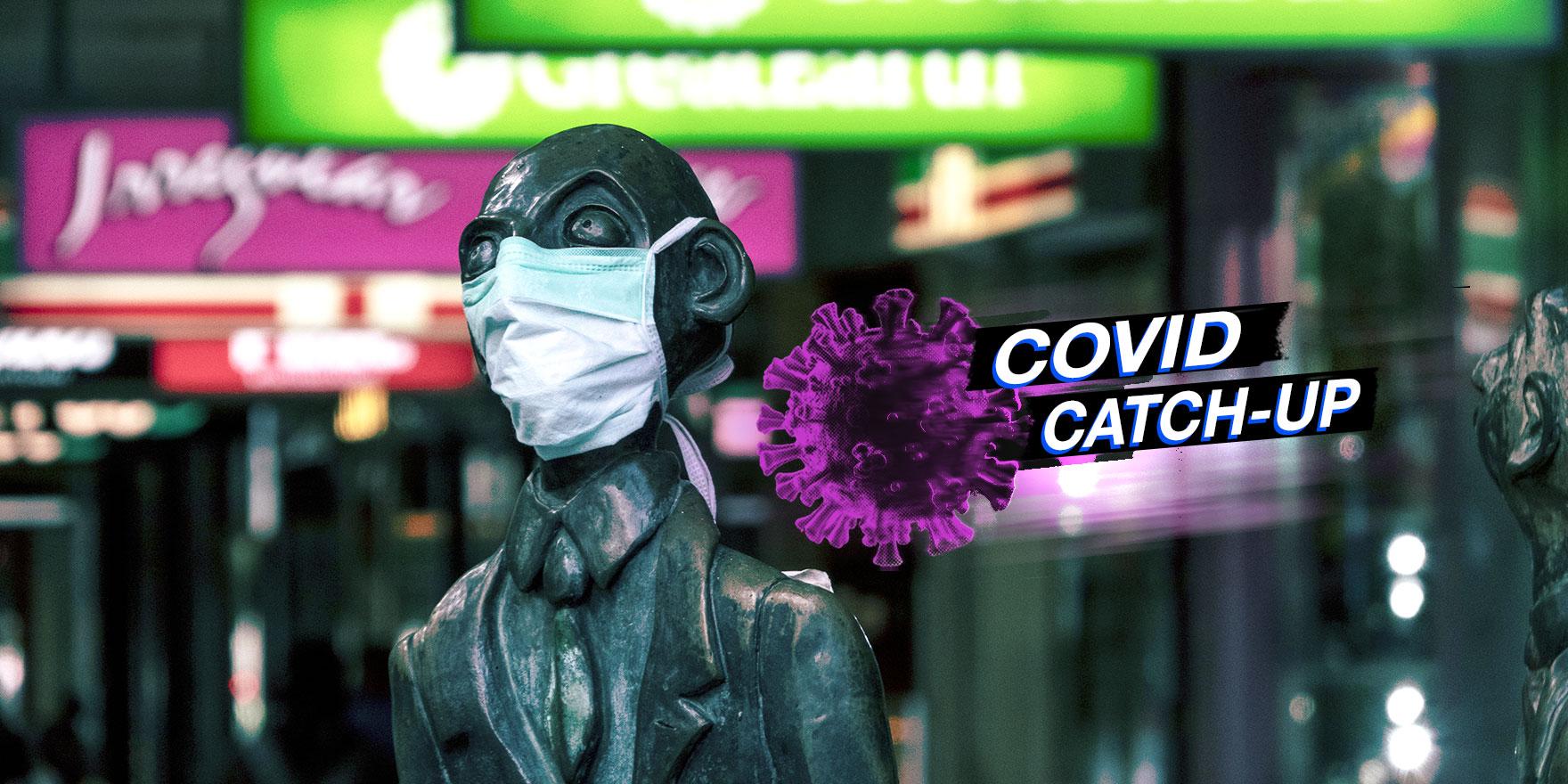 Welcome to The Medical Republic's Covid Catch-Up.
It's the latest covid-19 news in one convenient post. Email bianca@biancanogrady.com with tips, comments or suggestions.
---
8 November
---
The isolation period for vaccinated people infected with covid could be reduced from 14 days to seven days without significantly increasing the risk of transmission to others, according to the latest modelling report from the Doherty Institute.
The Institute has released its final report to the National Cabinet which, as well as updating modelling with new evidence, addresses three key questions: how the test-trace-isolate-quarantine process should evolve with the vaccine rollout, how vaccination can be targeted at sub-populations including schools and Indigenous communities, and what next for Australia's international borders.
The modelling suggested that halving the isolation period for infected vaccinated individuals could be done without significantly increasing the transmission rate. The paper's authors also proposed that case-initiated contact tracing – where the infected person is more involved in informing their close contacts – could speed up getting exposed people into isolation.
The authors also modelled approaches to increase vaccine uptake among Indigenous communities, such as 'reactive' vaccination campaigns during outbreaks. They highlighted the need to vaccinate the 5-11-year-old age group in Indigenous communities as they make up a higher proportion of the population compared to non-Indigenous communities.
The paper addressed the question of how outbreaks could be managed in schools, and modelled the outcome of approaches such as twice-weekly rapid antigen testing of students during an outbreak, with only those testing positive required to stay home, to minimise the effect on face-to-face learning.
However they acknowledged that further research on school-based surveillance and testing was needed.
Unvaccinated individuals accounted for nearly 90% of covid hospitalisations across 21 hospitals in the United States, according to a paper published in JAMA.
A case-control study of 1197 patients hospitalised with covid between March and July 2021 found just over 88% were unvaccinated. Unvaccinated patients also made up nearly 94% of those who were ventilated or died, and were significantly more likely to be treated with one or more covid medications during their hospital stay.
Overall, 6.3% of those who were vaccinated and 8.6% of those who were unvaccinated died. However those who had experienced breakthrough infections after vaccination were on average older and more likely to be immunocompromised than unvaccinated individuals with covid.
Vaccine efficacy against infection wanes at the slowest rate with the Moderna vaccine but fastest with the Janssen vaccine, new research suggests.
A paper published in Science describes vaccine effectiveness against infection and death over time in more than 780,000 adults in the United States.
The analysis found that overall, the level of protection against covid infection declined from just under 88% in February 2021 to just over 48% by October 2021. However the highest decline in efficacy was seen with the Janssen vaccine, which dropped to just 13.1% efficacy.
At the start of the study in March, the Moderna vaccine was 89.2% effective at preventing infection, Pfizer was 86.9% effective and Janssen was 86.4% effective. But by September, those efficacies had dropped to 58%, 43.3% and 13.1% respectively.
"These results demonstrate an urgent need to reinstate multiple layers of protection, such as masking and physical distancing – even among vaccinated persons – while also bolstering current efforts to increase vaccination," the authors wrote.
The covid vaccination booster program officially launches today, meaning that anyone aged 18 years or older who had their second covid vaccine more than six months ago is now eligible for a third booster dose of the Pfizer vaccine.
Katherine, in the Northern Territory, has been declared a hotspot after a covid-positive woman travelled from Victoria to Darwin, and a further three cases have since emerged connected to that primary case.
Both Katherine and Greater Darwin are also in lockdown and lockout until at least midnight tonight as health authorities work to trace, test and isolate anyone connected to the four active cases.
Here are the latest covid infection numbers from around Australia to 9pm Sunday:
National – 180,307 with 1815 deaths
ACT – 1853 (13)
NSW – 76,817 (237)
NT – 229 (0)
QLD – 2098 (3)
SA – 918 (0)
TAS – 237 (0)
VIC – 97,043 (1126)
WA – 1112 (0)