7 June 2021
All Australians 40 years and over eligible for vaccine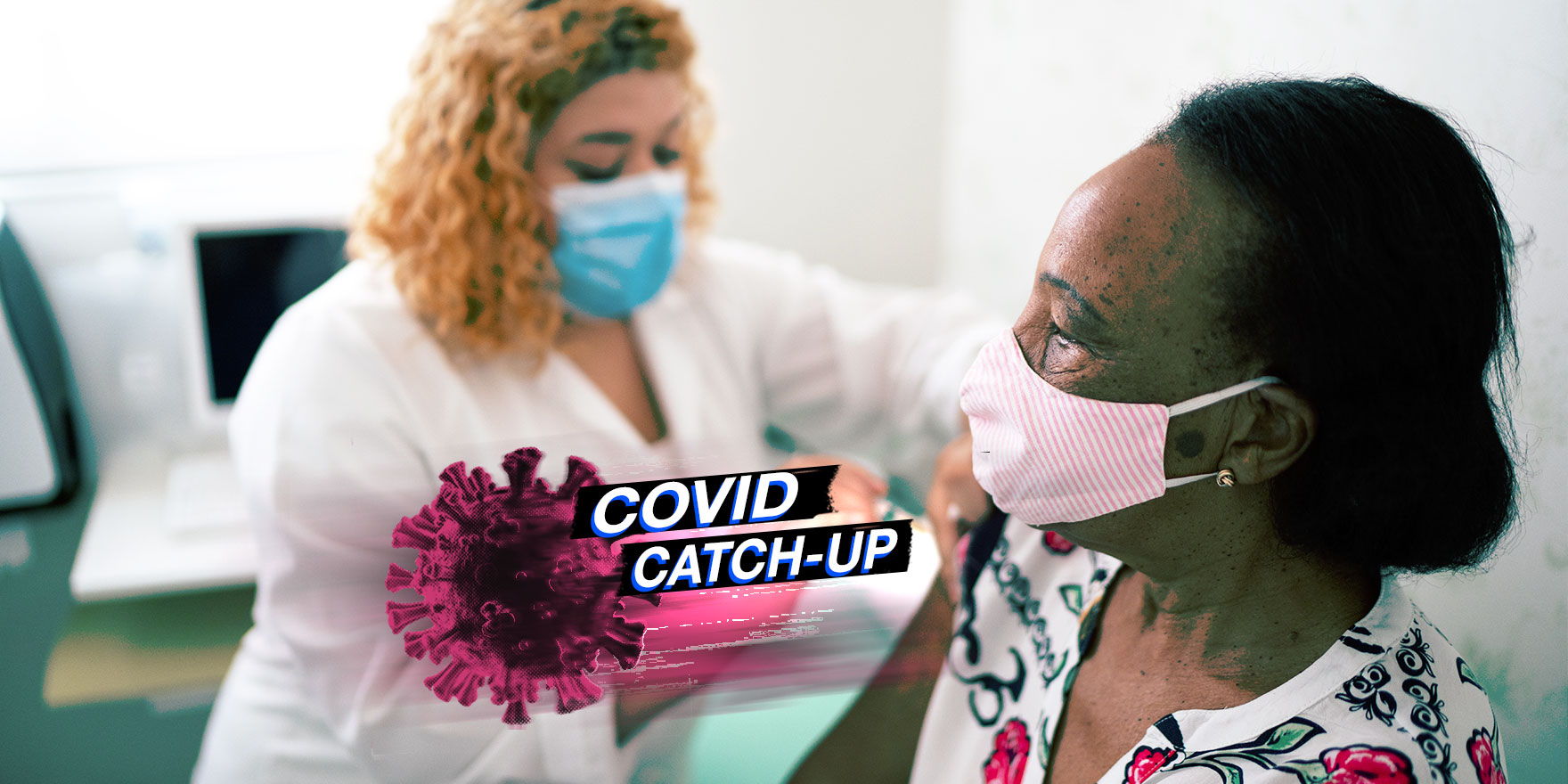 Welcome to The Medical Republic's COVID Catch-Up.
It's the day's covid-19 news in one convenient post. Email bianca@biancanogrady.com with any tips, comments or feedback.
---
7 June
---
Covid-19 vaccinations will be available to any Australians aged 40 years or older as of Tuesday 8 June.
The federal government has eased restrictions on access to covid-19 vaccines, opening the program up to all adults aged over 40 years, all Aboriginal and Torres Strait Islander people aged over 16, all NDIS participants aged 16 years or older and their carers, and temporary visa holders aged under 50 years.
Nearly half of smokers considered trying to quit during the covid-19 pandemic, but Australians had the lowest aspirations to give up the habit, according to a survey of more than 6800 smokers in four countries.
According to a paper published in PLOS ONE, 46.7% of those surveyed said they had very much or somewhat thought about quitting smoking because of covid-19. The rate was highest in England – just over 50% – and lowest in Australia – nearly 38%.
However only 1% of those surveyed actually tried to quit smoking during the pandemic, 14% reduced their smoking but 14% also increased their smoking, particularly those who were younger, female, experiencing financial stress or depression, or who were daily smokers.
"These studies have shown that some smokers are concerned about covid-19 and increased risk, and were motivated to stop smoking, but the pandemic does not seem to have carried enough weight to provoke actual positive changes," the authors wrote.
One beneficial side effect of stay-at-home orders: it kept crime rates low as well.
A study published in Nature looked at changes in the levels of six types of police-recorded crime – assault, homicide, theft, burglary, car theft and robbery – in 27 cities across 23 countries during stay-at-home restrictions.
They found that overall, crime declined by 37% during lockdowns. Assaults were down by 35%, robberies by 46%, burglaries fell by 28% – although this represented a range from an 84% decline to a 34% increase – but only a marginal overall effect on homicides.
The nature of stay-at-home orders – for example, if they included school closures or restrictions on home gatherings – did not generally affect crime rates. However the shutting down or severe restrictions on the use of public transport was associated with greater reductions in robbery and car theft.
The sum total of SARS-CoV-2 virus particles found in every infected human on the planet would barely weigh 10 kilograms, researchers estimate.
A paper published in PNAS calculated that each infected person carries between one and 100 billion virions, or viral particles, each of which weighs just one to 100 micrograms, or one millionth of a gram.
Based on current infection numbers, the entirety of SARS-CoV-2's presence in humans would therefore only amount to somewhere between 100 grams and 10kg.
Here are the latest covid-19 infection numbers from around Australia to 9pm Sunday:
National – 30,175 with 910 deaths
ACT – 124 (0)
NSW – 5595 (5)
NT – 173 (2)
QLD – 1632 (2)
SA – 764 (2)
TAS – 234 (0)
VIC – 20,635 (8)
WA – 1018 (0)