7 April 2022
Pandemic mortality dip reversed by Omicron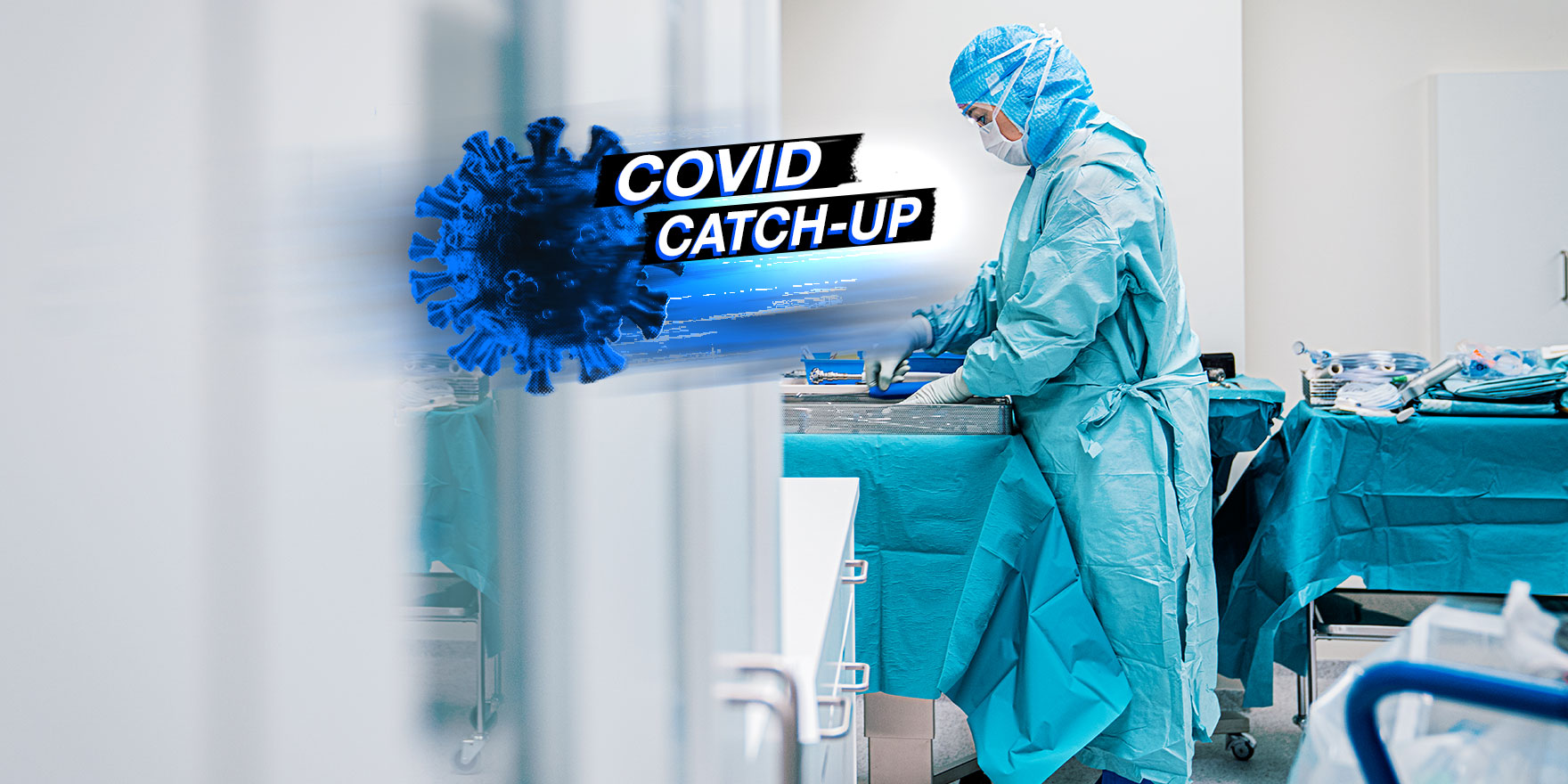 And at-home pulse oximeter use fails to cut deaths and hospitalisations.
---
Welcome to The Medical Republic's Covid Catch-Up.
It's the latest covid-19 news in one convenient post. Email bianca@biancanogrady.com with tips, comments or suggestions.
---
7 April
---
The high number of deaths from covid in Australia in 2021 has more than offset the lower-than-expected number of overall deaths that occurred in the first year of the pandemic, when fewer people died from other respiratory disease and dementia.
Analysis of data from the Australian Bureau of Statistics, released by the Actuaries Institute, revealed that excess mortality in 2021 – the difference between the number of observed deaths and the number of expected deaths based on historical trends – was around 1% higher in 2021, representing an additional 2000 deaths that would not have occurred were it not for the pandemic. However, only around 1200 of those were doctor-certified covid deaths.
And in more bad news, excess mortality for January and February 2022 is expected to be around 10%, and for March 2022 is expected to be around 5% due to the Omicron surge in Australia.
In 2020, Australia was one of few nations to record lower-than-expected mortality – around 3% fewer deaths than were expected – largely attributable to a significant reduction in deaths from non-covid conditions including influenza and chronic lung disease.
But those gains have now been negated by the higher-than-expected mortality rates in 2021 and 2022.
Meanwhile, there have been 500 deaths from covid reported in Australia over the past week, but around 300 of those were historical deaths added to the NSW mortality count in a single day: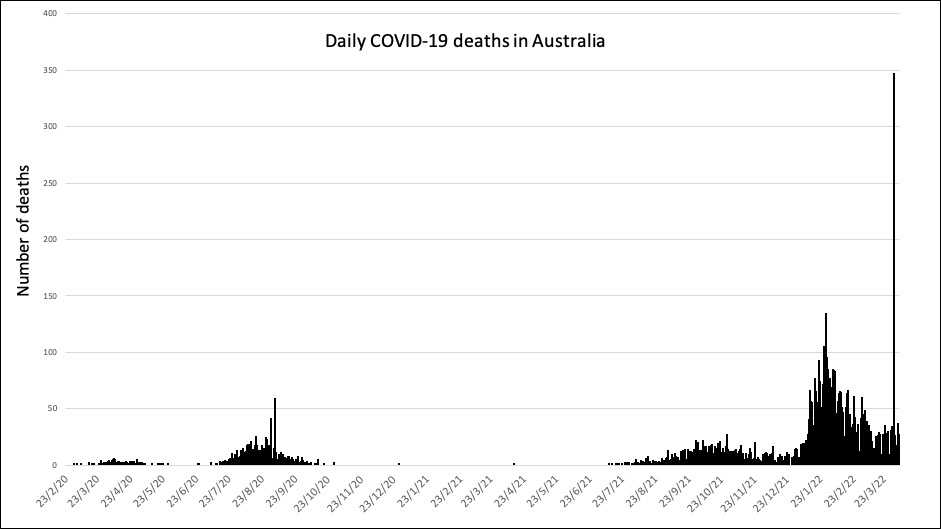 A trial of home-based pulse oximeter use for people with covid has found it was not associated with a reduced mortality or fewer hospitalisations.
A paper published in the New England Journal of Medicine presented outcomes of a randomised trial in which 2000 people enrolled in a home-based covid care program involving twice-daily text messages to check on dyspnoea symptoms were randomised to an additional pulse oximeter or usual monitoring.
The study found no difference between the two groups in the number of days they were alive and out of hospital at 30 days after diagnosis, nor were there any differences in the number of telephone calls with healthcare providers.
Global covid infection rates and deaths have declined for a second week, but WHO has warned that some countries are reducing the overall number of tests performed, which may be resulting in lower case numbers.
The vast majority of cases are now caused by the Omicron variant – and nearly 94% of that being BA.2 – with less than 0.1% caused by Delta.