4 May 2021
WHO finally acknowledges airborne transmission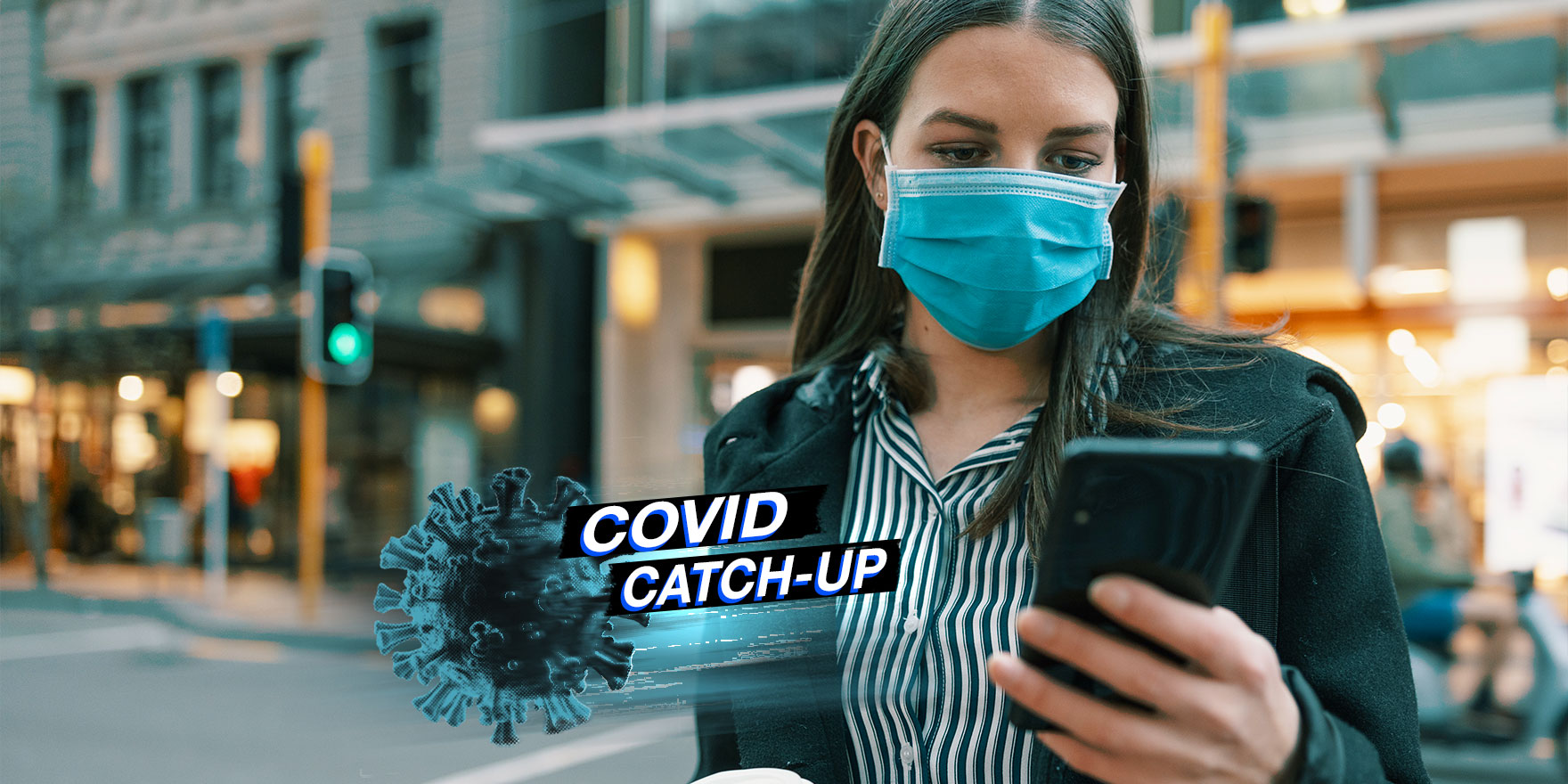 Welcome to The Medical Republic's COVID Catch-Up.
It's the day's COVID-19 news in one convenient post. Email bianca@biancanogrady.com with any tips, comments or feedback.
---
4 May
---
Better late than never? The World Health Organisation has finally acknowledged what most scientists have been saying since early in the pandemic: that SARS-CoV-2 can be spread through airborne transmission.
In the latest update to its information site about COVID-19, the WHO now says that the virus can spread in poorly ventilated and/or crowded indoor settings, "because aerosols remain suspended in the air or travel farther than 1 metre (long-range)."
However the Australian government is yet to come to the party on this, with its official line still being that the virus is transmitted either through close contact with an infected person, through droplets spread by cough or sneeze, or via contaminated surfaces.
The AMA has condemned the federal government's decision to impose fines and jail terms on Australians attempting to return from India, describing it as 'unprecedented' and 'mean-spirited'.
The government called a halt to all travel from India yesterday, and threatened those attempting to return with five years in prison or fines of $66,000. According to a statement by federal health minister Greg Hunt, the pause was introduced because of the proportion of overseas travellers in quarantine in Australia who had acquired COVID-19 in India.
However the decision to impose fines and jail times has been soundly criticised, even from within the government's own ranks.
In a press release, the AMA said that while the pause on flights was warranted, the government still had a responsibility to help expatriate and stranded Australians, and should take all steps to bring vulnerable Australians home safely.
The AMA also stressed the need to improve hotel quarantine to manage the risks of airborne transmission.
"Planning for alternatives to hotel quarantine also must be commenced now, so that Australia is not continuing to rely on imperfect hotel quarantine as the pandemic enters its third year," they said.
Self-isolation after a COVID-19 diagnosis also means staying away from your beloved pets, with a study finding the virus can spread from humans to their pets and even cause symptoms.
A paper published in PLOS presented results of a Brazilian study of 39 pets – 29 dogs and 10 cats – of 21 people diagnosed with SARS-CoV-2 infection.
Overall, nine dogs and four cats across 10 households tested positive for SARS-CoV-2, with their positive test results occurring 11-51 days after the onset of symptoms in their human owner (or slave, in the case of cats). Pets who spent most of their time indoors or who shared a bed with their humans had a significantly higher risk of infection, while neutering or washing after walking were also associated with higher risk.
Nearly half of the animals developed mild signs of disease, including sneezing, coughing, diarrhoea and runny nose, but all recovered.
Finally, some good news on the infectious disease front: the Ebola outbreak in the Democratic Republic of Congo has been declared over, after 42 days without any new cases since the last survivor tested negative and was discharged from hospital.
This outbreak began in early February, and is the 12th outbreak of Ebola to hit the region.
Here are the latest COVID-19 infection numbers from around Australia, to 9pm Monday:
National – 29,841 with 910 deaths
ACT – 124 (0)
NSW – 5489 (5)
NT – 166 (0)
QLD – 1567 (3)
SA – 730 (3)
TAS – 234 (0)
VIC – 20,523 (1)
WA – 1008 (3)