3 May 2021
J-curve association between BMI and COVID-19 mortality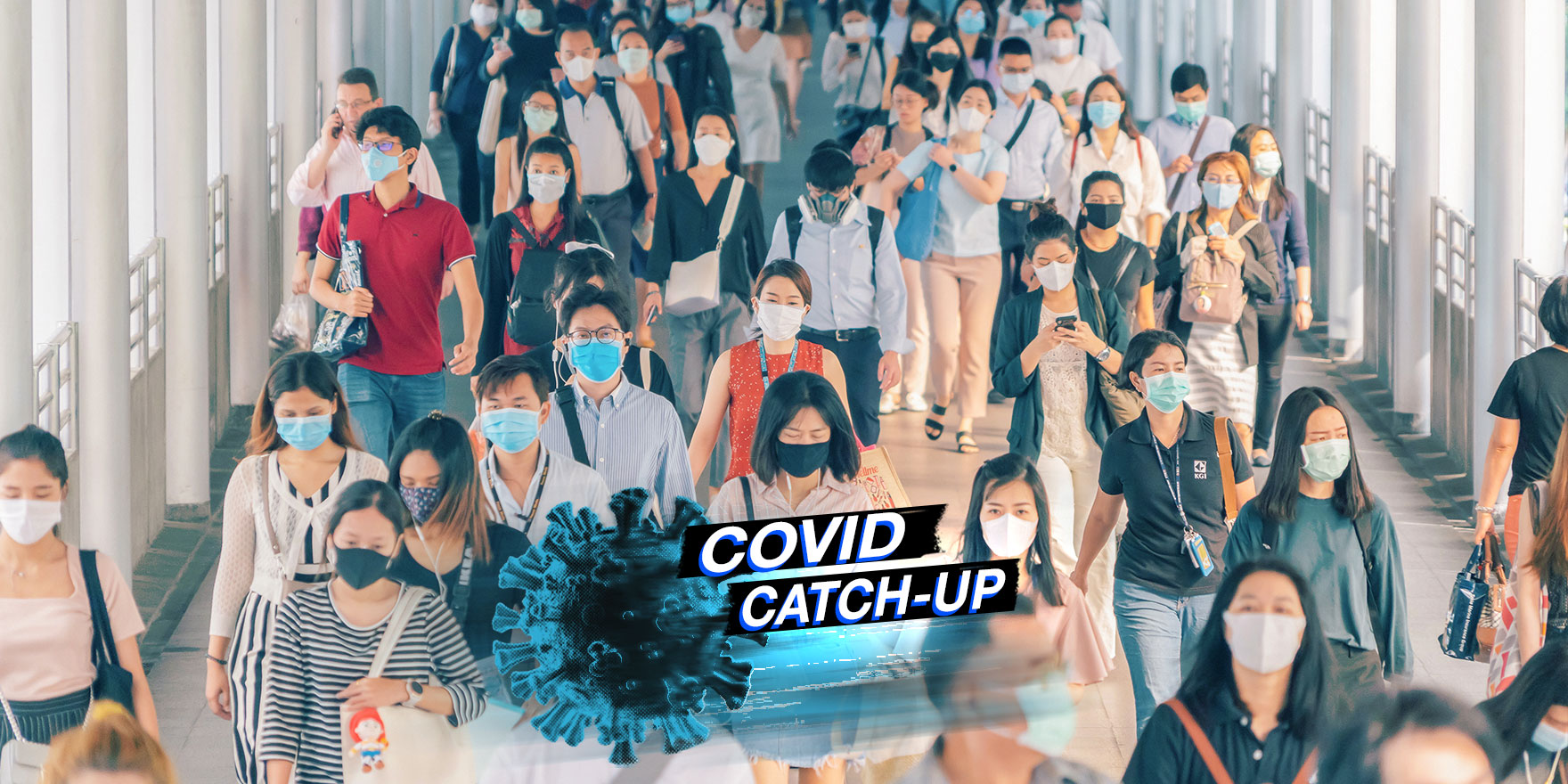 Welcome to The Medical Republic's COVID Catch-Up.
It's the day's COVID-19 news in one convenient post. Email bianca@biancanogrady.com with any tips, comments or feedback.
---
3 May
---
Being underweight and overweight are both associated with increased mortality from COVID-19, independent of comorbidities, according to analysis of data from nearly seven million cases.
A study, published in The Lancet Diabetes and Endocrinology, found a J-shaped association between BMI and hospital admission and death from COVID-19. Each excess BMI unit above 23 kg/m2 was associated with a 5% increase in the risk of hospital admission, 10% increase in the risk of ICU admission, and 4% increase in the risk of death.
This relationship was only slightly altered by accounting for the presence of type 2 diabetes, which is itself significantly associated with more severe COVID-19 outcomes. However it was more significant in younger age groups, and the association between BMI and death was no longer significant in those aged over 80 years.
Those with a BMI below 23 kg/m2 also had an increased risk of hospital admission and death.
The monoclonal antibody tocilizumab, which reduces inflammation, appears to significantly reduce 28-day mortality from COVID-19 in people hospitalised with the disease.
Data from just over 4000 patients enrolled in the RECOVERY trial, published in the Lancet, showed those randomised to tocilizumab had a 15% lower mortality rate compared to those randomised to usual care. They were also 22% more likely to be discharged from hospital within 28 days, and a 16% lower risk of progressing to mechanical ventilation.
The benefits were seen across all severities of illness, and even among those being treated with corticosteroids.
Three serious treatment-related adverse events were reported – otitis externa, bacteraemia and lung abscess – all of which resolved with treatment.
The authors said the results supported use of tocilizumab to treat COVID-19, and that clinical practice guidelines should be updated accordingly.
A quarantine hotel security guard and two close contacts have tested positive for SARS-CoV-2 in Perth. No other additional cases have been reported in connection with the three, and all are currently in hotel quarantine.
Here are the latest COVID-19 infection numbers from around Australia to 9pm Sunday:
National – 29,826 with 910 deaths
ACT – 124 (0)
NSW – 5484 (3)
NT – 166 (0)
QLD – 1564 (0)
SA – 727 (2)
TAS – 234 (0)
VIC – 20,522 (0)
WA – 1005 (5)