3 June 2021
Infection control measures needed alongside vaccine rollout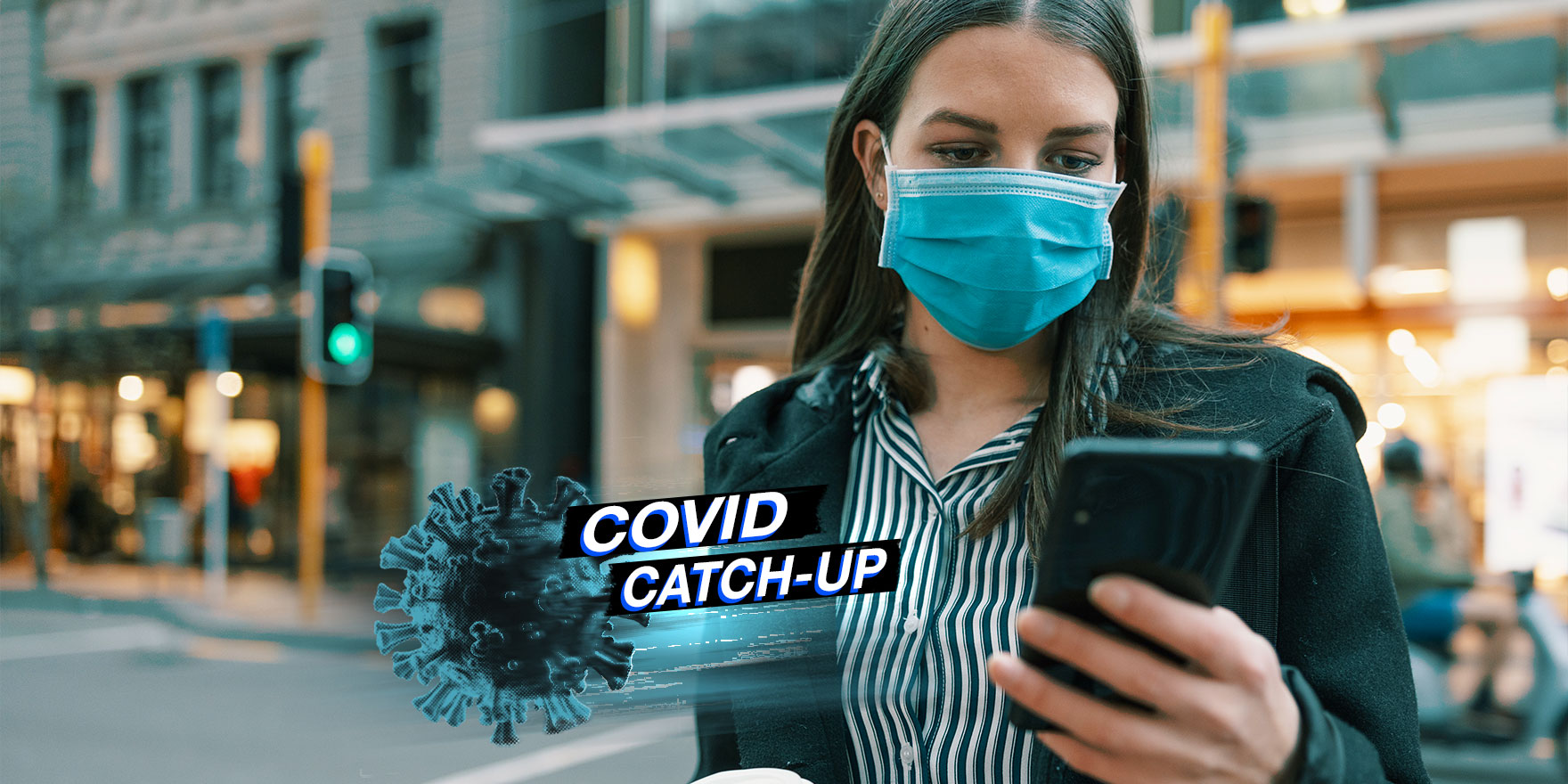 Welcome to The Medical Republic's COVID Catch-Up.
It's the day's covid-19 news in one convenient post. Email bianca@biancanogrady.com with any tips, comments or feedback.
---
3 June
---
While we might be pinning our hopes on covid-19 vaccines to return to something resembling normal life, a modelling study suggests masks, social distancing and other infection prevention measures must be continued while vaccines are being rolled out to avoid a resurgence in infections.
A paper published in JAMA Network Open described the findings of a modelling study which looked at the risks of infection associated with difference scenarios of vaccine efficacy, vaccine coverage and adherence to non-pharmaceutical prevention measures such as stay-at-home orders, school closures, and mask-wearing, in a population of around 10.5 million individuals.
The authors found that if a vaccine that was 90% effective at preventing infection was deployed to 75% of the population but non-pharmaceutical infection control measures were maintained as well, the rate of new infections was 19% lower than in the same scenario but without infection control measures.
Under scenarios of lower vaccine efficacy and lower coverage, the impact of non-pharmaceutical infection control measures was even greater, to the extent that these measures made the difference between a second peak of infections or no second peak.
"Maintaining NPIs [non-pharmaceutical interventions] throughout the 6-month vaccine distribution period appeared to reduce infections to levels seen at the beginning of the pandemic," the authors wrote. "In contrast, under scenarios with low vaccine efficacy and coverage, premature removal of NPIs could result in a resurgence of infections with a magnitude exceeding that before vaccine distribution."
Stay-at-home restrictions will remain in place for Melbourne for a further seven days – with some adjustments – but will ease elsewhere in the state from midnight tonight.
Acknowledging the difficulties that some people have accessing groceries and safe exercise spots within 5kms of their home, the Victorian government will allow Melbourne residents to travel up to 10kms for groceries and exercise from midnight Thursday. Up to five people will be allowed to work outdoors – for example, landscaping or home renovations – and year 11 and 12 students can return to on-site learning.
The outbreak has now led to 60 infections, but Acting Premier James Merlino said in a statement that at least one in ten of these cases appeared to be the result of casual contact rather than prolonged exposure.
NSW Health has added more venues to the list of places visited by a Melbourne family between 19-24 May, who later tested positive for covid-19.
They now include locations in Goulburn, Gundagai, Huskisson, Vincentia and Jervis Bay. New pop-up testing clinics have been set up and anyone with any kind of symptoms is urged to get tested.
Stay-at-home measures have a greater impact on the physical and mental wellbeing of young adults and women, new research suggests.
A study published in Journal of the Royal Society Interface described the effects of two lockdowns in Israel on 169 individuals, who were monitored via daily self-reported digital questionnaires and wearable activity monitors.
The analysis revealed significant declines in mood and activity levels among those aged 20-40 years but not among older individuals. Men's stress levels actually decreased during lockdowns but women's increased; women's heart rate declined but men's stayed the same, and women showed a greater decline in the number of social encounters than men did.
TMR's Francine Crimmins reports: GPs have smashed another record of administering covid vaccines this week, the Department of Health has reported.
Yesterday the sector delivered about 80,000 doses of AstraZeneca in one day. It tops the previous record of 66,000 doses administered achieved last week.
GPs have been delivering more than two-thirds of all covid vaccines across Australia in recent weeks.
Meanwhile, in Australia's Fyre Festival of a national vaccine rollout, ABC News reports that surplus AstraZeneca vaccine doses at a Queensland aged care facility were apparently thrown away rather than being given to healthcare staff at the facility, according to a GP who was working there at the time.
At the same time, Melbourne GPs are reporting that they are unable to secure enough doses to meet skyrocketing demand for vaccines, according to the Guardian. It seems the delay in getting approved for increased dose allocations is leaving many GP clinics with shortfalls.
The federal health department promised an extra 130,000 vaccine doses to Victorian GPs last week.
The ACT has now opened up vaccination to 40-49-year-olds, but the Federal government's eligibility tracker is yet to be updated to reflect this.
Around 3.5 million new cases of covid-19 were diagnosed around the world last week, which is still a decrease from the previous week and represents the fifth week of declining new infections, according to the latest update from the World Health Organisation.
Despite the decline, WHO warned that infection rates were still increasing in Africa and the western Pacific regions. Colombia reported a 40% increase in new infections, and Argentina and Brazil are also seeing significant numbers of new cases.
Here are the latest covid-19 infection numbers from around Australia to 9pm Wednesday:
National – 30,130 with 910 deaths
ACT – 124 (0)
NSW – 5588 (1)
NT – 173 (0)
QLD – 1619 (1)
SA – 760 (6)
TAS – 234 (0)
VIC – 20,614 (5)
WA – 1018 (0)