31 March 2021
Lab release of SARS-CoV-2 'extremely unlikely', WHO finds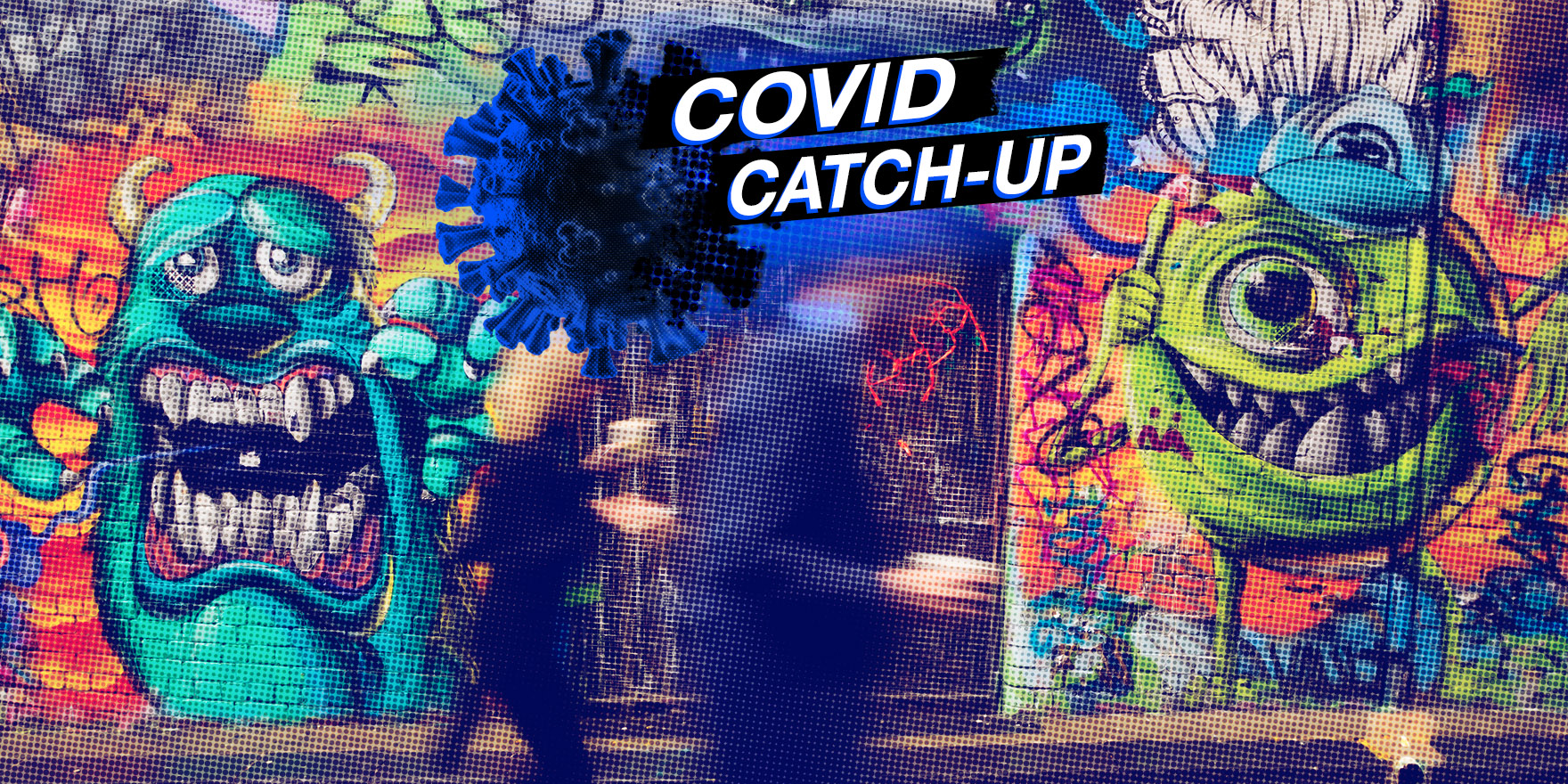 Welcome to The Medical Republic's COVID Catch-Up.
It's the day's COVID-19 news in one convenient post. Email bianca@biancanogrady.com with any tips, comments or feedback.
---
31 March
---
It is considered 'extreme unlikely' that SARS-CoV-2 was introduced from a laboratory pathway, and the most likely scenario is that the virus was introduced to humans from bats or pangolins through an as-yet unidentified intermediate host animal.
That's the conclusion of a multidisciplinary international investigation convened by the World Health Organisation, which has just delivered the findings of its month-long investigation that included analysis of epidemiological, zoological, genomic and environmental evidence.
The investigative team, which included Australian experts, worked closely with Chinese scientists and authorities in an effort to trace the spread of SARS-CoV-2 back to its source.
Their investigation found that while the closest relatives of SARS-CoV-2 are found in bats and pangolins, the animal and human coronaviruses were different enough that they are unlikely to be directly related, suggesting that there was an intermediate animal vector or reservoir.
Molecular data from the various strains of virus that were detected in Wuhan in December 2019 suggest that the virus was circulating as early as mid-November. Despite there being evidence of a cluster associated with the Hunan markets, researchers found evidence that there were cases not directly linked to the market, and the range of genomic diversity points to the virus having already been around for some time.
It's clear the Hunan market was a pivotal location, as environmental sampling showed widespread contamination of surfaces throughout the market. However the reports authors suggested that the virus could have been introduced via the market's extensive supply chains, which bring goods from 20 countries, including countries where SARS-CoV-2 was known to be circulated around the end of year.
While studies of transmission risk after reinfection and vaccination are thin on the ground, those that have been done suggest that both natural and vaccine-derived immunity do significantly decrease the risk of onward transmission of SARS-CoV-2.
A report from the European Centre for Disease Control reviewed the evidence on transmission risk, and found only one study that directly examined the risk of transmission from vaccinated individuals. This household-based Scottish study estimated that vaccination reduced transmission risk to household members by at least 30%.
The review also referred to study evidence that vaccination significantly reduces viral load, and suggested that could translate into a lower risk of transmission.
However they pointed out that the follow-up periods for these studies were not yet long enough to provide evidence of long-term protection against infection, and nor did they account for newer strains such as the more transmissible UK variant.
Just over half a million doses of COVID-19 vaccines have been administered in Australia, well short of the 1.4 million doses that the federal government aimed to deliver in the first phase of the vaccination campaign, and even further away from the four million doses that the Prime Minister wanted delivered by the end of March.
Amid an outbreak of finger-pointing between state and federal leaders, the AMA has called for greater transparency around the COVID-19 vaccine rollout, particularly as the recent Queensland outbreaks have been linked to unvaccinated healthcare workers treated COVID-19 patients.
"All governments are accountable for the safe and timely delivery of a vaccine that will protect us from this rapid moving, and very infectious virus," said AMA President Dr Omar Khorshid in a statement.
A second healthcare worker at Brisbane's Princess Alexandra hospital has tested positive for SARS-CoV-2, along with her housemate.
The two cases are thought to be connected to the earlier case reported in a nurse from the same hospital, who was attending patients on the COVID-19 ward.
However Queensland premier Annastacia Palaszczuk said the fact that only two cases were reported overnight offered a glimmer of hope, as Brisbane endures its second day of lockdown.
Meanwhile in New South Wales, a Byron Bay man has tested positive for SARS-CoV-2 after attending the Byron Beach Hotel at the same time as two infected individuals visiting from Queensland.
The individual, who presented for testing as soon as he learned that he had potentially been exposed, did attend two venues in Ballina while infectious, prompting the NSW government to apply enhanced COVID-safe measures to the area.
From 5pm this evening in Tweed Shire Council, Ballina Shire Council, Byron Shire Council and Lismore City Council, mask-wearing will be compulsory on public transport, in retail stores and public indoor settings; public indoor venues are limited to one person per four square metres, and no more than 30 visitors can attend a single household, including holiday rental properties.
The situation will be reviewed on Monday 5 April.
New COVID-19 infections globally have increased by 5% in the past week compared to the previous week, marking the fifth consecutive weekly rise in cases, the World Health Organisation reports.
As the 10-week decline in new cases in the United States plateaus and shows early signs of increasing, there are concerns that the country might be heading for a fourth wave of infections, particularly as the more infectious UK variant looks set to become the dominant strain.
Infection numbers have also risen significantly in Europe – particularly in France and Sweden – South-East Asia and the Western Pacific.
Here are the latest COVID-19 infection numbers from around Australia:
National – 29,296 with 909 deaths
ACT – 123 (0)
NSW – 5288 (5)
NT – 108 (0)
QLD – 1466 (10)
SA – 655 (0)
TAS – 234 (0)
VIC – 20,484 (0)
WA – 938 (0)