30 March 2021
AHPRA thanks volunteers as pandemic sub-register closes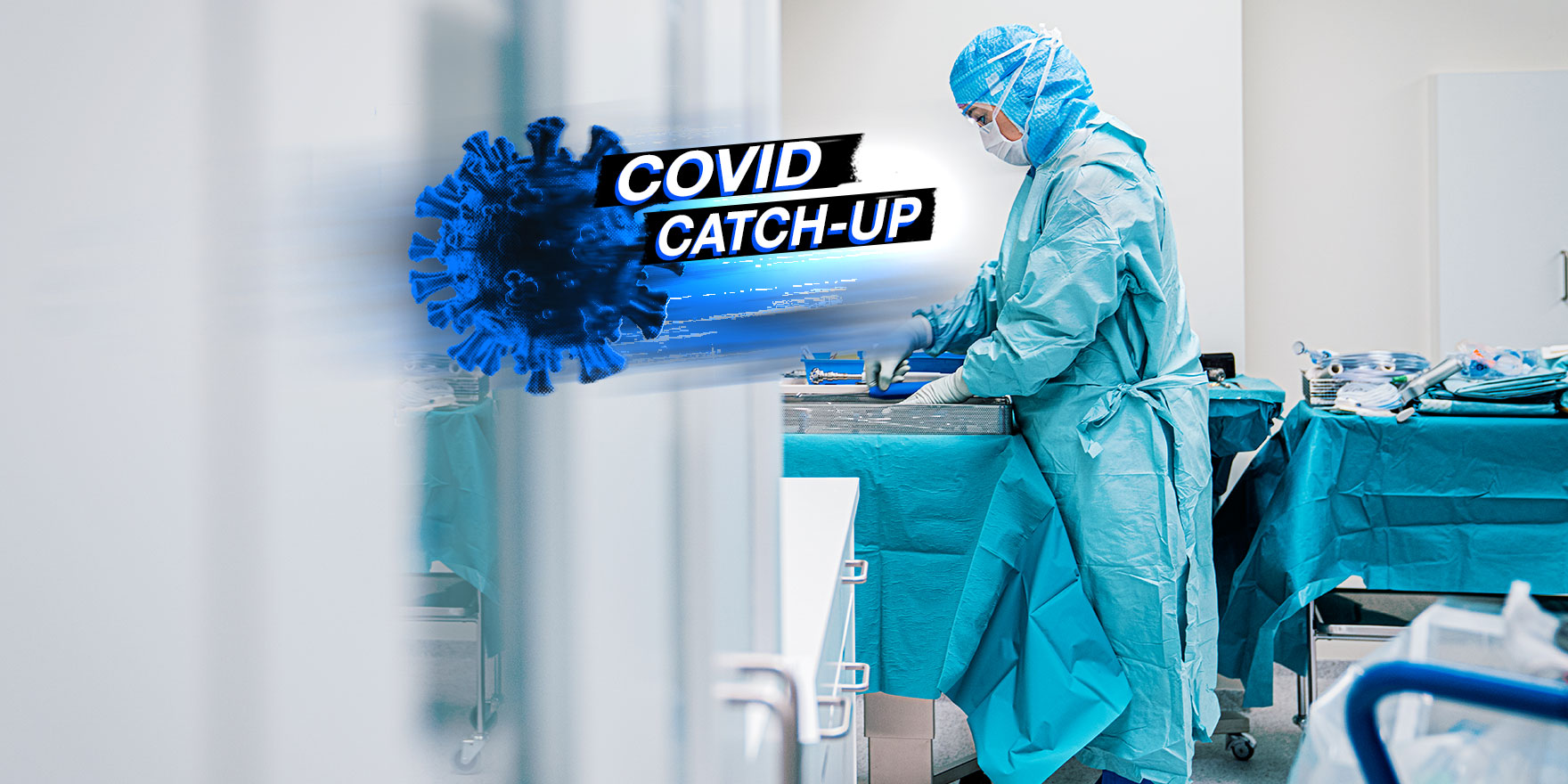 Welcome to The Medical Republic's COVID Catch-Up.
It's the day's COVID-19 news in one convenient post. Email bianca@biancanogrady.com with any tips, comments or feedback.
---
30 March
---
Twelve months and 34,700 responses later, the pandemic sub-register that was set up in April 2020 to provide a surge workforce of healthcare practitioners is closing down.
The Australian Health Practitioner Regulatory Agency issued a statement thanking the tens of thousands of health practitioners from across eight health professions who volunteered to return to work to help during the pandemic.
Any practitioners who want to continue practising after the register closes can make use of a special transition pathway to registration, but must do so by the day the sub-register for their particular profession closes, which is 5 April for medical practitioners, nurses, midwives and pharmacists, 19 April for diagnostic radiographers, physiotherapists and psychologists, and 30 June for Aboriginal and Torres Strait Islander Health Practitioners.
Otherwise, all the registrations on the sub-register will disappear or default to non-practising registration.
COVID-19 lockdowns in the United Kingdom have been associated with a significant drop in asthma exacerbations and in emergency presentations for asthma, according to two papers published in Thorax.
The first study looked at asthma presentations to primary care from January to August 2020, comparing lockdown with non-lockdown periods, and also compared this to the same period over the previous four years. This revealed a statistically significant drop in asthma presentations to primary care across all age groups, which amounted to around 20 fewer exacerbations per 100 patients with asthma.
A second study of emergency asthma admissions and deaths in Scotland and Wales found a 36% reduction in emergency admissions during the first 18 weeks of 2020, compared to the same period in the previous four years. However this was not associated with an increase in asthma deaths, suggesting that it wasn't simply the case of people not going to hospital.
There's one silver lining to the pandemic: the increase in bicycle use in Europe has led to a boom in bicycling infrastructure that could deliver up to US$7 billion in health benefits every year, a study has found.
Writing in PNAS, researchers mapped new bicycling infrastructure built in 106 European cities during the pandemic to data from 736 bicycle counters. They found that in just four months during 2020, around 11.5 kilometres of pop-up bicycle lanes had been built per city, and this was associated with an 11%-48% increase in cycling.
Using what they called a 'treatment dose' per person per kilometre of cycling infrastructure, researchers calculated that during their first months of operation, the new infrastructure would have delivered US$0.5-$1.7 billion in health benefits which, if the cycling habits remained entrenched, would amount to up to US$6.9 billion in benefits per year ongoing.
Online searches for vaccine information surged as early as March 2020 when the World Health Organisation first declared the pandemic, according to an analysis of Google search trends.
The study, published in Vaccine, looked at trends in searches for terms related to COVID-19 and vaccines, but also in terms often searched for by anti-vaccination or vaccine-hesitant individuals, such as 'mercury', 'dangerous', or 'autism'.
While people began searching for information on COVID-19 and vaccines as early as December 2019, the first major peak of searches was on 11 March, just as WHO declared the pandemic, and have remained high ever since.
Global searches for anti-vaccine terminology also peaked in March, but particularly around the announcement of the first human trial of a COVID-19 vaccine. These searches on anti-vaccine terms were particularly concentrated in the United States.
Brisbane's outbreak has worsened, with a further eight locally acquired cases reported overnight.
One of the recent cases has been revealed as a nurse working on the COVID-19 ward at Princess Alexandra hospital, who had also not yet received her COVID-19 vaccinations. The nurse also visited Byron Bay during her infectious period, placing that town on high alert.
Brisbane is in day one of its three-day lockdown, with residents asked to remain at home except for grocery shopping, care, work or exercise, and to wear masks outside the home at all times.
Here are the latest COVID-19 infection numbers from around Australia:
National – 29,278 with 909 deaths
ACT – 123 (0)
NSW – 5283 (2)
NT – 108 (0)
QLD – 1456 (10)
SA – 652 (2)
TAS – 234 (0)
VIC – 20,484 (1)
WA – 938 (3)