29 April 2021
Seropositivity rates in Vic healthcare workers higher than general population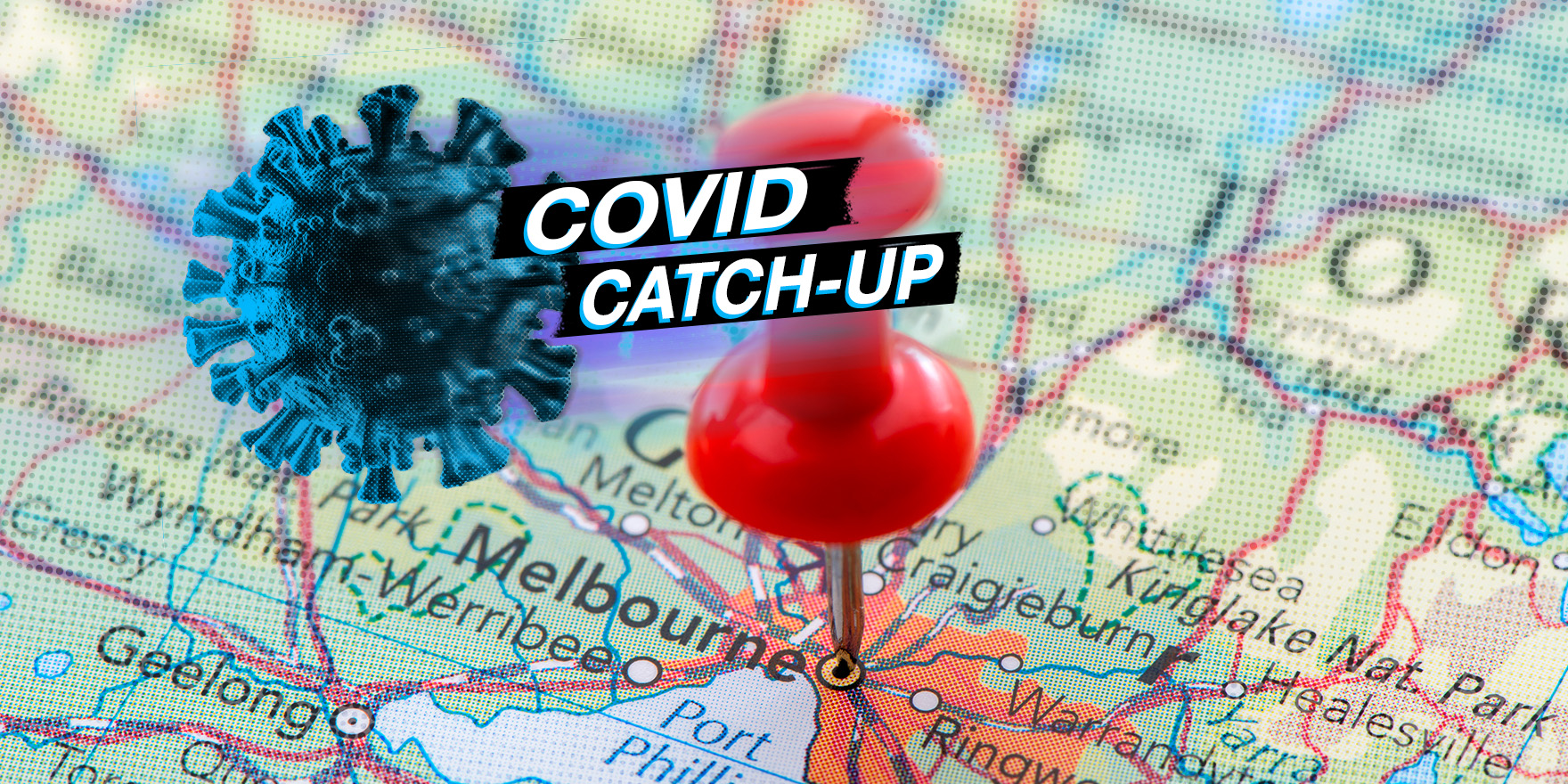 Welcome to The Medical Republic's COVID Catch-Up.
It's the day's COVID-19 news in one convenient post. Email bianca@biancanogrady.com with any tips, comments or feedback.
---
29 April
---
A serosurvey of more than 700 healthcare workers in Victoria has found just over one in 50 has antibodies to SARS-CoV-2.
Writing in Infection, Disease and Health, researchers present the results of a cross-sectional cohort study done at Eastern Health in Victoria, which found 2.17% of participants were positive for SARS-CoV-2 antibodies.
Thirteen of these 16 individuals reported previous COVID-19 infection with positive PCR test, but three had not. Of those, two had no known contact with positive cases but had returned from the UK earlier in the year. The third was a close contact of a positive case, and had undergone 14 days of self-quarantine but never tested positive on PCR.
Nearly half of those who tested positive had had direct contact with COVID-19 patients; most were nurses, but two were cleaning staff.
While the prevalence of SARS-CoV-2 seropositive was higher in this group of healthcare workers compared to that seen in the Australian community – where the seroprevalence has ranged from 0.15% to 0.79% – it was considerably lower than what has been seen in healthcare workers overseas, where rates as higher 24.4% have been found.
"Even with this likely overestimated seroprevalence of SARS-CoV-2 in HCW at Eastern Health, seropositivity is very low compared to other countries, highlighting Australia's impressive achievement of minimising community and healthcare associated transmission," the authors wrote.
The SARS-CoV-2 variants currently circulating – and increasing – in Europe are associated with higher rates of hospitalisation and intensive care admission than the original strain, new data suggests.
A paper published in Eurosurveillance reports on outcomes in more than 23,000 cases of COVID-19 with information on the variant, of which nearly 20,000 were variants of concern.
The UK variant made up just over 82% of the variant cases, while the South African variant only accounted for just under 2% and the Brazilian variant for 1.%.
The rates of hospitalisation were highest for the Brazilian variant – 20% – followed by 19% for the South African variant and 11% for the UK variant, compared to 7.5% in non-variant cases. Similarly, the rates of ICU admission were just over 2% for both the Brazilian and South African variants and 1.4% for the UK variant, compared to 0.6% for the non-variant strains.
Those hospitalised with the UK variant were significantly younger than those hospitalised with the non-variant strain, but no age difference was seen with the other variants.
Six cases of thrombosis with thrombocytopenia associated with the AstraZeneca vaccine have now been recorded in Australia, according to the latest update from the Therapeutic Goods Administration.
Three new cases were reported in the past week, two of which are described as being milder forms of the syndrome.
However a news report in The Guardian describes two deaths that occurred in New South Wales after receiving the vaccine, although the TGA has not commented on whether these are confirmed as being possible adverse effects of vaccination.
Overall, there are 6.6 adverse events reported per 1000 doses of vaccines delivered in Australia, and nearly two million doses have now been delivered. The most common adverse events are headache, fatigue, muscle pain, fever, and injection site reactions.
Here are the latest COVID-19 infection numbers from around Australia to 9pm Wednesday:
National – 29,749 with 910 deaths
ACT – 123 (0)
NSW – 5449 (9)
NT – 165 (1)
QLD – 1550 (9)
SA – 719 (2)
TAS – 234 (0)
VIC – 20,515 (2)
WA – 994 (4)