28 April 2021
Vaccination reduces risk of symptomatic illness in aged care residents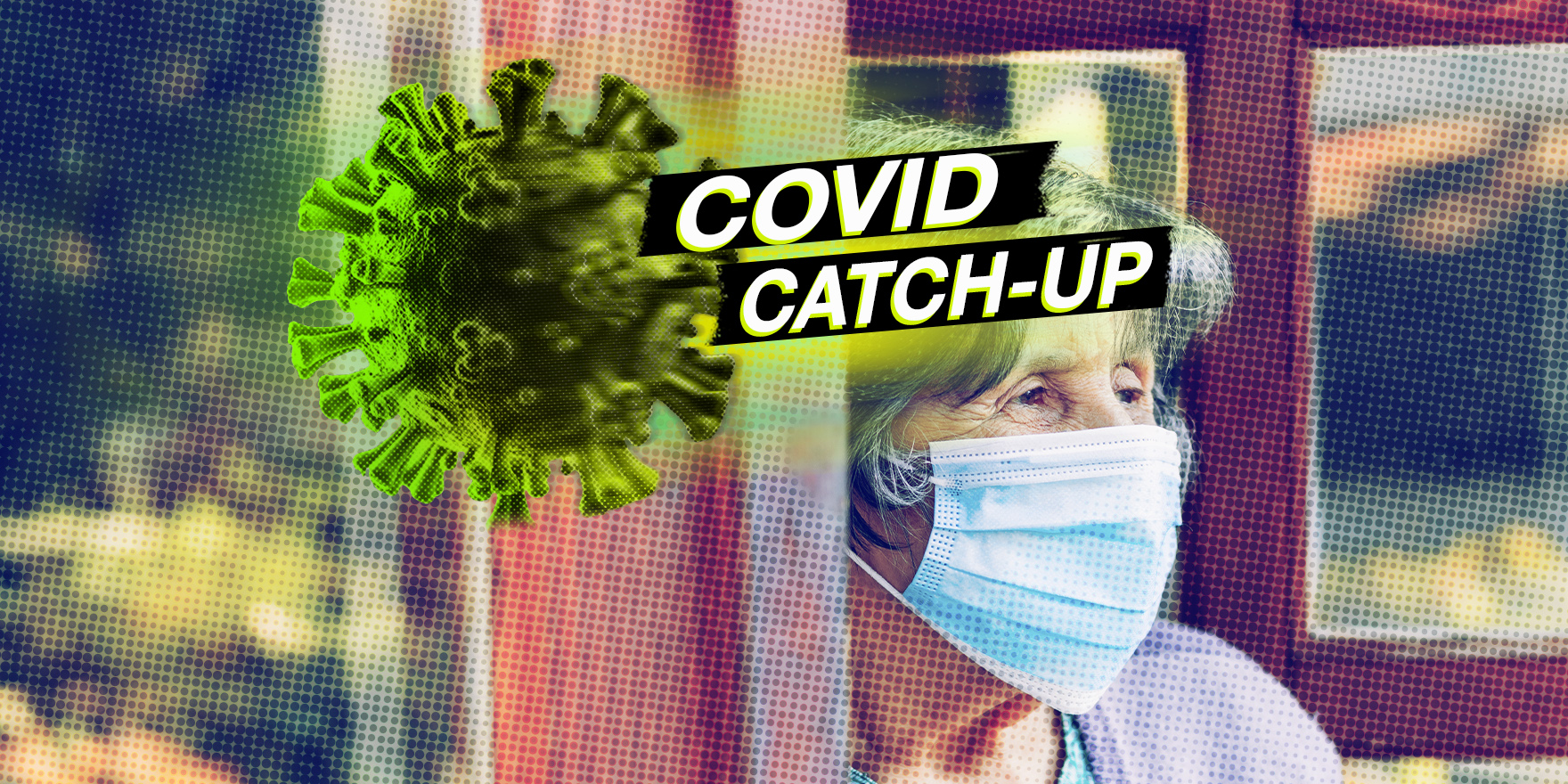 Welcome to The Medical Republic's COVID Catch-Up.
It's the day's COVID-19 news in one convenient post. Email bianca@biancanogrady.com with any tips, comments or feedback.
---
28 April
---
A COVID-19 outbreak caused by a SARS-CoV-2 variant in a nursing home with a high proportion of vaccinated residents and staff has found the vaccine offered significant protection against symptomatic infection and hospitalisation.
A study published in Morbidity and Mortality Weekly Report described the outbreak in a skilled nursing facility in the United States, where 90% of residents and 52% of staff had been fully vaccinated with the Pfizer/BioNTech vaccine at least eight days before the first infections.
While three-quarters of unvaccinated residents were infected, only one quarter of vaccinated residents were diagnosed with COVID-19. The vaccine's efficacy in preventing symptomatic COVID-19 was 86% among residents and 87% among staff, and in preventing hospitalisation it was 94% effective in residents and 100% effective among staff. Two of the three residents who died were unvaccinated.
The variant was identified as one with mutations in the SARS-CoV-2 spike protein, which is the target of the vaccine. While this particular variant is not listed as a variant of concern, the mutation is associated with increased transmissibility. The fact that one quarter of vaccinated residents still became infected does support "concerns about potential reduced protective immunity", the authors noted.
"In addition, four possible reinfections were identified, providing some evidence of limited or waning natural immunity to this variant."
The proportion of people intending to get vaccinated against COVID-19 has increased since the beginning of the year, according to a survey of 21 countries.
The ongoing YouGov survey found 'vaccine intention' has increased in nations such as the UK, US, United Arab Emirates, India, France and Singapore. The highest levels of vaccine intention were seen in the UK, where 89% of respondents surveyed said they would get or already had received the vaccine. In contrast, just over one-third of those surveyed in Taiwan and Hong Kong said the same.
The global record for the most new infections in a single week has been broken for the second week running, according to the World Health Organisation's latest update.
Nearly 5.7 million new cases were diagnosed last week, representing an 8% increase from the previous week. The greatest increases are again seen in the South East Asian region where new infections are up 49% from the previous week, and India – which is part of that region – has recorded a 52% increase in new cases.
Elsewhere, cases are declining in Europe and the Americas but there is a slight increase in the western Pacific region.
Here are the latest COVID-19 infection numbers from around Australia to 9pm Tuesday:
National – 29,725 with 910 deaths
ACT – 123 (0)
NSW – 5440 (12)
NT – 164 (0)
QLD – 1541 (2)
SA – 720 (3)
TAS – 234 (0)
VIC – 20,513 (4)
WA – 990 (4)