27 May 2021
Circuit-breaker lockdown for Victoria as cases rise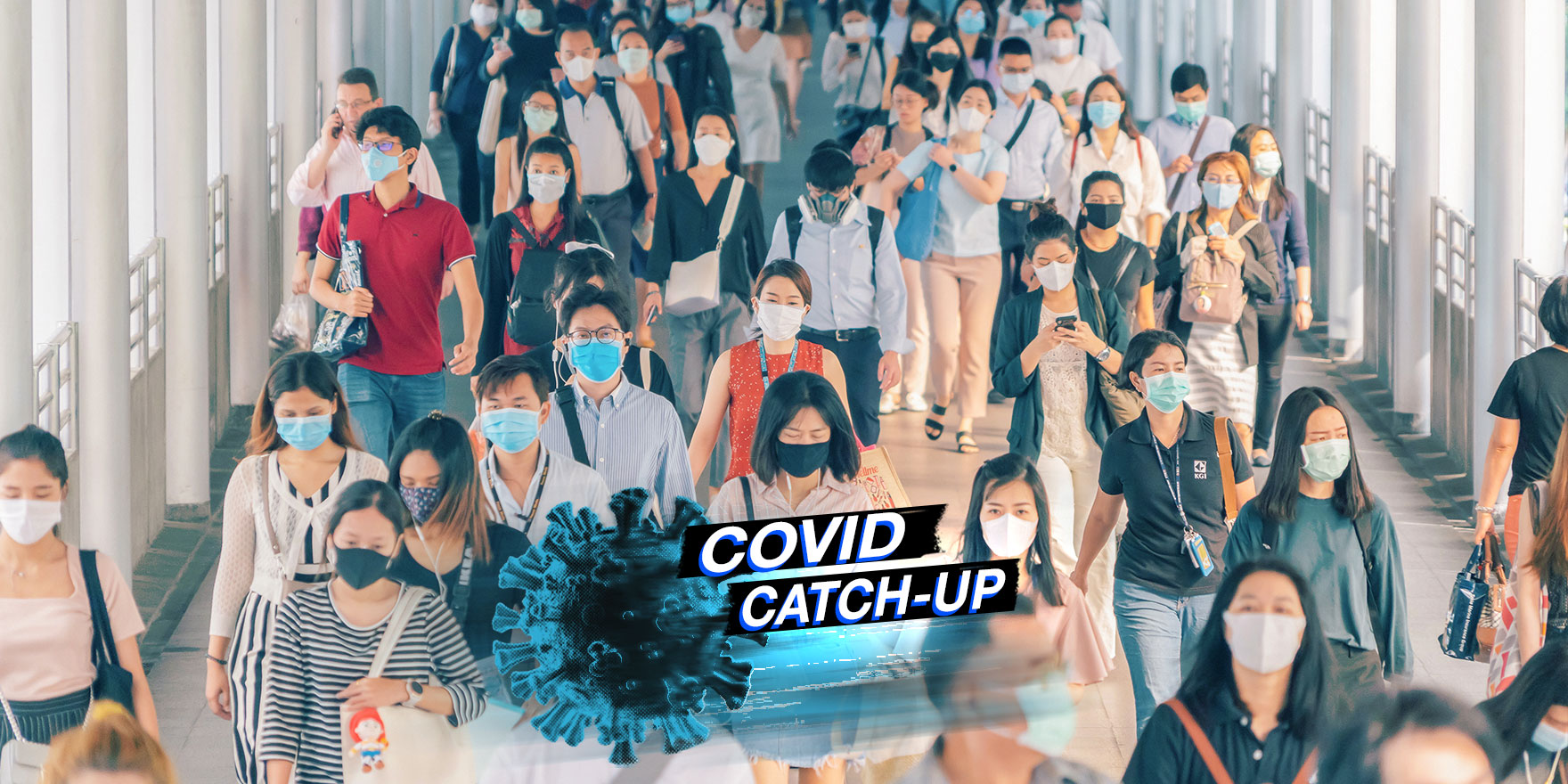 Welcome to The Medical Republic's Covid Catch-Up.
It's the day's covid-19 news in one convenient post. Email bianca@biancanogrady.com with any tips, comments or feedback.
---
27 May
---
Things have unfortunately gone from bad to worse in Victoria, with the cluster increasing to 26 cases overnight, and a seven-day lockdown to begin from midnight Thursday.
Acting Premier James Merlino said in a press conference today that around 10,000 primary and secondary contacts were now linked to the outbreak, which the government hopes to get under control with its 'circuit-breaker' stay-at-home orders.
Until 11.59pm on 3 June, Victorians will only be allowed to leave home for food and supplies, authorised work, care and caregiving, two hours of exercise per day with one other person, or getting vaccinated.
Schools will close but childcare and kindergartens will remain open. Food outlets can only offer takeaway, and food shopping and exercise should happen within five kilometres of home.
The Victorian government has now also opened up vaccinations to those aged 40-49 years, who will receive the Pfizer vaccine.
The Morrison government responded by releasing an additional 130,000 vaccine doses to the state, which has a population of 6.68 million.
Covid vaccines based on inactivated virus appear to be safe and effective at preventing severe disease and significantly reducing the risk of symptomatic infection, research suggests.
A double-blind, phase three, randomised controlled trial published in JAMA looked at the efficacy of two inactivated virus vaccines – WIV04 and HB02 – which were each administered to nearly 13,500 individuals, compared to a control group given a placebo vaccine.
A pre-specified interim analysis found the WIV04 vaccine had an efficacy of nearly 73% and the HB02 vaccine had an efficacy just over 78%, in preventing symptomatic infection, and both were 100% effective at preventing severe disease.
When asymptomatic infections were included, the efficacy was reduced to 64% and 73.5% respectively.
The most common adverse events were mild and self-limiting, including injection site pain and headache.
The authors noted that the vaccines had not been tested against key variants such as the UK, South Africa and Brazil variants, so the findings could not be extrapolated to those.
A patient with colorectal cancer being treated with checkpoint inhibitors has developed cytokine release syndrome shortly after receiving the Pfizer/BioNThttps://www.nature.com/articles/s41591-021-01387-6ech covid-19 vaccine, according to a case study published in Nature Medicine.
The 58-year-old man had been treated with anti-PD-1 monotherapy until a month before he received the vaccine. Five days later, he presented with fever, muscle aches, elevated inflammatory markers and diarrhoea but no clinical signs or symptoms of thrombosis or infection.
After diagnosing cytokine release syndrome, clinicians treated him with intravenous steroids and he eventually recovered. Further study confirmed the initial diagnosis, and he did not receive a second dose of the vaccine.
"Given that patients with cancer were excluded from SARS-CoV-2 vaccine studies and are currently prioritised in covid-19 vaccination programs globally, this case motivates prospective pharmacovigilance regarding the safety profile of covid-19 vaccines in patients with cancer," the authors wrote.
The risk of thrombosis with thrombocytopenia in individuals aged under 50 years after receiving the AstraZeneca vaccine is 2.6 per 100,000 people, and the risk in those aged 50 years and older is just 1.6 per 100,000, according to an update from the Australian Technical Advisory Group on Immunisation.
There have now been 27 confirmed and six probable cases of the rare clotting disorder in Australia, with around 1.9 million doses of the vaccine administered.
Here are the latest covid-19 infection numbers from around Australia to 9pm Wednesday:
National – 30,048 with 910 deaths
ACT – 124 (0)
NSW – 5576 (2)
NT – 171 (0)
QLD – 1611 (4)
SA – 752 (2)
TAS – 234 (0)
VIC – 20,563 (10)
WA – 1017 (0)