27 January 2021
Study raises doubts on early anticoagulation in severe COVID-19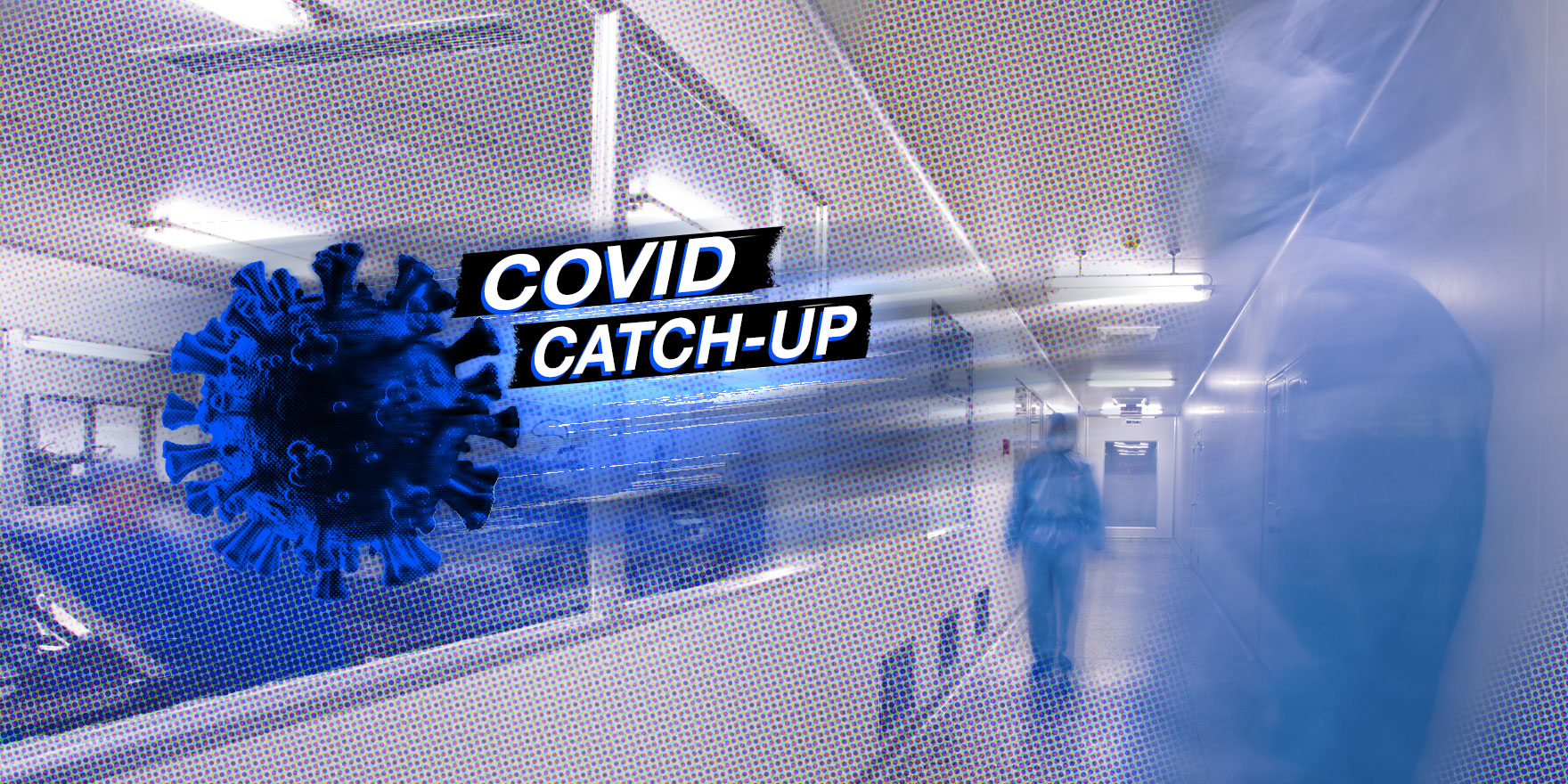 Welcome to The Medical Republic's COVID Catch-Up.
It's the day's COVID-19 news in one convenient post. Email bianca@biancanogrady.com with any tips, comments or feedback.
---
27 January
Early anticoagulation in severe COVID-19 not associated with reduced mortality, study suggests.
Australian vaccine supplies may be jeopardised by dispute between EU and pharma companies.
More than one in five first responders in New York have SARS-CoV-2 antibodies.
No community transmission anywhere in Australia today.
Latest confirmed COVID-19 infection numbers from around Australia.
---
A study of early anticoagulation in adults critically ill with COVID-19 found the therapy did not reduce the risk of death, researchers have reported in the Annals of Internal Medicine.
The cohort study in 3239 adults admitted to 67 intensive care units across the United States compared the incidence of venous thromboembolism and major bleeding, as well as mortality, in those who received anticoagulation within two days of admission or later.
Survival rates were similar between the two groups, leading the authors to suggest that more studies were needed to examine the use of therapeutic anticoagulation in these critically ill patients.
Vaccine nationalism has already reared its ugly head, according to a story in the Nine newspapers which describes how a scrap between the EU and vaccine manufacturers could jeopardise Australia's supplies of COVID-19 vaccines.
The story describes how the EU is attempting to impose export controls on vaccines manufacturer in the region because Pfizer and AstraZeneca have not met agreed levels and timings of supply to Europe.
The Pfizer vaccine is more vulnerable because Australia's supply will be manufactured in Belgium, while the AstraZeneca vaccine will be produced in Melbourne.
More than one in five first responders in New York City have antibodies to SARS-CoV-2, according to a study of more than 22,600 workers such as firefighters, paramedics, prison staff and non-hospital healthcare providers.
A paper published in Emerging Infectious Diseases reported the outcomes of a voluntary serosurvey which found 22.5% of participants were positive for SARS-CoV-2 antibodies, even though only 10% had previously tested positive with RT-PCR.
Staff of correctional facilities and emergency medical services had the highest prevalence of positive results – 36% and 35% respectively. Some regions of New York were associated with higher prevalence – those who work in the Bronx had the highest prevalence. Those who were involved more frequently with aerosol-generating procedures also had significantly higher prevalence than those who did not.
Not a single case of community transmission of COVID-19 reported today in Australia.
Feels good, doesn't it?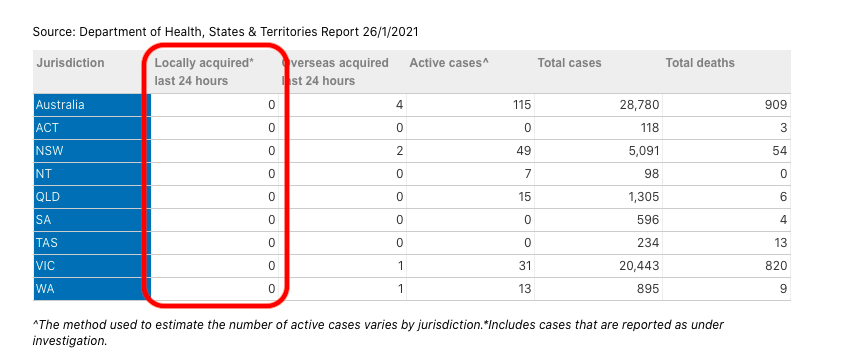 Here are the latest confirmed COVID-infection numbers from around Australia to 9pm Tuesday:
National – 28,780 with 909 deaths
ACT – 118 (0)
NSW – 5091 (2)
NT – 98 (0)
QLD – 1305 (0)
SA – 596 (0)
TAS – 234 (0)
VIC – 20,433 (1)
WA – 895 (1)