26 May 2021
Melbourne cluster grows to 15 cases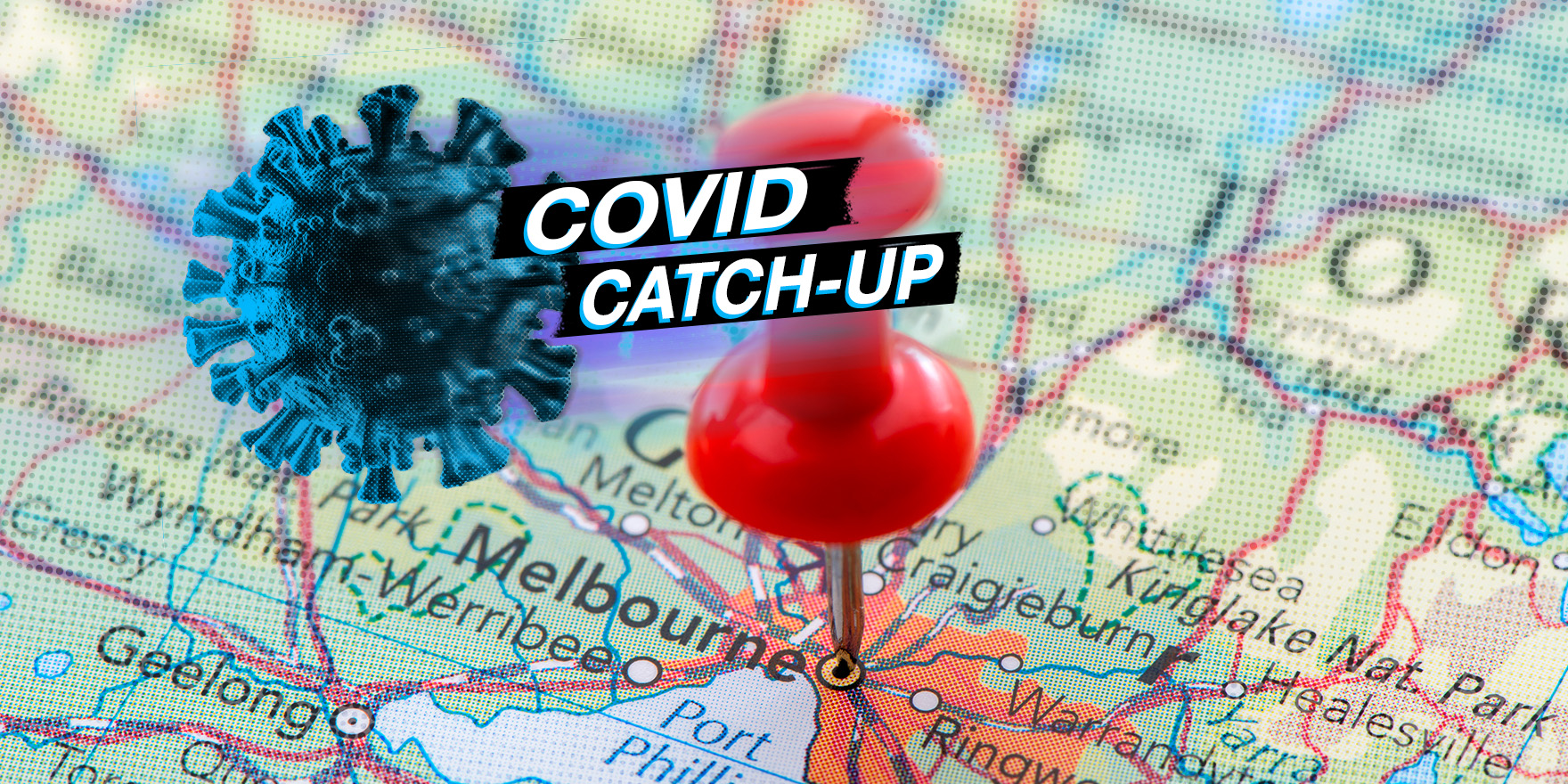 Welcome to The Medical Republic's COVID Catch-Up.
It's the day's covid-19 news in one convenient post. Email bianca@biancanogrady.com with any tips, comments or feedback.
---
26 May
---
The covid-19 outbreak in north Melbourne has grown to 15 cases, with all new infections reported in the past 24 hours identified as close contacts of the original Whittlesea cluster.
Greater Melbourne is once again under social restrictions, with private gatherings in the home limited to five people per day, public gatherings limited to 30 people, and face masks to be worn in indoor public venues.
A further three hundred primary contacts have been identified and are in the process of being tested, according to the ABC. The list of exposure sites has grown to include three bars in South Yarra and Prahran, which an infected case attended on Saturday night, the Collingwood-Port Adelaide match at the MCG on Sunday afternoon, and sites in Bendigo, Maribyrnong, Port Melbourne and Brunswick.
Other states have imposed various requirements and restrictions on travel by individuals who have visited any of the hotspots, with some now requiring returned travellers to self-isolate for 14 days, and others banning non-residents from entering their state entirely.
A significant number of covid-19 patients develop new-onset hyperglycaemia that can persist for months after they have recovered from infection, research suggests.
A paper published in Nature Metabolism described the findings of a cohort study of 551 patients admitted to hospital in Italy with covid-19. Just over one quarter of patients had abnormal blood glucose on admission, around half of those had a history of diabetes and the remained were diagnosed with diabetes during their hospital stay.
However an additional 46% of patients in the study recorded high blood glucose levels during their time in hospital, one-third of these remained hyperglycaemic for at least the following six months, yet only 2% of these went on to be diagnosed with diabetes after their stay.
Those with new-onset hyperglycaemia stayed in hospital longer, had more severe symptoms on admission, and were more likely to require oxygen or ventilation than those with normal blood glucose.
"While metabolic alterations have been described as consequences of other viral infections, COVID-19 may induce an inflammatory state resembling that which is observed in T2D but which is more exacerbated; in the long term, these effects may lead to beta cell exhaustion and worsening of diabetes caused by islet hyperstimulation and glucose toxicity," the authors wrote.
Researchers also noted that patients with new-onset hyperglycaemia who were treated with tocilizumab showed greater reductions in their blood glucose by the time they were discharged from hospital than did those not treated with tocilizumab.
A study of more than 2000 Scottish healthcare workers found they were three times more likely to have contracted covid-19 than the general population.
A paper published in the European Respiratory Journal described how 14.5% of the study participates had a positive antibody test for SARS-CoV-2, compared to 4.8% of a control group that weren't in healthcare. Nearly 19% of those who were seropositive had experienced no symptoms of infection.
The good news was that previous infection reduced the rate of reinfection by 85%.
Vaccination against covid-19 does not appear to worsen the symptoms of 'long covid' and could even improve them, a study has found.
Researchers followed 36 patients who were experiencing at least one persistent covid-19 symptom eight months after being hospitalised with the infection, and who had subsequently received at least one dose of a covid-19 vaccine.
According to a report in the Annals of Internal Medicine, at 30 days after vaccination, 23% reported that their covid-19 symptoms had improved, nearly 6% said their symptoms had worsened, and 71% said they were unchanged. Nearly three-quarters said they had experienced transient systemic effects, such as fever, muscle aches and headache, after vaccination.
"These observations may provide reassurance to the increasing number of persons experiencing long-term symptoms after acute SARS-CoV-2 infection that receipt of a messenger RNA or adenoviral vector vaccine is not associated with a decrease in quality of life or worsening of symptoms," the authors wrote.
New covid-19 infections and deaths are down globally for the third week in a row, according to the latest update from the World Health Organisation.
WHO recorded around 4.1 million new cases in the past week, representing a 14% decrease from the previous week, and 84,000 deaths, which was 2% lower than the previous week.
India reported a 23% decrease in new infections and the United States had a 20% decrease, but Argentina showed a 41% increase in new cases.
Here are the latest covid-19 infection numbers from around Australia to 9pm Tuesday:
National – 30,030 with 910 deaths
ACT – 124 (0)
NSW – 5574 (2)
NT – 171 (0)
QLD – 1607 (2)
SA – 750 (1)
TAS – 234 (0)
VIC – 20,553 (4)
WA – 1017 (0)