26 March 2021
UK vaccination program has avoided up to 6600 deaths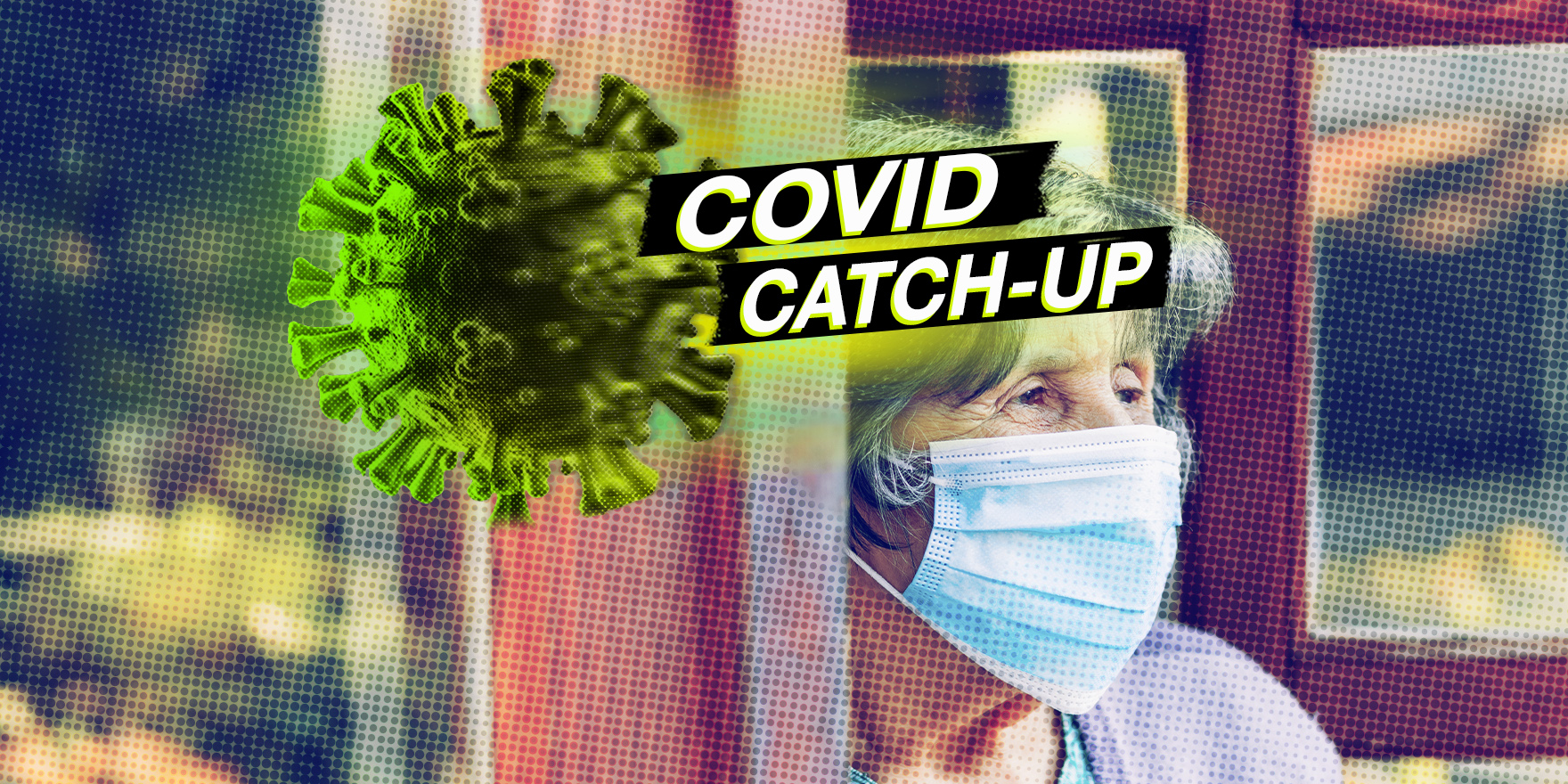 Welcome to The Medical Republic's COVID Catch-Up.
It's the day's COVID-19 news in one convenient post. Email bianca@biancanogrady.com with any tips, comments or feedback.
---
26 March
---
The UK COVID-19 vaccination program is estimated to have already avoided 6100-6600 deaths so far, mostly in individuals aged over 80 years, according to a report from Public Health England.
Researchers modelled the likely death rate had vaccinations not occurred, and compared that to the observed death rate since the vaccination campaign began on 8 December 2020 using both the Pfizer/BioNTech and AstraZeneca/Oxford vaccines.
The first phase of vaccination targeted residents and staff of care homes, which meant a higher concentration of individuals aged over 80 years. In mid-January, the program expanded to include those aged over 70 years or considered clinically vulnerable.
Noting that a national lockdown was implemented in early January to rein in rising case numbers, the report's authors calculated that up to 6600 deaths had still been avoided with vaccination.
"Furthermore, the true value of these vaccines may be in terms of future deaths we might now avoid if there is a resurgence of COVID-19 in the UK in the future," the authors wrote.
Rapid point-of-care antigen tests for SARS-CoV-2 are only likely to match the accuracy of RT-PCR tests when used in individuals with symptoms and in the first week after symptoms develop, a Cochrane review has found.
Researchers reviewed 64 studies of 16 different types of rapid antigen tests and five different rapid molecular tests, trialled on more than 24,000 nose or throat samples.
Their analysis found that in people with RT-PCR-confirmed COVID-19, antigen tests correctly diagnosed infection in 72% of people with symptoms but only 58% of people without symptoms. However if the test was used in the first week of symptoms, the accuracy was 78%.
The antigen tests correctly ruled out infection in 99.5% of people with symptoms and 98.9% of people without.
When it came to molecular tests, the authors noted that two-third of the studies involved the tests being used in laboratory settings rather than point-of-care, which meant the results weren't necessarily applicable to real-world settings. The studies also didn't include data about whether the test samples came from symptomatic or asymptomatic individuals.
That aside, the analysis found that molecular tests correctly diagnosed 95.1% of infections and correctly ruled out 99% of them.
"We need more evidence on rapid testing in people without symptoms, on the accuracy of repeated testing, testing in non?healthcare settings such as schools (including self?testing), and direct comparisons of test brands, with testers following manufacturers' instructions," the authors wrote.
As many as half a million people are estimated to have died from tuberculosis in 2020 because they were unable to access a diagnosis, according to the World Health Organisation.
March 24 was World Tuberculosis Day, but the urgency of the COVID-19 pandemic has compromised tuberculosis care for a significant number of people. The WHO suggests around 1.4 million people missed out on tuberculosis care last year, with the most significant drops in TB care being seen in Indonesia, South Africa, the Philipines and India.
"COVID-19 has intensified the disparities in living conditions and ability to access services both within and between countries," Dr Tereza Kasaeva, Director of WHO's Global TB Programme, said in a press release. "We must now make a renewed effort to work together to ensure that TB programmes are strong enough to deliver during any future emergency – and look for innovative ways to do this."
It's been exactly one year since this COVID-19 blog launched, covering everything you needed to know – and a few things you didn't but were funny – about SARS-CoV-2, COVID-19 and the pandemic.
Thanks for coming along on this wild ride, and I hope it has informed and entertained you.
Here are the latest COVID-19 infection numbers from around Australia:
National – 29,228 with 909 deaths
ACT – 123 (0)
NSW – 5275 (5)
NT – 106 (0)
QLD – 1429 (3)
SA – 644 (0)
TAS – 234 (0)
VIC – 20,483 (0)
WA – 934 (2)