26 April 2021
Avoid elective surgery within eight weeks of infection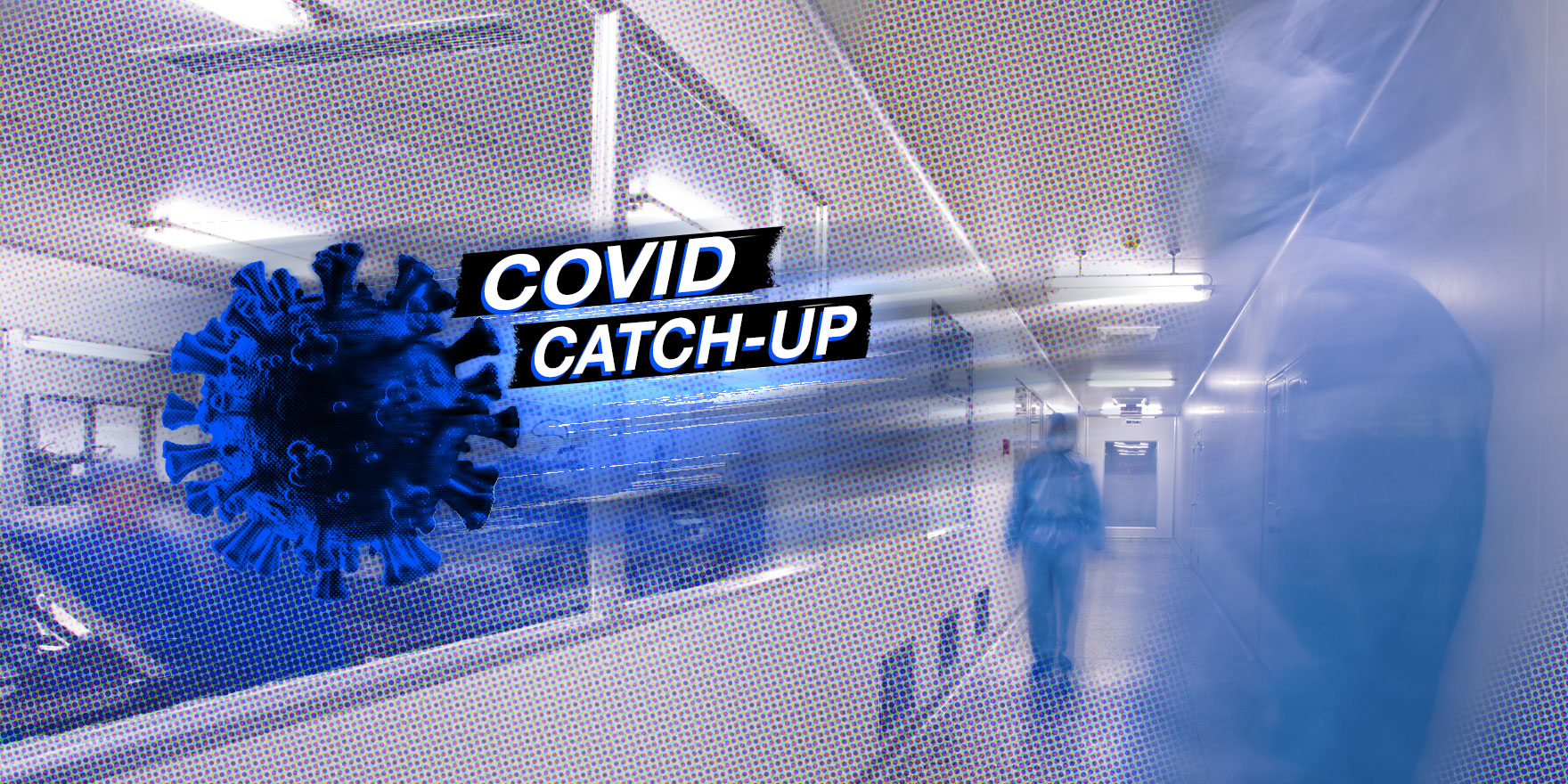 Welcome to The Medical Republic's COVID Catch-Up.
It's the day's COVID-19 news in one convenient post. Email bianca@biancanogrady.com with any tips, comments or feedback.
---
26 April
---
Elective surgery should not be performed within eight weeks of a diagnosis of COVID-19, according to new advice from Australia's National COVID-19 Clinical Evidence Taskforce.
The taskforce, which is constantly updating living guidelines on management of COVID-19, made the conditional recommendation based on a study which found higher post-operative mortality among patients who underwent surgery within seven weeks of a COVID-19 diagnosis, but not after seven weeks.
However if elective surgery is required within that time, the advice is to get a preoperative assessment by a unit familiar with assessing people who have recovered from COVID-19.
The taskforce also advised against routine therapeutic anticoagulants in adults with severe or critical COVID-19, saying there was no indication for additional dosing beyond current standard practice.
Around 2% of people who receive a dose of an mRNA COVID-19 vaccine report some allergic symptoms, but severe reactions only affect around 0.02%, a study has found.
A paper published in JAMA reported the vaccine outcomes among nearly 65,000 employees of a US hospital network. Of these, 2.1% reported acute allergic reactions, with a slightly higher incidence among those who received the Moderna vaccine compared to the Pfizer/BioNTech vaccine.
Only 16 individuals experienced anaphylaxis: seven received the Pfizer/BioNTech vaccine and nine received the Moderna vaccine. Ten of this group had a history of allergy, and five had a history of anaphylaxis.
The mean time to anaphylaxis was 17 minutes, but all recovered, and only one patient was admitted to intensive care.
Pangolins and bats might have landed us in this mess, but could alpacas save us?
Research using alpaca-derived nanobodies – fragments of neutralising antibodies – against the SARs-CoV-2 spike protein has found they prophylactically reduce viral loads in mice infected with the virus.
Why alpacas? According to a paper published in PNAS, alpacas, llamas and camels produce some of the smallest naturally occurring antigens – called nanobodies – which have the advantage over the usual antibodies because they are highly stable, have a strong affinity for their target program, and are easy to manufacture.
There's considerable interest in their possible use as an inhaled therapy against respiratory infections such as SARS-CoV-2, but this is the first in vivo study showing they have potent neutralising effects against the virus in mice.
The US Food and Drug Administration has lifted the temporary pause it placed on rollout of the Johnson & Johnson COVID-19 vaccine.
The FDA and the Centers for Disease Control jointly initiated the pause on 14 April after six reports of cerebral venous thrombosis with thrombocytopenia in patients who had received a dose of the vaccine. However the two agencies have since found that the vaccine's benefits far outweighed the risks of the rare adverse event, and recommended resumption of the vaccination program.
No update yet on whether Perth and Peel's three-day lockdown will be extended.
So far, two cases of community transmission have been recorded since the first case in a returned traveller apparently infected in hotel quarantine. Both new cases have been traced back to the traveller – one a friend and the other who appears to have been exposed at a restaurant attended by the other two cases.
Here are the latest COVID-19 infection numbers from around Australia to 9pm Sunday:
National – 29,666 with 910 deaths
ACT – 123 (0)
NSW – 5420 (1)
NT – 160 (1)
QLD – 1529 (2)
SA – 705 (3)
TAS – 234 (0)
VIC – 20,509 (1)
WA – 986 (2)