25 January 2021
One year since Australia's first COVID-19 case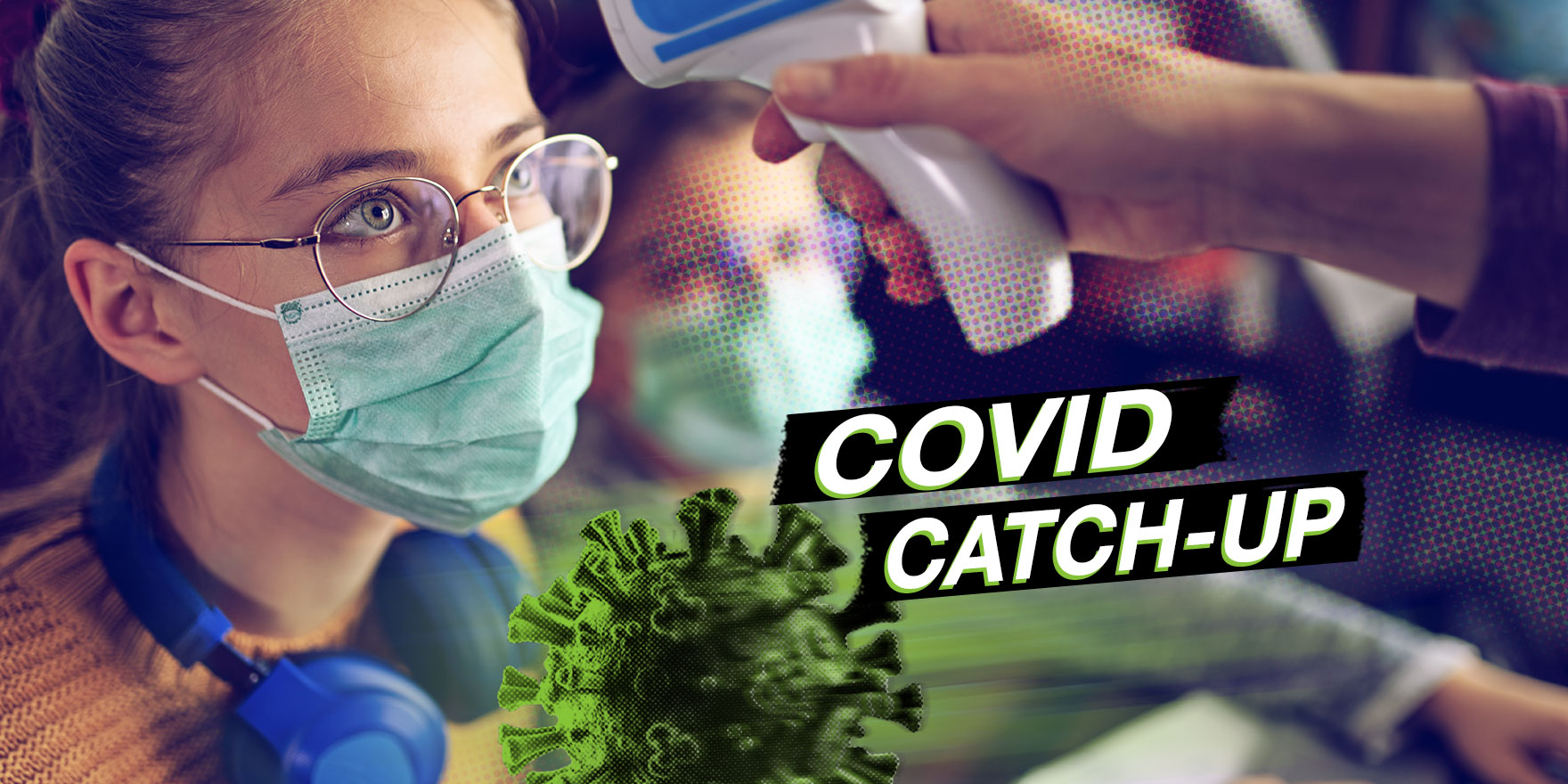 Welcome to The Medical Republic's COVID Catch-Up.
It's the day's COVID-19 news in one convenient post. Email bianca@biancanogrady.com with any tips, comments or feedback.
---
25 January
It's been exactly one year since Australia's first case of COVID-19 was diagnosed.
TGA provisionally approves the Pfizer/BioNTech SARS-CoV-2 vaccine.
Don't make COVID-19 vaccination mandatory for aged care staff … yet, says AHPPC.
Four in ten adults in US missed medical care during the pandemic's first wave.
Latest confirmed COVID-19 infection numbers from around Australia.
---
One year ago today, the first Australian case of COVID-19 was diagnosed. A man from Wuhan who flew into Melbourne was diagnosed five days after arriving, and just a few hours after his diagnosis, three cases were picked up in New South Wales.
One year later, 28,766 Australians have been diagnosed with COVID-19 and 909 have died from the disease. The two worst days of the pandemic in Australia were 30 July when 721 new cases were reported – most of them in Victoria – and 4 September when 59 lost their lives.
What a year.
The Pfizer/BioNTech COVID-19 vaccine has been provisionally approved by the Therapeutic Goods Administration, making it the first COVID-19 vaccine to get approved for use in Australia. More details here from TMR's Ruby Prosser Scully.
No doubt anticipating the many curly questions that doctors will get – and have – about how the TGA evaluates and approves vaccines, the organisation has published an outline of its processes, which includes explanations of what is meant by 'provisional' approval.
While the federal government is prioritising aged care staff for COVID-19 vaccination, the Australian Health Protection Principal Committee has advised against mandating vaccines for this group.
In a statement, AHPPC – which is made up of all the state and territory chief health officers – said that the vaccines' effectiveness in preventing transmission was not yet demonstrated in the clinical studies. It was also currently unclear when all staff and residents would have the opportunity to be vaccinated.
"It is anticipated that as the vaccine rollout begins in Australia and continues overseas, additional data on the effectiveness of the vaccine in reducing transmission will become available," they wrote. But they also emphasised the need to strongly encourage and support uptake of immunisation by the aged care workforce.
More than four in ten adults reported foregoing medical care during the first wave of the COVID-19 pandemic in the US, according to a paper published in JAMA Network Open.
Researchers surveyed 1337 adults during the first few weeks of July about their health status and whether they missed doses of prescription medicines, forgo preventive or general medical care, elective surgeries, mental health care, and if so, why.
Around 40% of respondents reported missing medical care from March to mid-July; 8% said they missed one or more doses of a prescription medicine they would normally have picked up from a retail pharmacy, 29% missed a preventive care visit, 26% missed an outpatient general medical appointment and 6% reported missing an elective surgery.
Most alarmingly, 3% of respondents said they did not receive care for a new severe mental or physical health issue.
Two-thirds of those who missed care said it was because the medical practice was closed, but 57% said they missed care because of fear of SARS-CoV-2 exposure. Some also cited financial pressures.
"The findings of this survey study suggest that as the United States is experiencing another wave of surging SARS-CoV-2 infections, it will be important to track whether interventions to enhance health system safety provide the public with sufficient confidence to seek medical care," the authors wrote.
It's the eighth consecutive day of no community transmission of COVID-19 in Australia. Give yourselves a pat on the back.
Here are the latest confirmed COVID-19 infection numbers from around Australia to 9pm Sunday:
– National – 28,766 with 909 deaths
– ACT – 118 (0)
– NSW – 5087 (3)
– NT – 98 (0)
– QLD – 1303 (0)
– SA – 596 (0)
– TAS – 234 (0)
– VIC – 20,436 (1)
– WA – 894 (2)