24 May 2021
Thrombosis history not a contraindication for AZ vaccine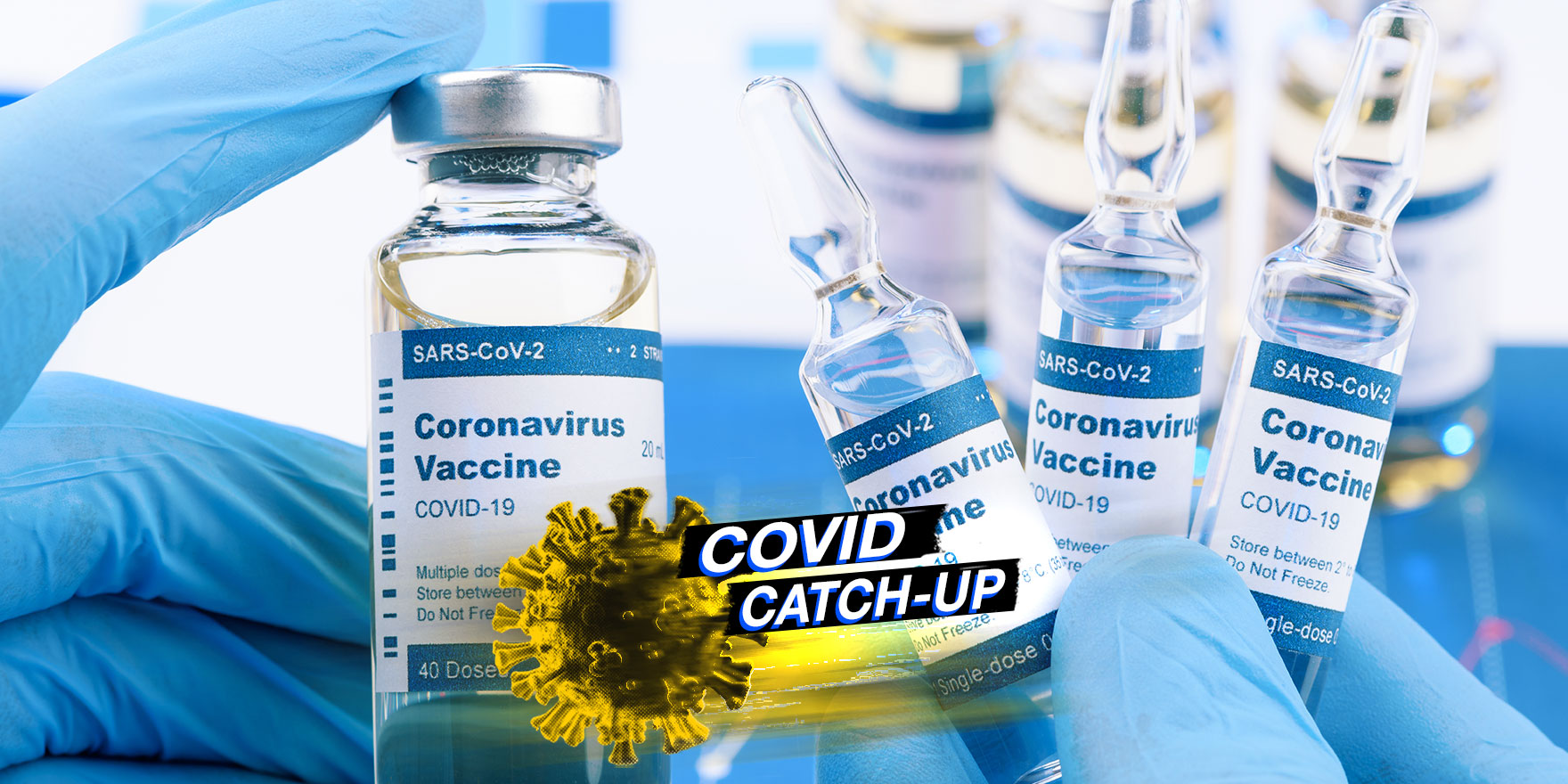 Welcome to The Medical Republic's COVID Catch-Up.
It's the day's covid-19 news in one convenient post. Email bianca@biancanogrady.com with any tips, comments or feedback.
---
24 May
---
A previous or family history of blood clots or thrombocytopenia are not contraindications to receiving the AstraZeneca vaccine, according to updated advice from Australian health authorities.
In a joint statement, the Australian Technical Advisory Group on Immunisation and the Thrombosis and Haemostasis society of Australia and New Zealand have narrowed the list of conditions that could be associated with an increased risk of thrombosis with thrombocytopenia from receiving the AstraZeneca vaccine.
These are a past history of cerebral venous sinus thrombosis, heparin-induced thrombocytopenia, idiopathic splanchnic (mesenteric, portal and splenic) venous thrombosis or anti-phospholipid syndrome with thrombosis.
However the AstraZeneca vaccine is not contraindicated in individuals with a history of thromboembolism – including deep vein thrombosis or pulmonary embolism – those with a predisposition to clots from disorders such as from Factor V Leiden, those with a family history of clots or clotting disorders, people currently on anticoagulant medication, those with a history of heart disease or cerebrovascular disease, or with a current or past history of thrombocytopenia.
The Pfizer vaccine is currently the preferred vaccine for those aged under 50 "since the risk of TTS, albeit very low, appears to be higher in younger adults," the joint statement said.
The statement also emphasised that the risk of TTS appears to be lower with the second dose.
Two possible community cases of covid-19 are being investigated in Melbourne's northern suburbs.
According to the ABC, Victorian Chief Health Officer Brett Sutton said traces of covid-19 had been detected in the Epping and Wollert areas late last week, and testing had since identified two 'possible' cases, who are connected to each other. No further information is currently available on the cases or possible source of infection.
The first monoclonal antibody treatment for covid-19 has been granted provisional determination in Australia, which enables the company to submit data at the same time as the Therapeutic Goods Administration evaluates it.
GlaxoSmithKline's sotrovimab is associated with a significant reduction in the risk of hospitalisation or death in individuals at risk of progressing to severe covid-19, according to a phase 3 study.
The rates of drug overdose, homicide and accidental injury were higher in the US during the first wave of the pandemic in 2020 than what was expected based on previous years, but suicides were significantly lower, a study has found.
Writing in JAMA, researchers presented the outcomes of analysis of deaths from five specific causes in the US between March and August 2020.
Among the 256,000 all-cause excess deaths during that period – which excludes covid-19 deaths – the study found significantly higher rates of drug overdoses, homicides and unintentional injuries, similar rates of motor vehicle accident deaths, but significantly lower rates of suicides.
"Lower than projected suicide deaths are paradoxical with reported increases in depressive and other mental health symptoms during the pandemic," the authors observed.
TMR's covid blogger is now significantly less likely to contract the disease she's spent the past year writing about, having just received her first covid-19 vaccine dose. Hurrah!
Here are the latest covid-19 infection numbers from around Australia to 9pm Sunday:
National – 30,011 with 910 deaths
ACT – 124 (0)
NSW – 5570 (2)
NT – 171 (0)
QLD – 1601 (0)
SA – 748 (0)
TAS – 234 (0)
VIC – 20,547 (1)
WA – 1016 (0)