22 November 2021
Vaccine protection wanes faster in chronic inflammatory disease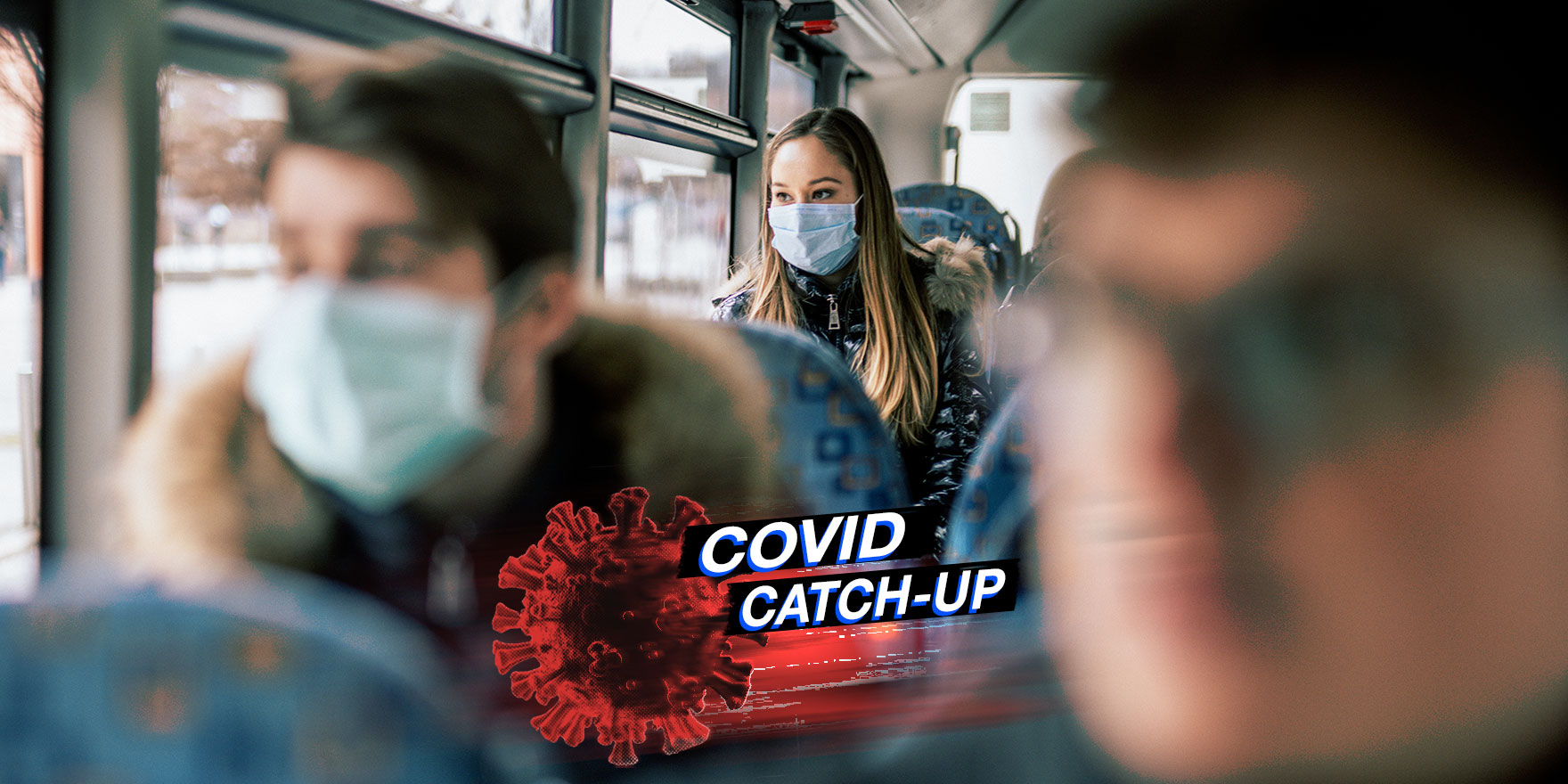 Welcome to The Medical Republic's Covid Catch-Up.
It's the latest covid-19 news in one convenient post. Email bianca@biancanogrady.com with tips, comments or suggestions.
---
22 November
---
People with chronic inflammatory diseases treated with TNF inhibitors show lower levels of neutralising antibodies after covid vaccination, and protection appears to wane more rapidly, a study has found.
A paper published in Med describes the findings of a longitudinal cohort study in 77 patients with chronic inflammatory disease – including Crohn's disease, ulcerative colitis, lupus, psoriasis and rheumatoid arthritis – who were being treated with a single immunomodulatory therapy.
When compared to serum taken from immunocompetent controls who had received two doses of the Pfizer vaccine, serum from vaccinated study patients showed significantly lower neutralising effectiveness against several SARS-CoV-2 variants, including the Delta variant. Those being treated with TNF inhibitors had the lowest levels of neutralising activity, but those treated with other therapies including anti-malarials, NSAIDs and anti-IL-23 inhibitors showed similar neutralising activity to controls.
The protectiveness of vaccination also waned faster among the study subjects than controls. By three months after the second vaccination, more than one third of people with chronic inflammatory disease – but only 8% of the control group – had neutralising antibody levels so low that they weren't considered protective.
By five months after the second dose of vaccine, none of the patients treated with TNF inhibitors had protective immunity, and overall 58% of the patients with chronic inflammatory disease had lost protective immunity, compared with 17% of the control group.
The emergence of the Delta variant in the US saw a significant increase in the number of pregnant women with covid requiring admission to intensive care, respiratory support and intubation, a study has found.
A retrospective cohort study published in Obstetrics & Gynecology compared outcomes among 224 pregnant women with covid in the pre-Delta period and 69 during the Delta outbreak, all of whom were being cared for at a single university hospital in the US.
The proportion of women with severe or critical disease increased from 13% pre-Delta to 36% during Delta, and the percentage of those admitted to intensive care increased from 8% to 29%. The rate of intubation increased four-fold and the rate of pharmacologic treatment was more than three times higher during Delta compared to pre-Delta.
The study also saw a significantly higher rate of pre-term delivery during Delta, from 32% to 72%.
During the Delta period of the study – July 1-August 18, 2021 – when vaccines were widely available, only 3% of the women presenting were vaccinated, which the authors said reflected the low vaccination rates in Alabama.
Most double-vaccinated people exposed to covid in England do get tested, but one in five believe it's fine to "keep calm and carry on" without changing their behaviour, research suggests.
The UK Office for National Statistics has released the results of a survey of around 1100 double-vaccinated UK residents who were contacts of a covid case outside their household or family.
Current UK guidance is that fully-vaccinated individuals do not need to isolate themselves if they are a contact of a covid case outside their household, but are advised to get a PCR test even if asymptomatic.
The survey found that 91% of respondents had got tested either with PCR or lateral flow tests after being notified of their exposure, and of these 13% tested positive for SARS-CoV-2.
Researchers also asked what the respondents thought the advice was for people who were fully vaccinated and who were exposed to a covid case. One in five said they thought people should do nothing and just continue with their usual behaviours, and this figure was higher among those aged 55 and older compared to those aged 35-54.
Nearly two-thirds of those surveyed said that since being notified of the exposure, they had taken additional measures to reduce their likelihood of getting or transmitting the infection.
Here are the latest covid infection numbers from around Australia to 9pm Sunday:
National – 198,445 with 1942 deaths
ACT – 2042 (16)
NSW – 79,821 (175)
NT – 264 (11)
QLD – 2112 (0)
SA – 922 (0)
TAS – 238 (0)
VIC – 111,926 (1264)
WA – 1120 (1)