22 January 2021
Over-60s a priority for vaccine in high-transmission scenario: study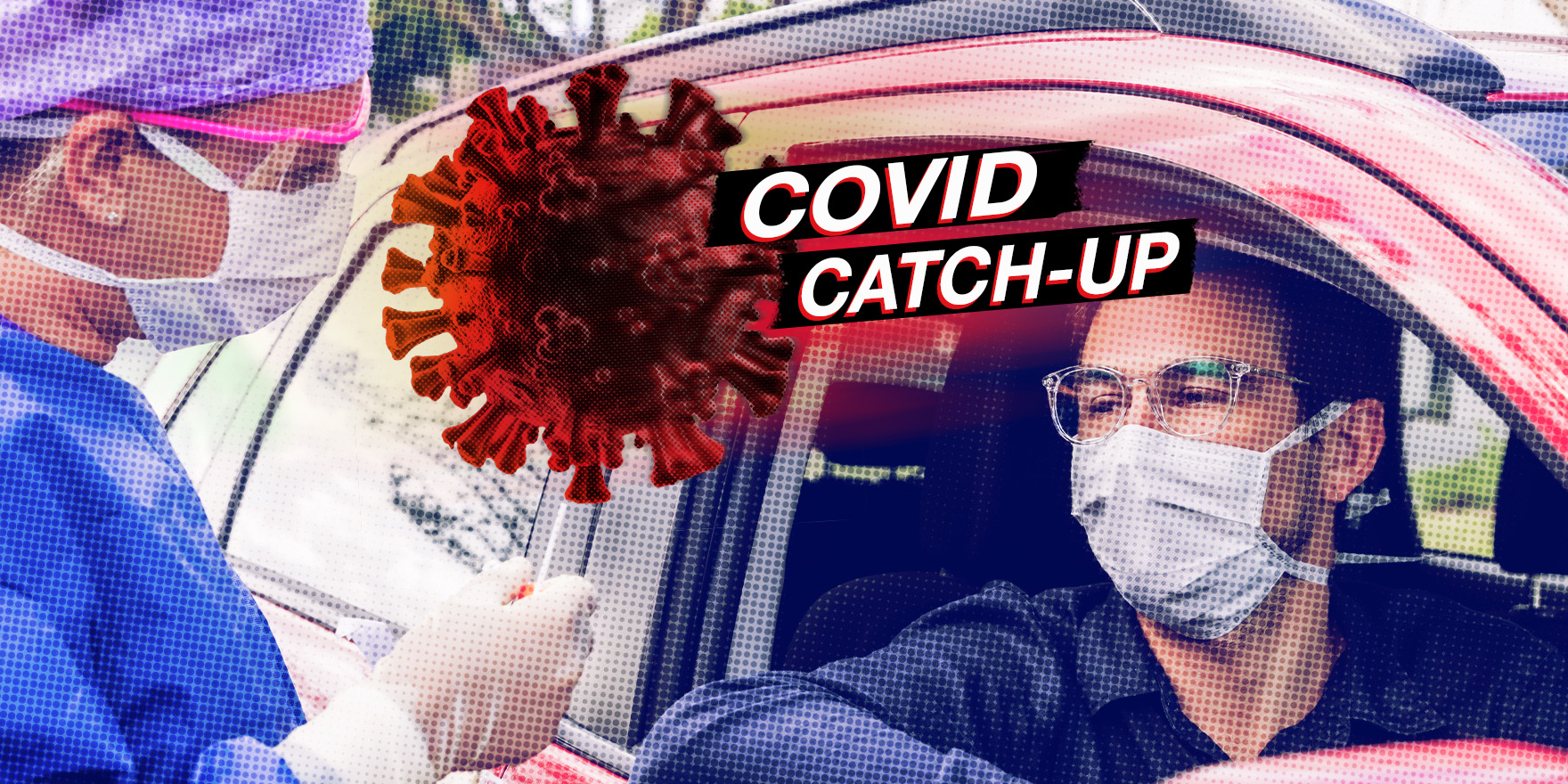 Welcome to The Medical Republic's COVID Catch-Up.
It's the day's COVID-19 news in one convenient post. Email bianca@biancanogrady.com with any tips, comments or feedback.
---
22 January
Prioritising over-60s for COVID-19 vaccine will achieve the greatest reductions in mortality, modelling suggests.
Lockdowns bad for the health if you're unfortunate enough to be living in a former meth lab.
Final results fail to show clear benefit from monoclonal antibody bamlanivimab in mild/moderate COVID-19.
NIAID director Dr Anthony Fauci is smiling again, as Biden ramps up COVID-19 response.
Latest confirmed COVID-19 infection numbers from around Australia.
---
Prioritising those aged over 60 years for the COVID-19 vaccine is the most effective strategy to reduce mortality in high-transmission scenarios, according to a modelling study published in Science.
Researchers compared the impact on COVID-19 incidence, mortality and years of life lost for five possible vaccine prioritisation strategies: children and teenagers, adults aged 20-49, adults aged over 20, adults aged over 60, and all individuals. To account for vaccine hesitancy, they worked on the assumption that at most 70% of any age group would get vaccinated.
In a high-transmission context, prioritising over-60s reduced mortality and years of life lost more than any other strategy. In lower transmission scenarios and with lower vaccine supplies, the best option was to prioritise adults aged 20-49 years, but if vaccine supplies were above 25% there was little difference between strategies that prioritised different age groups of adults.
However, if the goal is to reduce cumulative incidence of the disease, the most effective strategy is to prioritise adults aged 20-49 years, the modelling suggested.
The authors acknowledged that their focus on age was a simplistic one. "While these modeling efforts focus on age and minimizing incidence and death within a simply structured population, other considerations are crucial, from equity in allocation between countries to disparities in access to healthcare, including vaccination, that vary by neighbourhood," they wrote.
Australian researchers have identified a possible adverse consequence of pandemic-related lockdowns: people living in houses formerly used as methamphetamine labs may be experiencing greater than usual exposures to drug residues as they spend more time at home indoors.
According to a paper published in the Australian and New Zealand Journal of Public Health, the chemical residues from methamphetamine manufacture can spread through a house and persist for at least five years after manufacture has stopped, including contaminating other items brought into a house.
Children and adolescents in particular can experience behavioural and cognitive effects, sleeping and respiratory problems, and eye and skin irritation from exposure.
The increased time spent at home in lockdowns and isolation during the pandemic has meant people unknowingly living in former meth lab houses are likely to be getting significantly more exposure than might have happened without COVID-19.
"This is exacerbated as the capacity to investigate methamphetamine?contaminated houses has been impeded by social distancing measures, the imminent heath concern of SARS?CoV?2, and increased workload of EHOs [environmental health officers]," the authors wrote.
New data has cast doubt on the efficacy of the monoclonal antibody bamlanivimab – which targets the SARS-CoV-2 spike protein.
A paper published in JAMA reported the final analysis of data from the BLAZE-1 study, a randomised, placebo-controlled, dose-ranging phase 2/3 study in 613 people with mild to moderate COVID-19. The primary outcome of the study was viral load, and secondary outcomes included a variety of clinical endpoints.
While an earlier interim analysis found a statistically significant reduction in viral load among individuals treated with the medium dose size – but not the higher or lower doses – the final analysis found no significant difference in viral load between any of the bamlanivimab dosage groups and placebo. The only effect was seen in patients treated with a combination of bamlanivimab and another neutralising monoclonal antibody etesevimab.
There were also no consistent differences between the treatment arms for clinical outcomes.
An accompanying editorial pointed out that the endpoint of viral load did not translate easily into clinical outcomes, and the study raised questions about the use of monoclonal antibodies – some of which have already received emergency use authorisation from the US Food and Drug Administration.
Dr Anthony Fauci's first press conference under the Biden administration is quite a joy to behold. The National Institute of Allergy and Infectious Diseases director has suffered through countless joint press appearances with Donald Trump, looking like a much-abused family pet on a very tight and uncomfortable leash.
But with Joe Biden and Kamala Harris now at the helm, his latest appearance was suffused with relieved delight.
Get em Dr. Fauci
pic.twitter.com/yRNqbTIzL7

— Cleavon MD (@Cleavon_MD) January 21, 2021
Meanwhile, President Biden has signed 10 executive orders aimed at tackling the out-of-control COVID-19 pandemic in the US, according to a report on the BBC.
The measures include a mask and social distancing mandate on all federal government properties, a requirement that all international travellers to the US test negative before departing for the US and must quarantine for 14 days after arrival. Biden will establish a national office to coordinate the federal response and use the Defense Production Act to increase production of PPE and vaccine production supplies.
Here are the latest confirmed COVID-19 infection numbers from around Australia to 9pm Thursday:
National – 28,750, with 909 deaths
ACT – 118 (0)
NSW – 5084 (5)
NT – 97 (1)
QLD – 1300 (1)
SA – 596 (0)
TAS – 234 (0)
VIC – 20,433 (1)
WA – 888 (0)