22 April 2021
Dementia deaths declined during second wave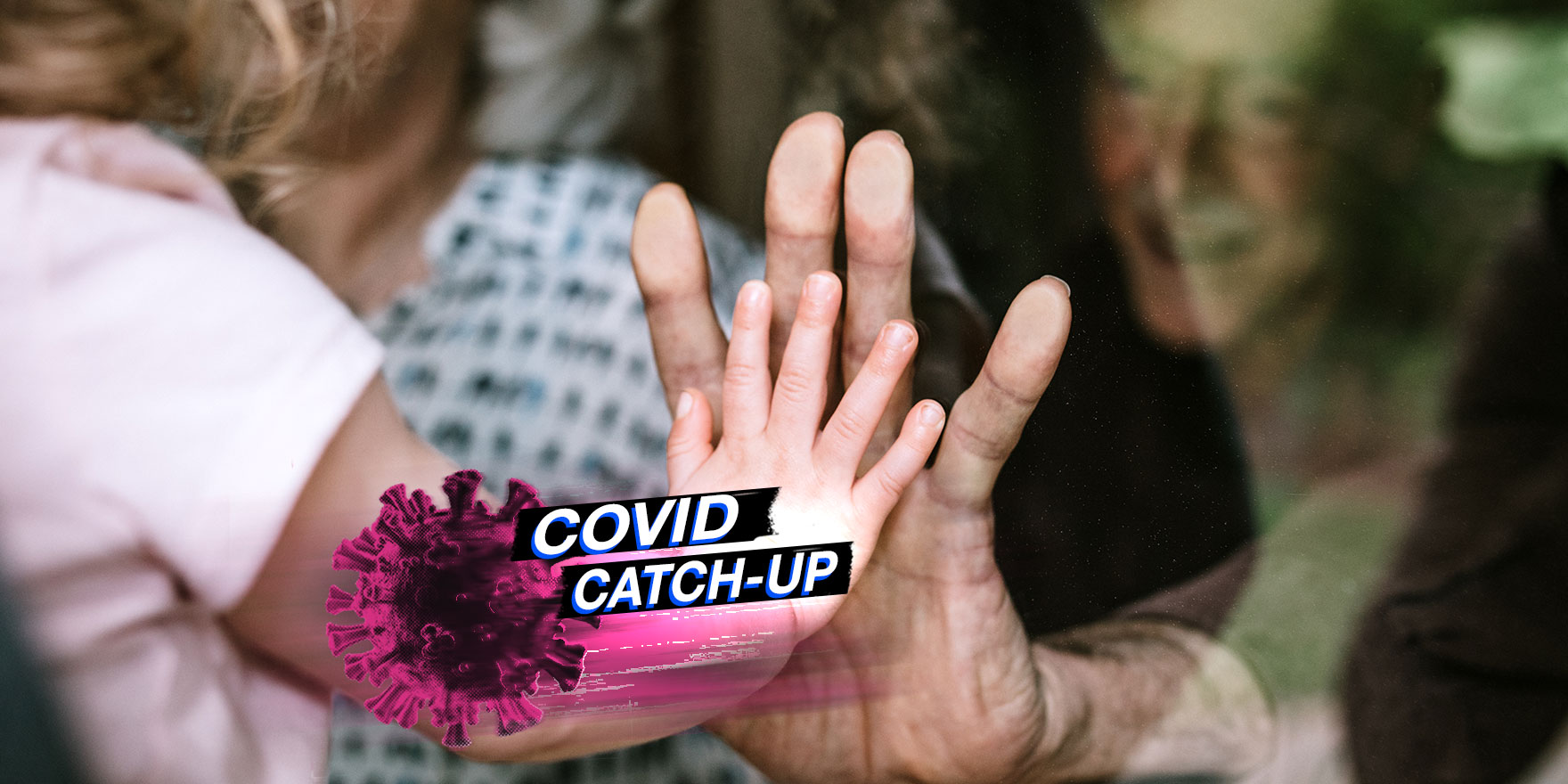 Welcome to The Medical Republic's COVID Catch-Up.
It's the day's COVID-19 news in one convenient post. Email bianca@biancanogrady.com with any tips, comments or feedback.
---
22 April
---
Dementia deaths have declined overall during the pandemic, but people with dementia were still over-represented among COVID-19 deaths, according to new data from the Australian Institute of Health and Welfare.
In its latest report, the AIHW found that the age-standardised death rate for dementia was significantly lower during the second wave of the pandemic in Australia compared to the average rate for the previous five years.
They suggested this may be the result of public health interventions to control the virus, which inadvertently reduce deaths among individuals with dementia, for example by reducing the risk of other respiratory infections.
However 30% of the 858 people who died in the first 10 months of 2020 also had dementia, and many were in Greater Melbourne and likely living in aged care facilities that were affected by COVID-19 outbreaks.
The report's authors also noted that a gene commonly associated with dementia – the APOE e4 genotype – is also associated with a higher likelihood of developing severe COVID-19.
Fully vaccinated individuals can relax their guard around other vaccinated individuals, and even around those considered at low risk of severe COVID-19, according to advice from the European Centre for Disease Prevention and Control.
The ECDC has released guidance on adjusting non-pharmaceutical interventions as COVID-19 vaccination campaigns gain speed across Europe.
"While relaxation of the protection measures must be done gradually and based on careful assessments of the risks involved, we are confident that increased vaccination coverage will have a positive and direct impact towards returning to normal lives," said ECDC Director Andrea Ammon in a statement.
The advice includes relaxing the need for masks and social distancing when all individuals present in a gathering are fully vaccinated, or when unvaccinated individuals – and low-risk – from the same family or social bubble encounter fully-vaccinated individuals.
The organisation also suggests that testing and quarantine requirements for travellers and at workplaces can be altered or even dispensed with for fully-vaccinated individuals, as long as the risk of immune escape variants is low.
However they advised that infection prevention measures should still be maintained in public spaces and large gatherings, regardless of individuals' vaccination status.
NSW Health is investigating possible transmission of COVID-19 between three individuals who initially tested negative when entering hotel quarantine in Sydney, but subsequently tested positive for the South African variant of SARS-CoV-2.
The three individuals – two of whom were from the same family – arrived in Sydney on the same flight, and were each accommodated in adjacent rooms at a Sydney quarantine hotel. The two related individuals tested positive on day seven and day ten, and the third person tested positive on day 12.
Genomic testing suggests the three cases are linked, prompting authorities to ask anyone staying on the 10th floor of the Mercure Hotel on George St between 7-12 of April to get tested and self-isolate for 14 days.
Here are the latest COVID-19 infection numbers from around Australia to 9pm Wednesday:
National – 29,578 with 910 deaths
ACT – 123 (0)
NSW – 5395 (8)
NT – 132 (3)
QLD – 1519 (1)
SA – 693 (2)
TAS – 234 (0)
VIC – 20,502 (3)
WA – 980 (2)