21 October 2021
Surge in cases of ivermectin poisoning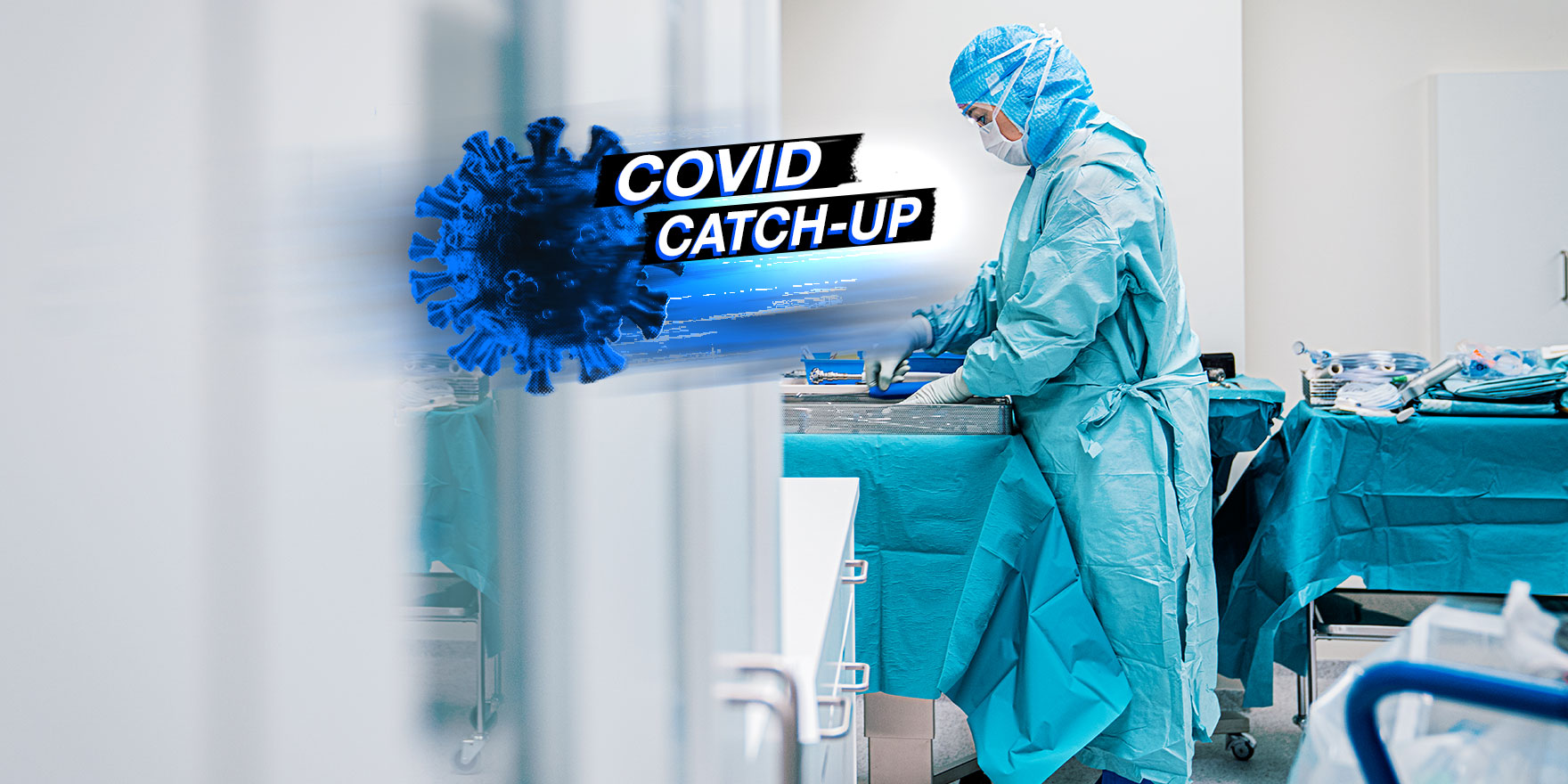 Welcome to The Medical Republic's Covid Catch-Up.
It's the latest covid-19 news in one convenient post. Email bianca@biancanogrady.com with tips, comments or suggestions.
---
21 October
---
The numbers of calls about ivermectin poisonings to a single US facility surged from fewer than one a month to 21 calls during August 2021, according to a letter published in the New England Journal of Medicine.
Throughout 2020, the Oregon Poison Center receiving around 0.25 calls per month on ivermectin exposure. From January 2021 to July 2021, that rate increased to around 0.86 per month even while monthly total call volumes for other poisons remained stable.
Then in August, the centre received 21 calls, all of which were from people who had used ivermectin either to prevent or treat covid. Six needed hospitalisation and four were admitted to intensive care.
Seventeen of the callers had bought veterinary ivermectin, and three had received a prescription either from a doctor or a vet.
Their symptoms included gastrointestinal distress, confusion, ataxia, weakness, hypotension and one experienced a seizure.
Most developed symptoms within two hours after taking a large single dose, with one individual reportedly eating 125mg of ivermectin paste (compared to human ivermectin formulations of one 21mg tablet twice weekly).
"These cases illustrate the potential toxic effects of ivermectin, including severe episodes of confusion, ataxia, seizures, and hypotension, and the increasing frequency of inappropriate use," the authors wrote.
Elective surgery will resume in Greater Sydney's public and private hospitals from Monday 25 October although there will still be limits on overnight elective surgery, the NSW government has announced.
Non-urgent elective surgery was postponed in Greater Sydney and some regional areas during the latest outbreak to free up resources to handle the Delta outbreak, according to a statement from NSW Health. That pause will be lifted from Monday, although there remains a 75% cap on overnight elective surgeries.
The Pfizer vaccine appears to be just as effective against the Delta variant in adolescents as in the general population, a study has found.
A paper published in the New England Journal of Medicine reported the findings of an observational cohort study in more than 94,000 vaccinated adolescents, who were matched with the same number of unvaccinated controls.
One to three weeks after the second dose, the vaccine was 93% effective at preventing symptomatic SARS-CoV-2 infection with the Delta variant, which decreased to 82% efficacy at 21-27 days after the second dose.
Meanwhile, a second study also published in the New England Journal of Medicine reported the Pfizer and AstraZeneca vaccines are around 90% effective at preventing death from the Delta variant.
The study analysed outcomes in nearly 115,000 adults who tested positive for SARS-CoV-2, more than 99% of whom were infected with the Delta variant.
There was little difference between the two vaccines in their effectiveness in preventing death among those aged 60 years or older. However among those aged 40-59 years, the Pfizer vaccine was 95% effective while the AstraZeneca vaccine was 88% effective.
In one of many strange twists to this pandemic, it appears that a plague caused by a respiratory pathogen has actually increased cigarette sales, despite evidence suggesting smoking is associated with increased risk of severe disease.
A paper in the Annals of Internal Medicine reports that observed cigarette sales in the United States during the pandemic have been around 14% higher than expected sales, based on long-term trends.
"This finding is also consistent with anecdotal claims by the tobacco industry about halting the long-term decline in cigarette sales during the COVID-19 pandemic," the authors wrote.
More than 70% of adult Australians have now received two doses of covid vaccine, according to the latest figures from the federal health department.
As of 19 October, 70.01% of Australians aged 16 years and older have received two doses of vaccine, and just over 14.5% are unvaccinated: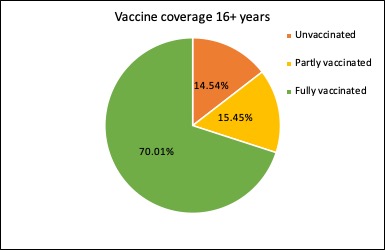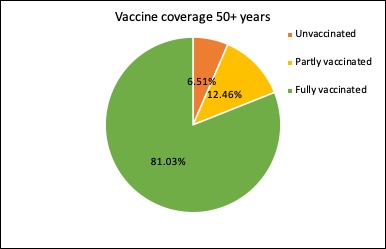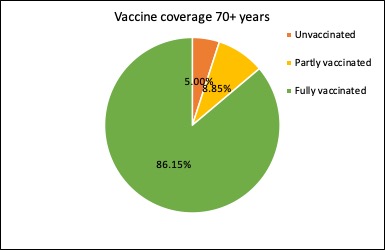 The number of deaths associated with covid infections during the latest outbreak appear to be significantly lower than was seen in the first and second waves of the pandemic in Australia: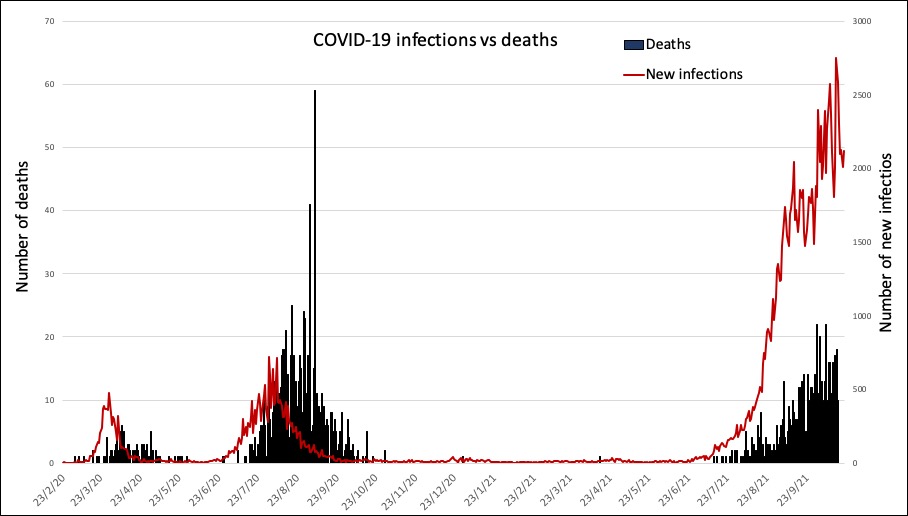 Here are the latest covid-19 infection numbers from around Australia to 9pm Wednesday:
National – 149,398 with 1577 deaths
ACT – 1636 (24)
NSW – 72,202 (279)
NT – 225 (0)
QLD – 2072 (1)
SA – 916 (0)
TAS – 237 (0)
VIC – 70,998 (1819)
WA – 1112 (0)