20 May 2021
Mixing vaccines could boost antibody response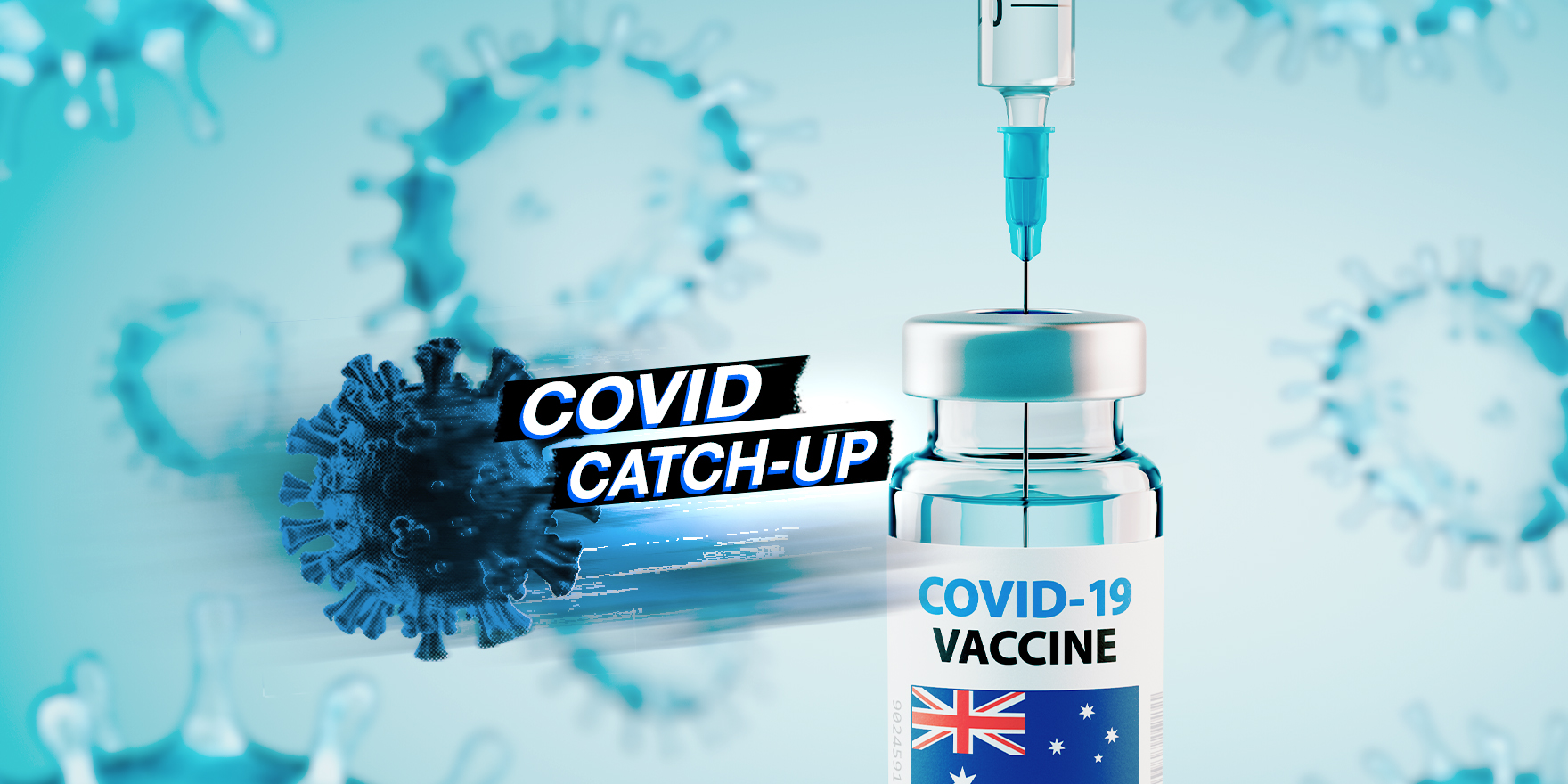 Welcome to The Medical Republic's COVID Catch-Up.
It's the day's covid-19 news in one convenient post. Email bianca@biancanogrady.com with any tips, comments or feedback.
---
20 May
---
Mixing and matching vaccines may offer even greater protection against covid-19, according to early results from a study of more than 600 people.
According to a report by Nature News, the Spanish study enrolled people who had already received their first dose of the AstraZeneca vaccine, two-third of whom were randomly selected to get a dose of the Pfizer/BioNTech mRNA vaccine, with a control group who had not received their second dose.
The study found that participants who received the Pfizer-BioNTech booster for their second dose produced higher levels of antibodies than they did from the first dose, and the antibody levels were also higher than those recorded in previous studies using the same vaccine for both doses.
The Moderna and Pfizer vaccines appear to still neutralise the Indian variant of SARS-CoV-2 even though it has greater resistance to neutralising antibodies than other SARS-CoV-2 variants, according to preclinical data.
A paper published in the non-peer-reviewed preprint server BioRxiv describes a study in which serum from 24 previously infected individuals and 25 vaccinated individuals was tested against a live sample of the B.1.617.1 variant of SARS-CoV-2.
While the variant was nearly seven times less susceptible to neutralisation – meaning that higher concentrations of neutralising antibodies were needed to knock it out – it was still susceptible, suggesting that existing vaccines will still offer some level of protection.
A total of 24 cases of thrombosis with thrombocytopenia following receipt of the AstraZeneca covid-19 vaccine have now been reported in Australia since the start of the vaccination campaign.
The latest update from the Therapeutic Goods Administration described six more cases diagnosed in the past week and considered likely to be associated with the vaccine. They include an 18-year-old woman who was vaccinated with the AstraZeneca vaccine before the recommendation was made to limit its use to those aged over 50 years.
Of the other five new cases, two were in their 50s, two in their 70s and one in their 80s. All cases reported so far – aside from one death in a 48-year-old woman – are either stable in hospital or have been discharged.
The TGA update also noted that it has received numerous reports of fatigue in people who have received either of the covid-19 vaccines. Based on survey data and clinical trials, around half of people experience fatigue following vaccination, the TGA said.
As of 18 May, nearly 3.3 million doses of covid-19 vaccine have been administered in Australia.
If state and federal governments want to encourage Australians to get vaccinated against covid-19, maybe they should take a leaf out of Ohio's book.
Ohio Governor Mike DeWine recently announced that Ohioans who receive at least one dose of a covid-19 vaccine would go into the draw for one of five $1 million prizes – or full-funding scholarships to state colleges or universities.
Two days later, there was a 6% bump in vaccinations, marking a significant turnaround from a steady decline in the number of residents getting vaccinated, NBC News reported. Other states are trying similar initiatives: West Virginia is offering $100 savings bonds, New Jersey is offering free beers, and New York is giving away free subway cards for anyone who gets vaccinated at a subway station vaccination site.
The pharmacy component of the vaccine rollout has been delayed at least until September because of supply issues.
Queensland pharmacies in rural and regional areas will be the first pharmacies to take part in the covid-19 vaccination campaign, according to an announcement from Federal Health Minister Greg Hunt.
The Queensland government has identified up to 56 locations around the state where community pharmacies could support the vaccine rollout because of limited access to vaccination via other providers.
According to a report in the Australian Journal of Pharmacy, Hunt told the recent Australian Pharmacy Professional Conference that supply issues were one of the reasons that phase 3 of the vaccine rollout – which includes 'activating' pharmacies as vaccine providers – had been delayed.
The minister said the pharmacy vaccination program could start in September but most likely in October/November.
Here are the latest covid-19 infection numbers from around Australia to 9pm Wednesday:
National – 29,991 with 910 deaths
ACT – 124 (0)
NSW – 5565 (2)
NT – 170 (0)
QLD – 1591 (1)
SA – 746 (0)
TAS – 234 (0)
VIC – 20,546 (1)
WA – 1015 (0)