20 June 2022
Omicron wave caught a fifth of Australians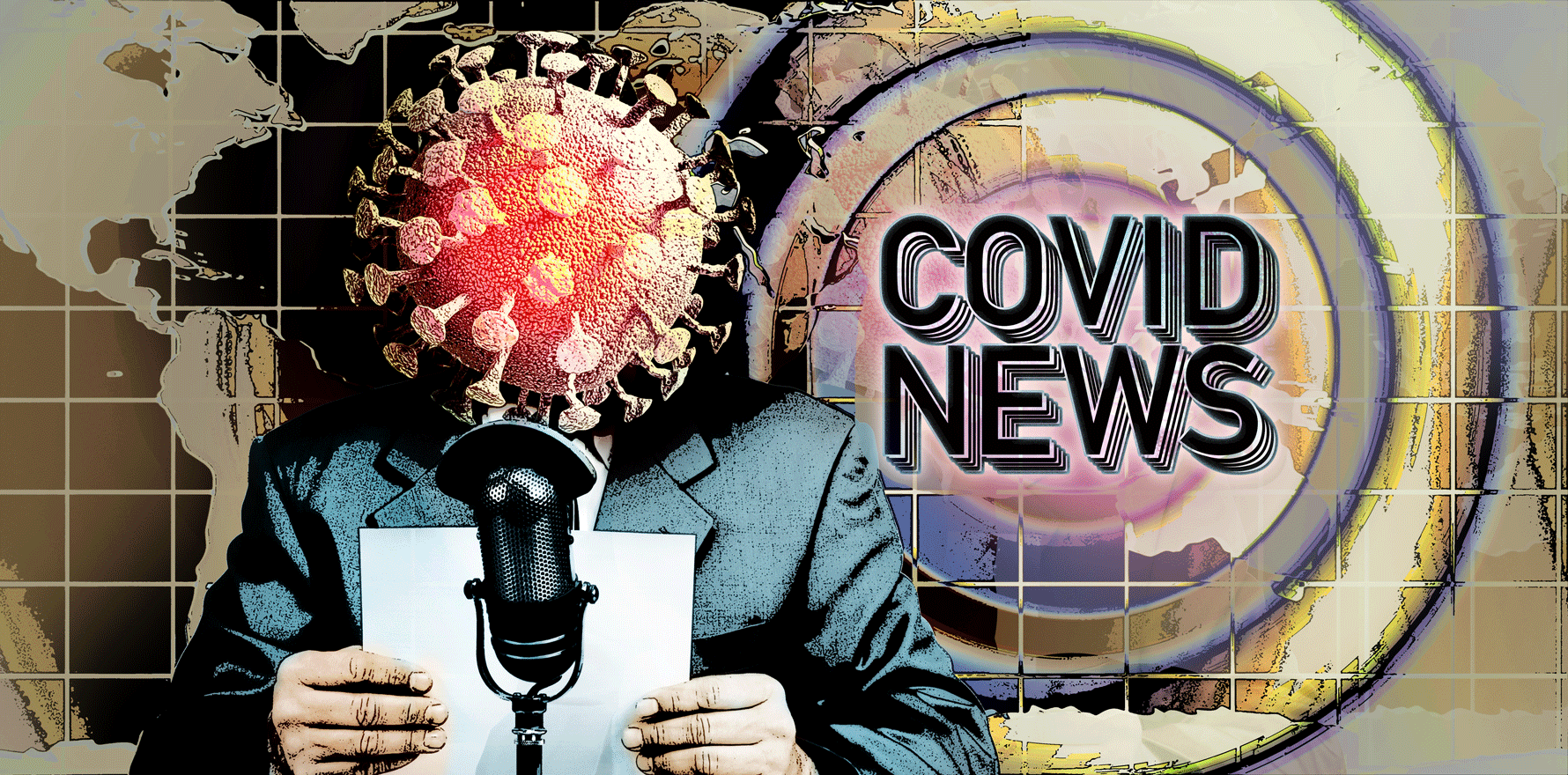 But the variant may be only half as likely as Delta to leave you with long covid.
---
Your weekly pandemic wrap from Australia and around the world.
---
20 June
---
At least one in five Victorians, Queenslanders and NSW residents were infected with covid during the early weeks of the Omicron wave, according to a study of SARS-CoV-2 antibodies among blood donors.
Since the pandemic began, the Australian Covid-19 Serosurveillance Network has been testing blood donations for SARS-CoV-2 antibodies. The latest survey analysed antibodies in 5,185 Australian blood donor specimens, which were taken around six weeks after the peak of the Omicron wave in January 2022.
This revealed that 98% of samples overall had antibodies to the SARS-CoV-2 spike protein, which develop either from infection or vaccination. However, 17% had antibodies to the virus' anti-nucleocapsid protein, which is not included in any vaccines, suggesting these antibodies were acquired through infection.
The authors noted that this figure was likely to be an underestimate, as the levels of anti-nucleocapsid protein are lower and wane faster in breakthrough infections after vaccination.
In Queensland, 26% of samples had infection-acquired antibodies; in Victoria that figure was 23%; in NSW it was 21%; in Western Australia only 0.5% of blood donor samples were positive for infection-acquired antibodies.
The prevalence of infection-acquired antibodies was highest among those aged 18-29 years, 27% of whom had experienced infection, while only 6% of donors aged 70-89 years had infected-acquired antibodies. There was no significant difference in infection-acquired antibody prevalence between males and females.
The risk of long covid is halved with Omicron infection compared to Delta, even after accounting for vaccination status, new research suggests.
A study published in the Lancet analyses data from more than 97,000 vaccinated UK adults who tested positive either to covid between June 2021 and March 2022 – around 57% of whom had Omicron and the rest of whom had Delta – and who were entering self-reported data into the COVID Symptom Study app.
The rate of long covid, which the authors defined as new or ongoing symptoms at least four weeks after the start of acute infection, was 4.5% among those infected with Omicron, and 10.8% among those with Delta. Depending on age and the time to vaccination, the risk of long covid with Omicron was around half to one-quarter the risk with Delta.
More than 20% of covid cases in NSW are now caused by the newer Omicron sub-variants BA.4 and BA.5, according to the surveillance data from NSW Health to 21 May.
The BA.2 sub-variant is still the dominant cause of infections, but the proportion of BA.4 and BA.5 cases has increased "substantially" to 22%, the latest report declares.
Meanwhile, the RT PCR test-positivity rate for covid is around 11%, although the number of tests being done has decreased slightly since the previous week.
The US Food and Drug Administration has granted emergency use authorisation to Moderna's covid vaccine for children aged 6 months to 5 years of age.
In a press release, Moderna announced that the two-dose vaccine, which is one-quarter the size of the adult vaccine, should be given with one month between doses.
Clinical trial data suggests the vaccine offers around 51% protection against RT-PCR-confirmed infection with Omicron in those aged 6-23 months, and 37% protection in those aged 2-5 years, which is comparable to the level of protection seen in adults against Omicron.
An Australian needle-free, Omicron-specific vaccine booster is seeking volunteers for its first clinical trial.
The vaccine is being developed by researchers at the University of Adelaide, and is based on DNA rather than mRNA vaccine technology, which makes it easier to tweak for new variants and also more stable.
The trial is looking for people over the age of 18 who have been triple vaccinated at least three months ago, and who have not yet had covid.