1 November 2021
Vaccine beats infection at preventing hospital visits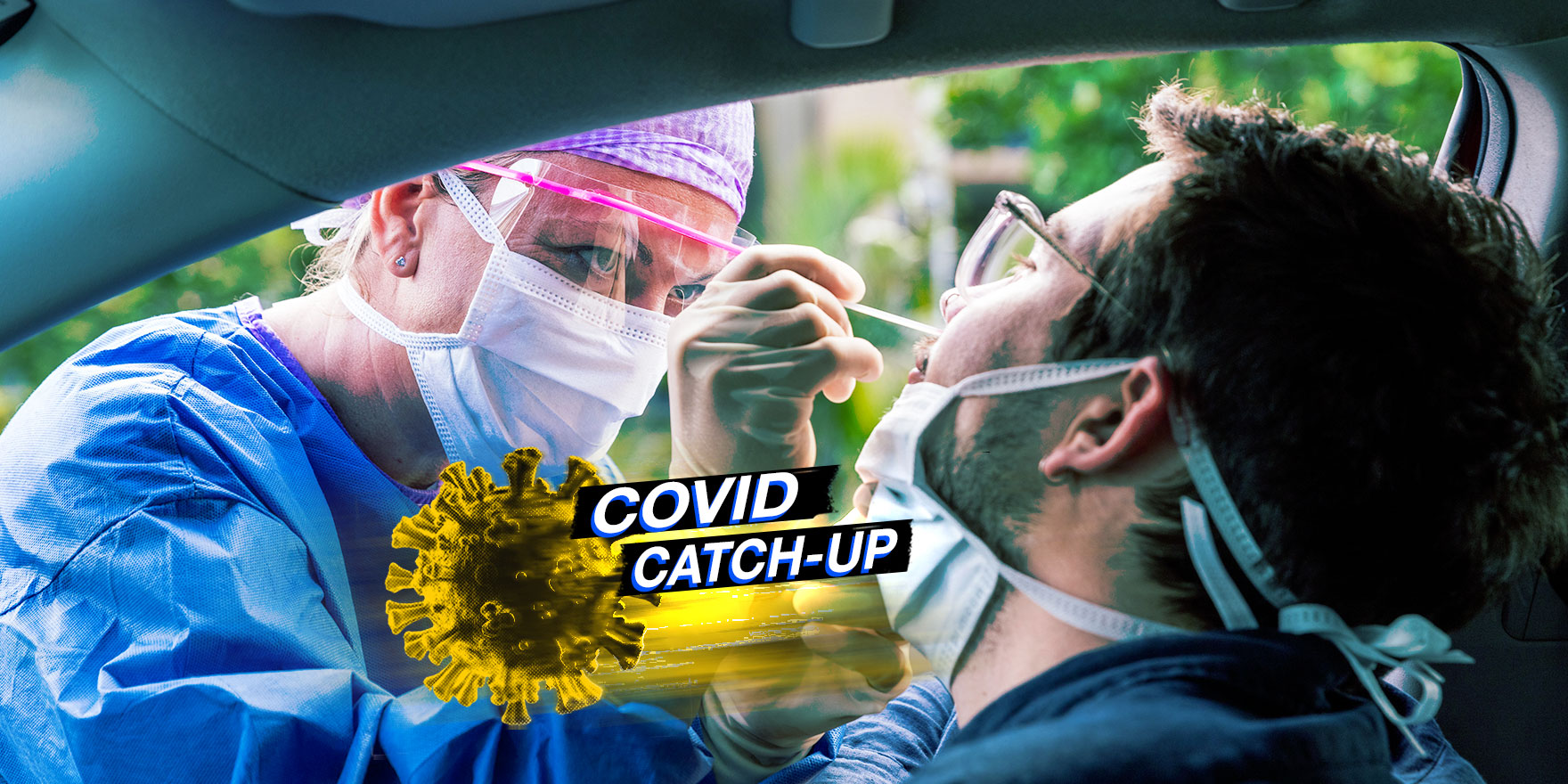 Welcome to The Medical Republic's Covid Catch-Up.
It's the latest covid-19 news in one convenient post. Email bianca@biancanogrady.com with tips, comments or suggestions.
---
1 November
---
People with infection-acquired immunity are five times more likely to be hospitalised with covid reinfection than are those with vaccine-acquired immunity, research suggests.
A study published in Morbidity and Mortality Weekly Report looked at more than 7300 patients hospitalised with covid-like illness, 1020 of whom were unvaccinated but had previously been infected with SARS-CoV-2 and 6300 of whom were fully vaccinated but had not previously been infected. In both groups, the prior covid infection or vaccination had occurred 90–179 days prior to their admission.
The study found that 5.1% of those who were fully vaccinated ended up being diagnosed with laboratory-confirmed SARS-CoV-2, compared with 6.7% of those who were unvaccinated but had previously been infected. After adjusting for a range of factors, the study found a five-fold higher rate of hospitalisation with covid among those previously infected compared to those who were vaccinated.
The authors noted that their findings were consistent with previous studies showing that vaccination is associated with high level of neutralising antibodies, but differed from an Israeli study suggesting that vaccination was not associated with greater protection than infection-acquired immunity.
However they pointed out that the Israeli study used any positive SARS-CoV-2 test results as the primary outcome, rather than hospitalisation, and also restricted the analysis to vaccinations at least six months prior to infection.
"Understanding infection-induced and vaccine-induced immunity over time is important, particularly for future studies to consider," they wrote, stressing that all people should be vaccinated – even those who had experienced a prior infection.
A booster dose of the Pfizer vaccine is associated with a 93% reduction in the risk of hospitalisation from the Delta variant, 92% reduction in the risk of severe disease and 81% reduction in the risk of death from covid compared to two vaccine doses only.
An observational cohort study published in the Lancet looked at outcomes in more than 728,000 individuals who received a booster dose of vaccine at least five months after their second dose of vaccine, who were demographically and clinically matched to individuals who did not receive a booster dose.
The study followed individuals for 7-55 days after the booster dose, and found the booster dose was associated with an 88% reduction in the rate of documented SARS-CoV-2 infection and 91% effective against symptomatic infection.
However the authors also noted that individuals who got a booster dose of vaccine were less likely to get tested for SARS-CoV-2 than those who didn't.
Meanwhile a second study from Israel, published in the New England Journal of Medicine, suggests vaccine immunity begins to wane within a few months of the second Pfizer vaccination.
Analysis of data from nearly 4.8 million people who were vaccinated with two doses of Pfizer vaccine showed a steady increase in infections among those double-vaccinated over time since their second vaccination.
Among those aged 60 years or older who were fully vaccinated in January of 2021, the rate of confirmed infections was 3.3 per 1000 during July 11 to 31 2021. But among those vaccinated in the second half of February 2021, the rate of confirmed infections was 2.2 per 1000, and among those vaccinated in the second half of March it was 1.7 confirmed infections per 1000. The pattern was similar in other age groups, and was also similar when the researchers looked at the rate of severe infection.
The Chinese Sinopharm vaccine and Indian Covaxin covid vaccines are both now recognised vaccines by the Therapeutic Goods Administration, which means individuals who have received these vaccines overseas are recognised as being vaccinated for entry to Australia.
These vaccines join Coronavac and Covishield as recognised vaccines, even though none are yet approved for use in Australia.
However one caveat for the Sinopharm vaccine is that it is only recognised for individuals aged under 60 years at the time of entry into Australia.
The US Food and Drug Administration has given the official nod to the Pfizer vaccine for use in 5-11 year olds, with the committee voting overwhelmingly to approve.
The FDA noted that evidence suggested the vaccine was just over 90% effective at preventing covid in this age group, and studies involving around 3100 children had so far shown no serious side effects.
Greater Melbourne is no longer a covid hotspot, which ends the Commonwealth support measures including access to the national PPE stockpile, support for telehealth consultations, assistance with contact tracing and asymptomatic testing in GP-led clinics.
Given that Victoria is still recording over 1000 new infections a day, you might be wondering what the rationale is behind ending the hotspot designation.
According to the federal department of health, a hotspot designation is considered unnecessary when case counts have decreased for at least two weeks, the effective reproductive number is below 1, there are no active cases in vulnerable populations or harder-to-reach groups such as those experiencing homelessness, and all cases are occurring in people already identified as close contacts and who are in quarantine during their infectious period.
It also requires that case numbers haven't increased despite an easing of restrictions, that there isn't a more transmissible variant on the loose, and community awareness and testing levels are still high.
Here are the latest covid infection numbers from around Australia to 9pm Sunday;
National – 170,458 with 1734 deaths
ACT – 1775 (7)
NSW – 75,278 (166)
NT – 225 (0)
QLD – 2089 (0)
SA – 918 (0)
TAS – 237 (0)
VIC – 88,824 (1036)
WA – 1112 (0)