1 April 2021
Fatigue, headache most common vaccine adverse events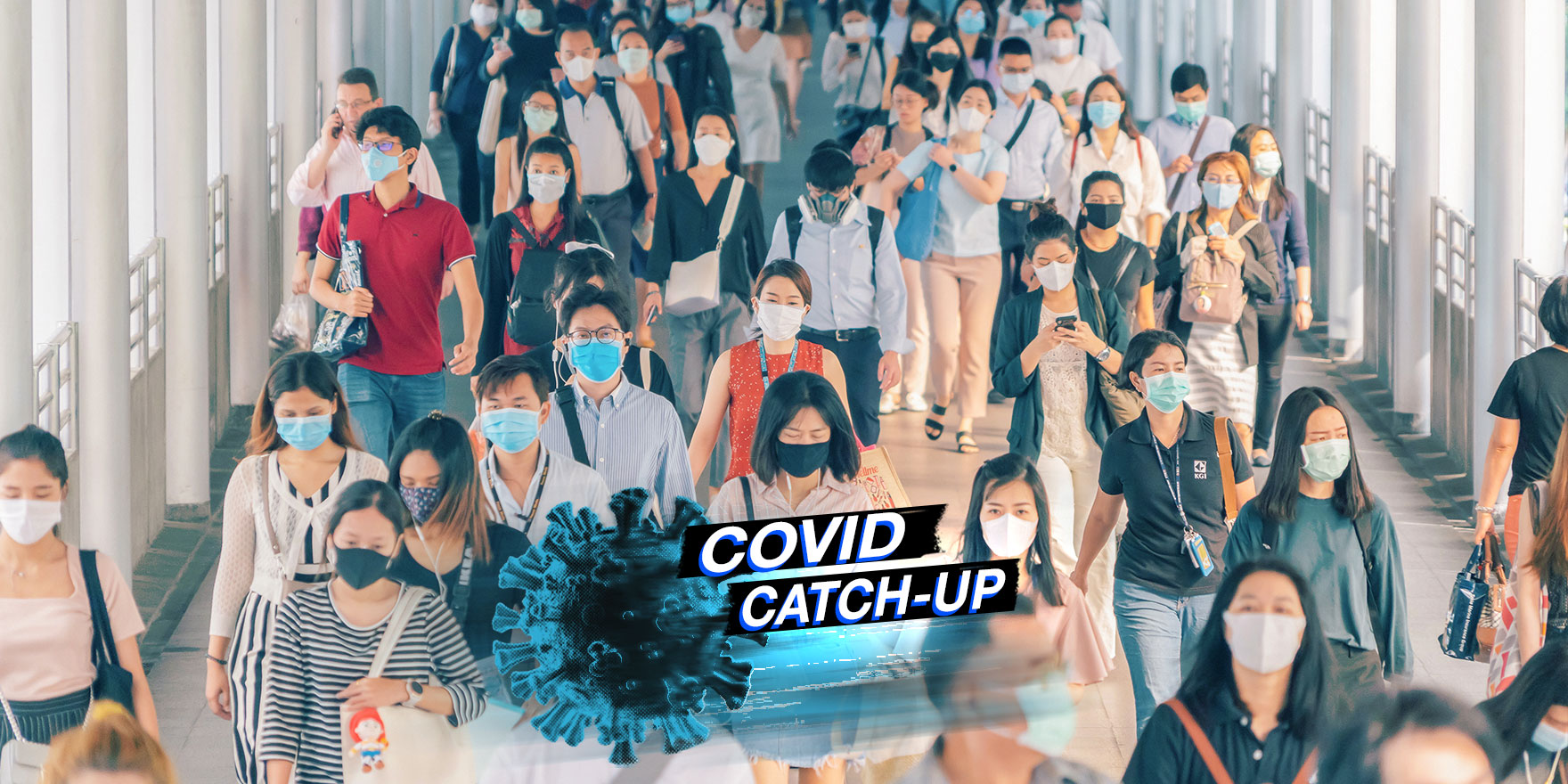 Welcome to The Medical Republic's COVID Catch-Up.
It's the day's COVID-19 news in one convenient post. Email bianca@biancanogrady.com with any tips, comments or feedback.
---
1 April
---
Injection site pain, fatigue, headache and muscle aches are the most common adverse events associated with COVID-19 vaccines in Australia, but up to one-quarter of those who reported an adverse event after their vaccination took time off work or other duties.
Of the 112,000 or so vaccine recipients who have responded to surveys of post-vaccination adverse events, just over half reported no adverse events at all from vaccination.
Around 48% reported at least one adverse events, and 1.2% reported an adverse event that led them to visit a doctor or emergency department.
For the first dose of the Pfizer/BioNTech vaccine, the most common adverse event was injection site pain, followed by fatigue and headache, and for the second dose it was fatigue, injection site pain then muscle aches.
For the first dose of the AstraZeneca/Oxford vaccine, fatigue, headache, muscle aches and injection site pain were the most common reported side effects.
The survey also found that one-quarter of respondents who reported any kind of adverse event after the AstraZeneca/Oxford vaccine, and 22% of those who experienced an adverse event after their second dose of the Pfizer/BioNTech vaccine, took some time – mostly less than one day – off work, study or other duties. This could have implications for GP practices in terms of managing staff vaccinations to avoid short-staffing.
TMR's Holly Payne reports: The process for ordering COVID-19 vaccines for GP clinics will change slightly, shifting to a fixed Monday to Friday ordering window.
First Assistant Secretary to the COVID-19 Primary Care Response, Dr Lucas de Toca, announced the change during the Department of Health's weekly update webinar for GPs.
"In the first few weeks of the rollout, the window of time that you could submit an order for the following week varied every week," Dr de Toca said.
"Because of the staggered nature of the process, it meant if you were a practice that commenced on week one, you had to order subsequently over a period of a week and a half for the following four."
There will now be a static ordering period opening on Mondays and closing on Fridays, where clinics can place their vaccine order for two weeks' time.
The Department of Health has also released additional guidance on how to minimise vaccine wastage, giving the green light for practices to use leftover doses to immunise lower-priority patients, should the situation arise.
Brisbane reopened at midday today, with the premier lifting the three-day COVID-19 restrictions after only one new case of infection was reported in the previous 24 hours.
Residents across the state are still required to wear masks in indoor public spaces and on public transport, and Queenslanders must carry a mask with them at all times.
Restrictions also remain on the number of household visitors – 30 per day, including residents – and for indoor venues and events.
However the outbreak has claimed the beloved Byron Bay Bluefest which has been cancelled just hours before the event was due to kick off.
NSW Health said in a statement that the decision was made because of concerns that the UK variant may still be present in the local area, after a local man recently acquired COVID-19 at a Byron Bay venue also visited by two infected travellers from Brisbane.
Two more high-risk venues – one in Lennox Head and one in Suffolk Park – have been added to the alert list, along with a large list of Byron Bay venues that have been added to the 'casual contact' alert list.
ACE inhibitors and angiotensin receptor blocker use may be associated with lower mortality among individuals with hypertension.
A systematic review and meta-analysis, published in JAMA Network Open, analysed the findings of 41 mostly observational and retrospective studies, involving more than 69,000 participants, comparing COVID-19 outcomes in those taking ACE inhibitors or ARBs or neither.
Overall, the analysis found no significant difference in mortality rates among those receiving or not receiving ACEI/ARB therapy. Among individuals with hypertension, ACEI/ARB treatment was associated with a 34% reduction in the odds of death from COVID-19, but among patients with multiple comorbidities, these treatments were associated with a 46% higher odds of death.
A separate pooled analysis of data from 17 studies found a 43% lower risk of death among patients treated with the antihypertensives.
Researchers also found a significantly lower risk of intensive care unit admission or the need for ventilation among the treatment group.
Here are the latest COVID-19 infection numbers from around Australia to 9pm Wednesday:
National – 29,304 with 909 deaths
ACT – 123 (0)
NSW – 5291 (3)
NT – 108 (0)
QLD – 1467 (3)
SA – 655 (0)
TAS – 234 (0)
VIC – 20,484 (0)
WA – 942 (4)