19 May 2021
Gym superspreader event infects nearly 100 in Hong Kong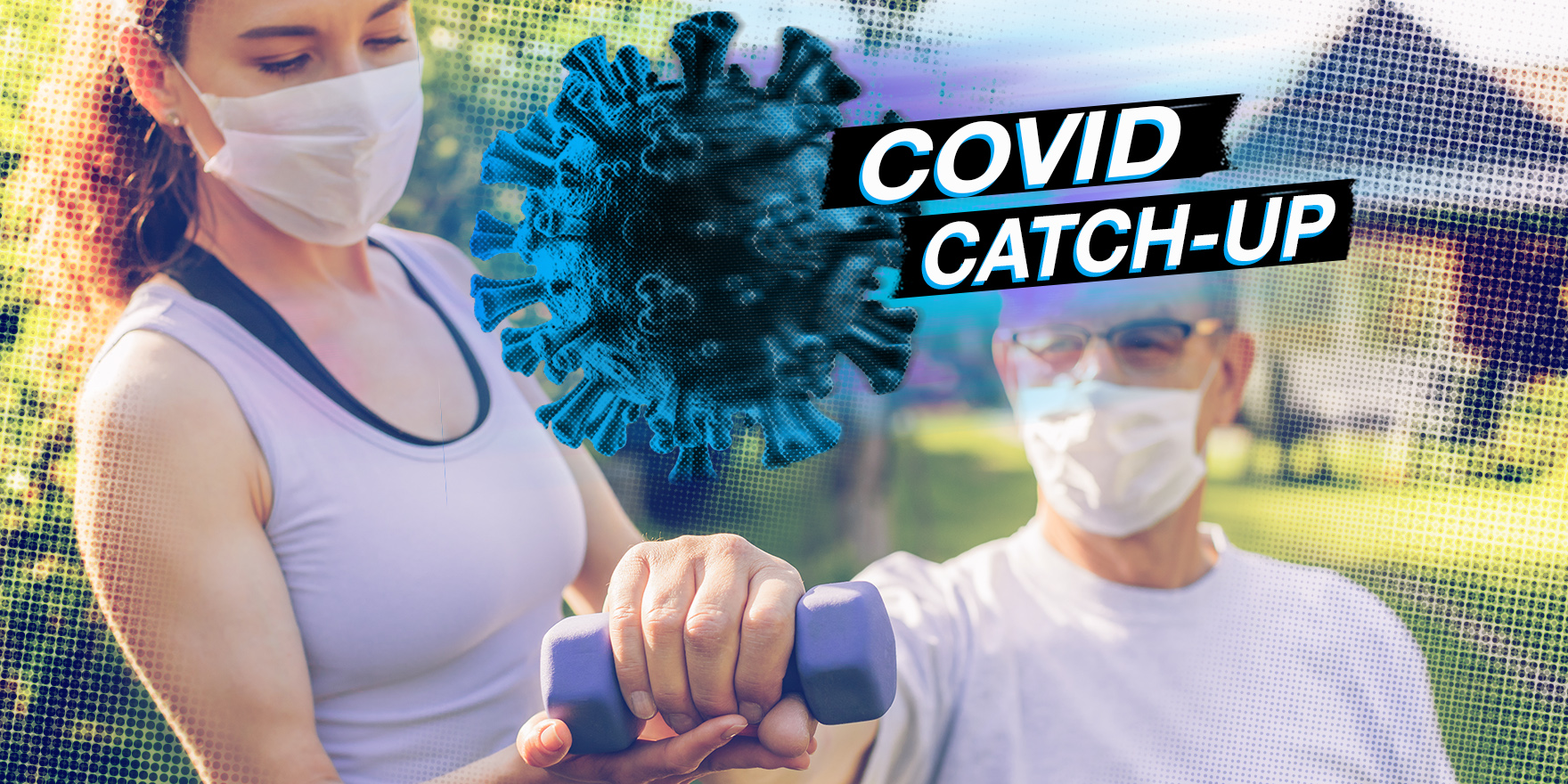 Welcome to The Medical Republic's COVID Catch-Up.
It's the day's covid-19 news in one convenient post. Email bianca@biancanogrady.com with any tips, comments or feedback.
---
19 May
---
A single infected trainer led to just over 100 cases of SARS-CoV-2 infection at a Hong Kong fitness centre in just over one week in March this year, according to a report in Emerging Infectious Diseases.
The asymptomatic 27-year-old man was diagnosed as part of a voluntary covid-19 screening program, shortly after he had taught seven days of small-group fitness training sessions at the centre.
The subsequent contact tracing and testing effort identified 101 positive cases – most of whom were customers, and most of whom were diagnosed within three days of the index case. There were also a further 53 cases diagnosed who were close contacts of the secondary cases but did not have direct contact with the fitness centre itself.
Nearly half of the secondary cases were asymptomatic, and all recovered without serious illness.
Since the superspreading event, Hong Kong authorities have revised infection control practices in fitness centres. Staff are now required to undergo covid-19 testing every two weeks and are prioritised for vaccination. Customers are also required to wear masks at all times, and health officials are also looking at changing recommendations for ventilation in fitness centres.
SARS-CoV-2 viral particles have been discovered in the erectile tissue of two men with covid-19, pointing to a possible effect of covid-19 on sexual function in men.
A paper published in the World Journal of Men's Health describes a study in four men undergoing surgery for severe erectile dysfunction; two of whom had previously been diagnosed with covid-19 and two who hadn't.
The two men with a history of covid-19 infection were found to have viral particles in the vicinity of the penile vascular endothelial cells. Analysis of the immunohistochemistry of the issue also found other markers of endothelial dysfunction.
"Vascular integrity is necessary for erectile function, and endothelial damage associated with COVID-19 is likely to affect the penile vascular flow, resulting in impaired erectile function," the authors wrote.
The latest wave of the pandemic looks to have peaked, as global new infections and deaths decline for the second week in a row.
The latest World Health Organisation figures show a 12% drop in new cases in the past week compared to the previous week, and a 5% drop in deaths. However that still translates into around 4.8 million new infections and 86,000 deaths, which are some of the highest figures recorded in the pandemic so far.
The small ray of hope for covid-stricken India is a 13% decrease in new cases in the past week, while the United States experienced a 21% decrease. Argentina and Colombia have both seen significant increases in new infections.
Here are the latest covid-19 infection numbers from around Australia to 9pm Tuesday:
National – 29,988 with 910 deaths
ACT – 124 (0)
NSW – 5563 (3)
NT – 170 (1)
QLD – 1591 (2)
SA – 746 (0)
TAS – 234 (0)
VIC – 20,545 (0)
WA – 1015 (0)