19 January 2021
L.A. suspends air quality rules to clear cremation backlog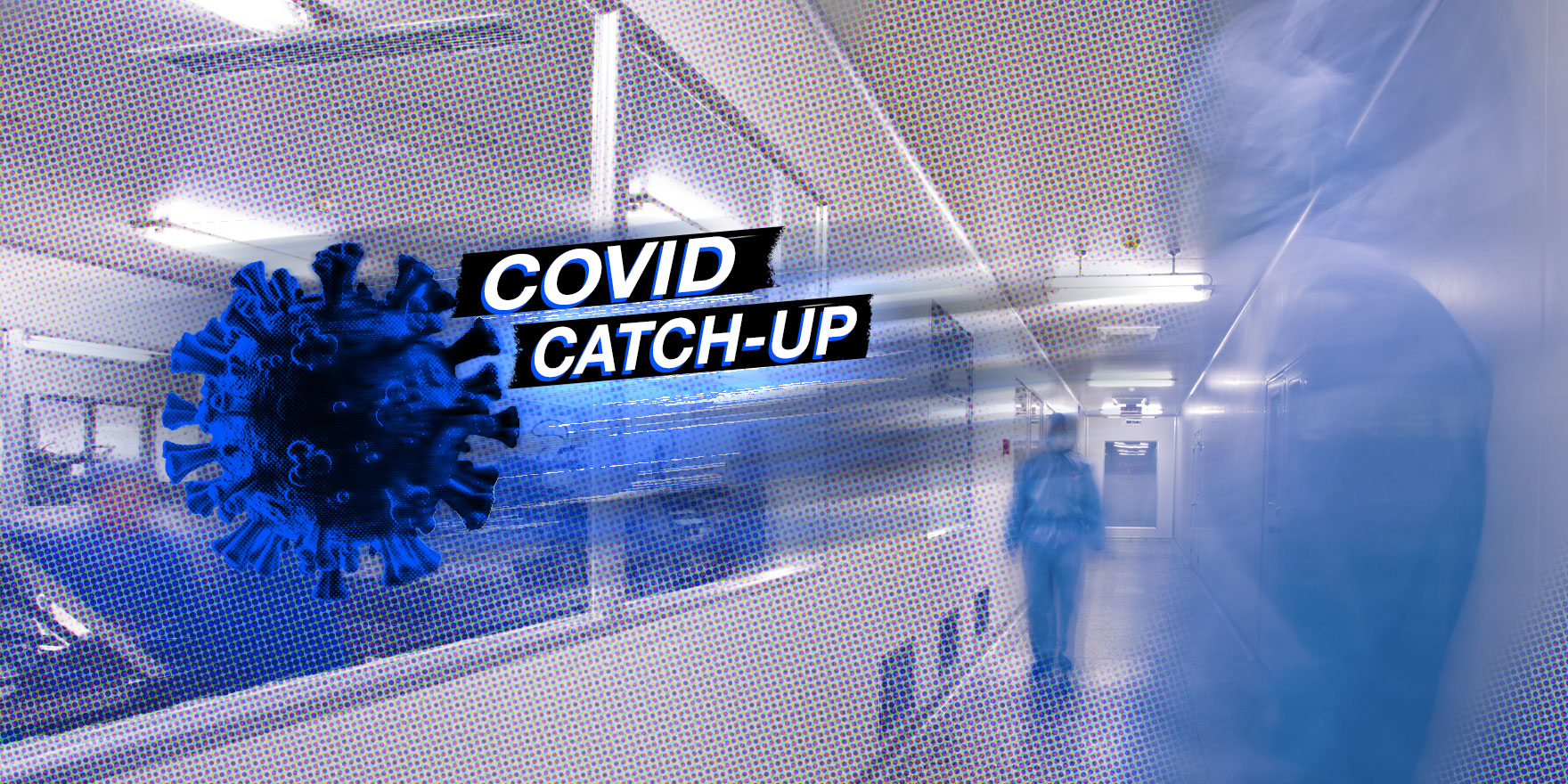 Welcome to The Medical Republic's COVID Catch-Up.
It's the day's COVID-19 news in one convenient post. Email bianca@biancanogrady.com with any tips, comments or feedback.
---
19 January
Los Angeles suspends air quality limits on crematoriums as COVID-19 deaths increase.
UK GPs asked to set aside usual business to focus on delivering COVID-19 vaccines.
Up to three-fold increase in myopia seen in young children during lockdown.
Traffic congestion decreased substantially around the world during lockdowns.
The latest confirmed COVID-19 infection numbers from around Australia
---
Another horrific entry in the 'There but for the grace of public health interventions goes Australia' list: the death rate from COVID-19 in Los Angeles is so high that local authorities have temporary suspended air quality regulations that limit the number of cremations that can take place.
The executive order acknowledges that the growing backlog of cremation cases poses a significant risk to public health, and suspends the permit conditions for crematoria.
Los Angeles county alone has had 13,848 deaths from COVID-19 since the pandemic began, with 108 reported just for Sunday 17 January, according to the Los Angeles Times.
GPs in the UK have been given permission to suspend their routine work to focus on delivering the COVID-19 vaccine, according to a report in the BMJ.
A letter sent by the National Health Service to GPs across England asked them to "Suspend any locally commissioned services, except where these are specifically in support of vaccination, or other COVID-related support to the local system", as well as deploying as many practice staff as possible to help with vaccinations.
COVID-19 lockdowns in China have been linked to a significantly higher incidence of myopia in children, according to a study published in JAMA Ophthalmology.
A prospective cross-sectional study that began in 2015 had been conducting school-based photoscreenings of children aged 6-13 across 10 primary schools in China. Analysis of data from more than 123,000 screenings revealed a 'substantial myopic shift' among children aged 6-8 years during 2020 compared to the previous five years, representing a 1.4 to 3-fold increase in prevalence.
The study's authors suggested the shift may have been the result of home confinement. They noted that while older children were likely to have had more intensive home-schooling during lockdown, 6-8 years of age was an important period for development of myopia and also for myopia control.
"Younger children's refractive status may be more sensitive to environmental changes than older children, given the younger individuals are in an important period for the development of myopia," they wrote.
Navigation app TomTom's annual traffic index report reveals a major drop in traffic congestion around the world during the first major peak of the COVID-19 pandemic.
The report, which has analysed traffic congestion in 416 cities over the past 10 years, showed that in 2020, congestion decreased in all but 13 cities compared to levels in 2019.
The greatest decreases were seen in April, with some cities experiencing more than 50% reductions in traffic congestion compared to the same day in the previous year.
That month, New York and New Delhi experienced 50% reductions every day, while Sydney had less than half the usual traffic on 20 days.
The analysis also revealed the mass movement of people out of cities in the days immediately before lockdowns were implemented. Paris experienced record-breaking traffic jams, with congestion more than 142% greater than on the same day in 2019.
Even since lockdowns have lifted, traffic congestion has remained substantially lower than in 2019 as many more people work from home, the report said.
Here are the latest confirmed COVID-19 infection numbers from around Australia to 9pm Monday:
National – 28,721, with 909 deaths
ACT – 118 (0)
NSW – 5074 (8)
NT – 93 (0)
QLD – 1294 (1)
SA – 593 (0)
TAS – 234 (0)
VIC – 20,428 (4)
WA – 887 (0)