19 April 2021
CVT risk six times higher after COVID-19 than influenza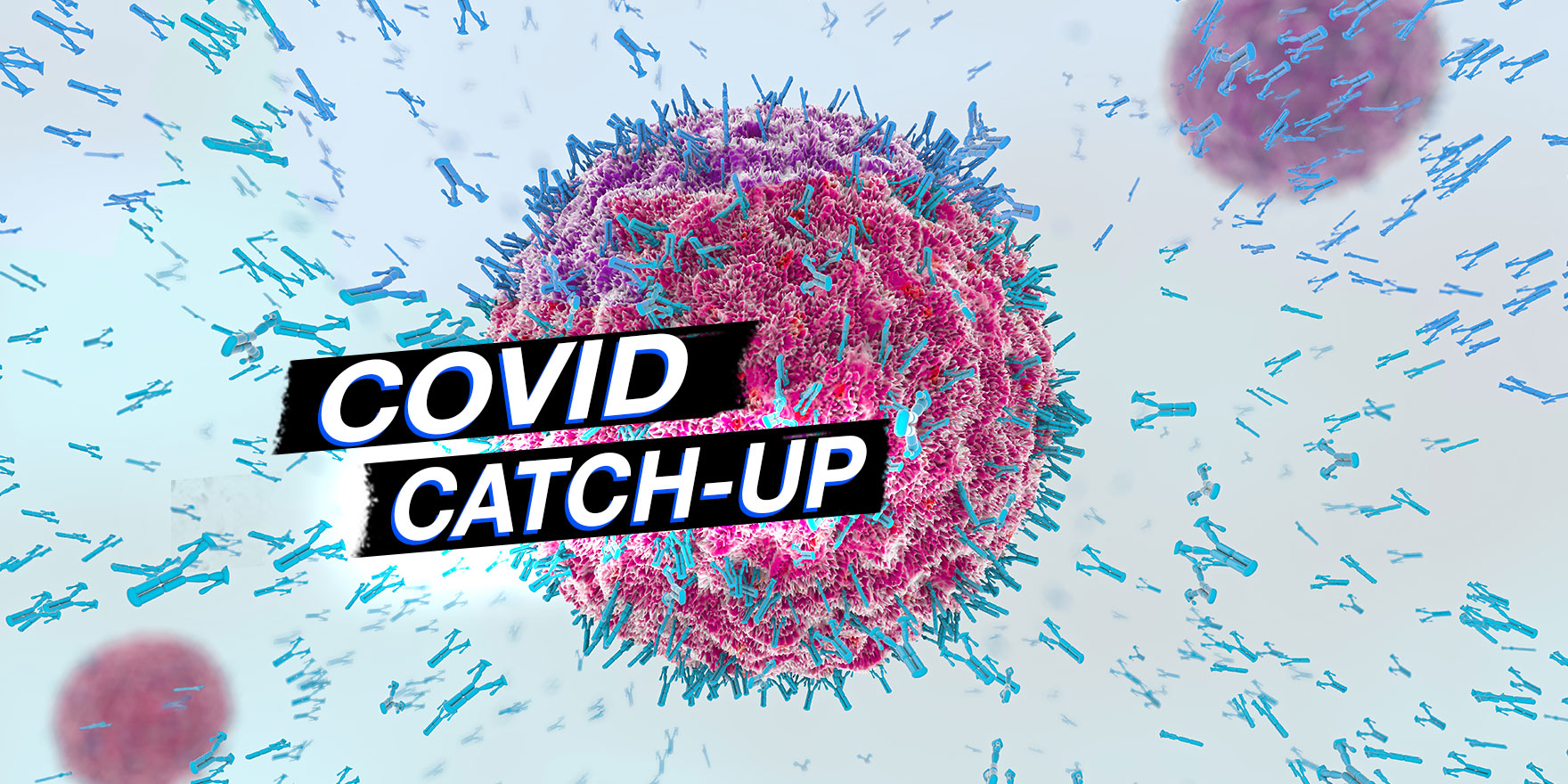 Welcome to The Medical Republic's COVID Catch-Up.
It's the day's COVID-19 news in one convenient post. Email bianca@biancanogrady.com with any tips, comments or feedback.
---
19 April
---
The risk of cerebral venous thrombosis is six times higher in the two weeks after a diagnosis of COVID-19 than it is after receiving a dose of mRNA COVID-19 vaccine (which doesn't include the AstraZeneca vaccine) or getting influenza, research suggests.
A non-peer-reviewed study, published on the preprint site OSF, used electronic health record data for more 513,000 people with a diagnosis of COVID-19, 172,000 with a diagnosis of influenza, and 489,000 who had received a dose of either the Pfizer/BioNTech or Moderna mRNA vaccines.
The study's authors found the absolute risk of cerebral venous thrombosis after a COVID-19 diagnosis was 39.0 per million people, while among those with influenza it was 0 per million and among those who received a dose of the mRNA vaccine it was 4.1 per million.
After adjusting for risk factors, the relative risk was six times higher after COVID-19 than after influenza or vaccination.
Researchers also compared the incidence of portal vein thrombosis, and found it was more than four times higher among those diagnosed with COVID-19 than among those diagnosed with influenza, and more than nine times higher than among those who received the mRNA vaccines.
The authors noted that they did not include data for the AstraZeneca vaccine because no patient in the study network had received that vaccine, and that the data could not be extrapolated beyond the mRNA vaccines.
Just over half of all adults in the United States have received at least one dose of a COVID-19 vaccine, and nearly one third are fully vaccinated, AP reports.
That's a staggering 130 million people who have been vaccinated, but the distribution across the US is far from equal. Democratic-voting states such as New Hampshire, New Mexico, Connecticut, Massachusetts and Maine have the highest vaccination levels, while Republic-leaning states such as Louisiana, Alabama, Mississippi and Tennessee have the lowest – just over 40% of Tennessee residents have received one dose of a COVID-19 vaccine.
Meanwhile, the Himalayan nation of Bhutan has managed to vaccinate 93% of its adult population in just 16 days – admittedly its population of around 800,000 people makes that task a bit easier than elsewhere.
Here are the latest COVID-19 infection numbers from around Australia to 9pm Sunday:
National – 29,519 with 910 deaths
ACT – 123 (0)
NSW – 5376 (6)
NT – 119 (0)
QLD – 1518 (2)
SA – 682 (0)
TAS – 234 (0)
VIC – 20,494 (0)
WA – 973 (6)