18 November 2021
Masks give biggest public health bang for buck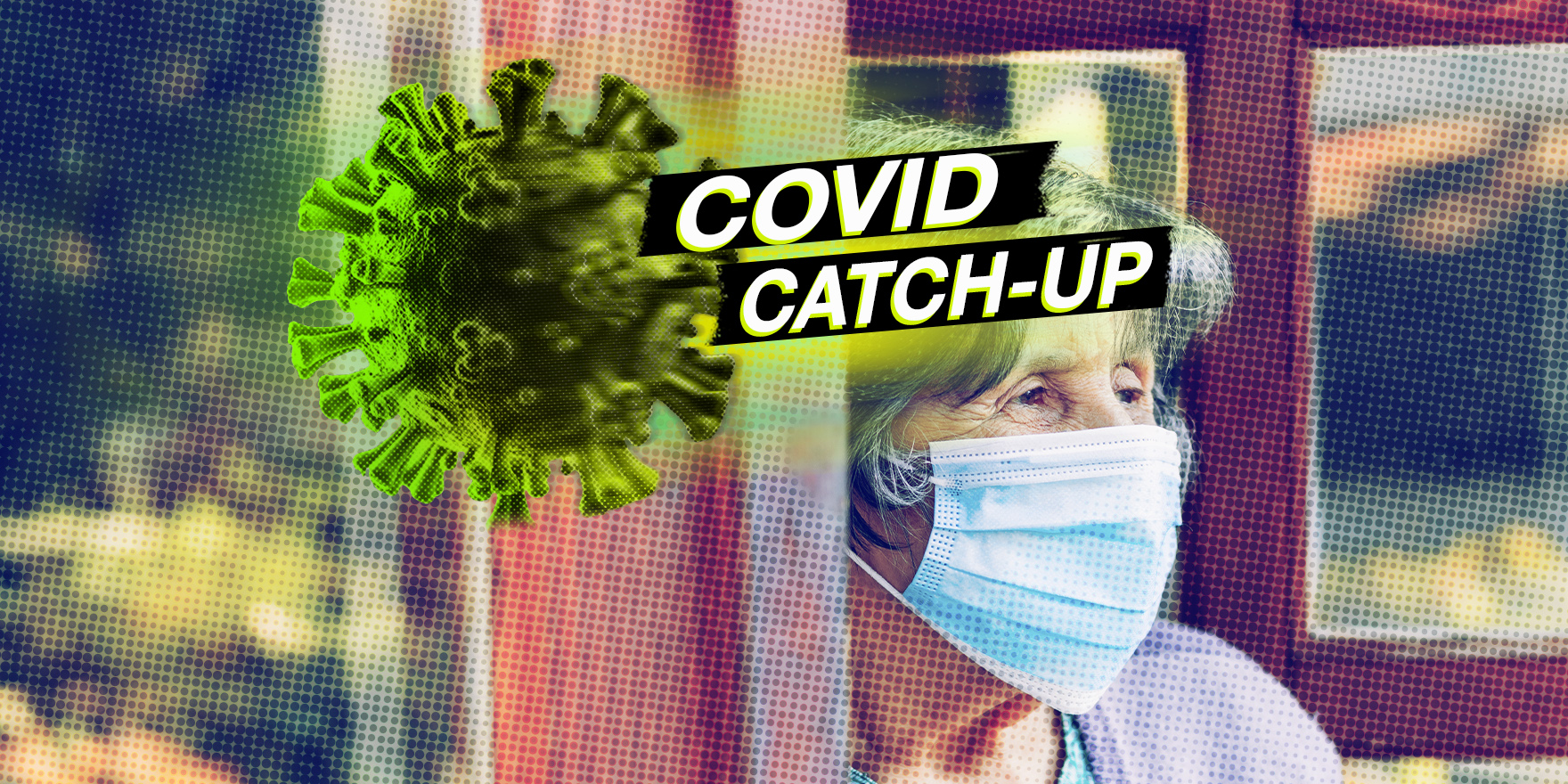 Welcome to The Medical Republic's Covid Catch-Up.
It's the latest covid-19 news in one convenient post. Email bianca@biancanogrady.com with tips, comments or suggestions.
---
18 November
---
Mask-wearing is the single most effective non-pharmaceutical measure to reduce the incidence of covid, according to a systematic review and meta-analysis of 72 studies published in the BMJ.
The studies all evaluated the effects of non-pharmaceutical public health measures on covid incidence. A pooled analysis of six studies that looked at the impact of mask-wearing – involving more than 389,000 people – suggested a 53% reduction in the incidence of covid, although the authors said there was a moderate to critical risk of bias across the studies.
A study looking at the incidence of covid across 200 countries showed those with mandatory mask-wearing had a 45.7% lower rate of covid deaths. Similarly, a study in the US found a 29% reduction in covid transmission among states where mask wearing was mandatory compared to those without mask mandates.
Analysis of five studies with nearly 109,000 participants suggested that physical distancing was associated with a 25% reduction in covid incidence. Four studies looked at the effect of stay-at-home or isolation measures, all of which found reductions in covid transmission and substantially lower odds of hitting a reproduction number above 1.
Other measures such as introducing quarantine, business closures, lockdowns were all associated with reduced incidence of covid, but the findings on the effect of school closures were mixed.
Meanwhile, face-masks may be voluntary outside covid hotspots in Australia, but the Australian Health Protection Principal Committee wants people to consider wearing them as much as possible in indoor public spaces and on public transport.
In a statement, AHPPC said that there was now "substantial" evidence from around the world that community use of face masks reduced the number of covid cases and therefore hospitalisations and deaths.
Noting that many people with covid have mild or no symptoms but can still be infectious, the committee said face masks reduce the risk of transmitting the virus to others, and contracting it.
It looks like SARS-CoV-2 might be coming back around for another swing at humanity, with the latest WHO data showing a fourth consecutive week of increasing new infections globally.
Infections are up 6% this week compared to the previous, driven by a surge in new infections in Europe and the United States. Germany experienced a staggering 50% increase in new infections over the past week, and recorded more than 53,000 new cases on Tuesday 16 alone.
The NT government is closely watching the Robinson River region over concerns that the covid outbreak in Katherine may have spread to the area.
Both regions are now listed as covid hotspots as the cluster grows to 19 cases in just three days. Both Katherine and Robinson River have been in lockdown since Monday 15 November, including a mask mandate. Federal health minister Greg Hunt has also imposed lockout laws that prevent anyone from leaving or entering Robinson River.
Vaccination coverage among the over 70s in Australia is now so close to 100% that the federal government isn't bothering with the details. More than 99% of this age group have now had at least one dose of vaccine, and 95.26% have had two doses.
The over-50s are also now over 90% coverage with two doses: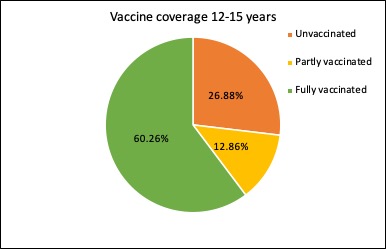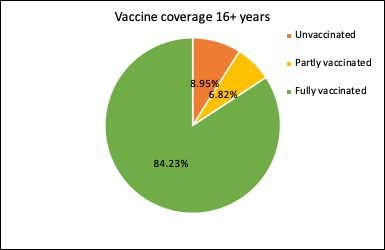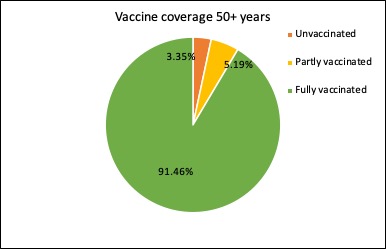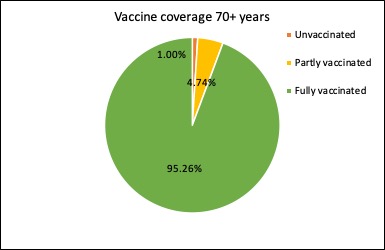 Here are the latest covid infection numbers from around Australia to 9pm Wednesday:
National – 192,840 with 1907 deaths
ACT – 1971 (6)
NSW – 78,994 (231)
NT – 245 (10)
QLD – 2110 (1)
SA – 921 (0)
TAS – 238 (0)
VIC – 107,245 (996)
WA – 1116 (0)