18 January 2021
Norway 'not very concerned' at deaths in frail elderly vaccine recipients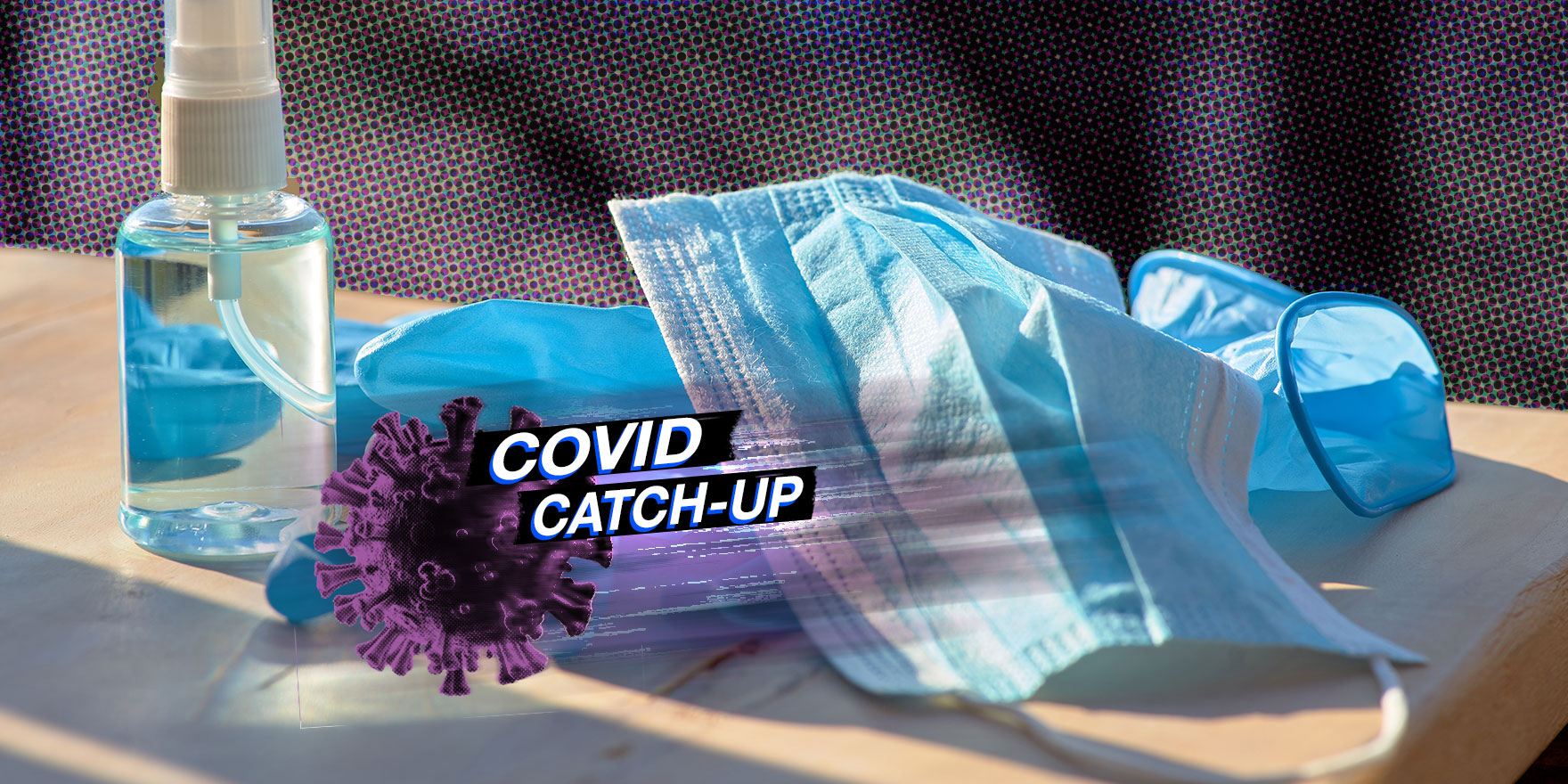 Welcome back to The Medical Republic's COVID Catch-Up.
It would have been a nice gift from 2020 if the festive holiday season had been blissfully without incident, development, surge or insurrections.
*sigh*
Oh well. Onwards and upwards. Thanks for joining me again on the COVID-19 blog for 2021, and as always, if you have questions, comments or suggestions, please email me at bianca@biancanogrady.com.
---
18 January
Norway reports 30 deaths in elderly after receiving COVID-19 vaccine.
AHPPC recommends masks on all domestic and international flights.
GPs in respiratory clinics and aged care first in line for COVID-19 vaccine.
Low rates of myocarditis found in student athletes with mild or asymptomatic COVID-19.
Latest confirmed COVID-19 infection rates from around Australia.
---
Norway has reported 30 deaths among 40,000 elderly individuals who had received the Pfizer/BioNTech vaccine, but it's not yet clear whether the deaths were linked to the vaccine.
The Therapeutic Goods Administration, which is working closely with the European Medicines Agency, said in a statement that the deaths were associated with known vaccine side-effects such as fever, nausea and diarrhoea but occurred in very frail individuals. The organisation also noted that around 400 people die each week in nursing homes across Norway.
Former Chief Medical Officer Brendan Murphy told the ABC he was not overly concerned about the reports, while medical director of the Norwegian Medicines Agency, Steinar Madsen, said the country was continuing with its rollout of the vaccine and was "not very concerned".
In case you missed it, the Australian Health Protection Principal Committee has recommended that masks be compulsory on domestic flights within Australia, on international flights into and out of the country, and in airport indoor areas.
The committee, which is made up of state and territory Chief Health Officers and chaired by the Chief Medical Officer, also recommended that all travellers to Australia must test negative for COVID-19 on RT-PCR within 72 hours prior to departure, and provide proof of this.
GPs working in respiratory clinics or high-risk COVID-19 environments will be first in line to receive the COVID-19 vaccine, along with aged care staff and residents, and quarantine and border staff, according to a recent update from the RACGP.
All other healthcare workers are second on the list of priority populations, alongside adults aged 70 years or over, Aboriginal and Torres Strait Island Australians, younger adults with underlying health conditions, and critical workers including police, fire and emergency services.
A study of student athletes who experienced mild or asymptomatic COVID-19 has found a very low prevalence of myocarditis on cardiac MRI.
According to the report in JAMA Cardiology, COVID-19-associated myocarditis has been reported, and the condition is also a known cause of sudden cardiac death in athletes. A recent case series found 15% of 26 athletes recovering from COVID-19 had MRI evidence of myocarditis.
This retrospective study of the MRI results of 145 competitive athletes who had recovered from COVID-19 – most with mild to moderate symptoms – found only two patients (1.4%) met the criteria for myocarditis.
"The overall positive yield for MRI evidence of myocarditis was low, raising doubt regarding its utility to evaluate athletes without a clinical presentation or abnormal ancillary tests to support the diagnosis of myocarditis," the authors wrote.
A staff member at Sydney's Concord Hospital has tested positive, and worked three shifts while infectious, albeit while masked and without significant patient contact. A confirmed case also visited Wentworthville Medical and Dental Clinic on Friday 15 January while infectious, and there are also alerts for public transport routes in Auburn and Warwick Farm.
Meanwhile, Victoria has had its eleventh consecutive day with no local transmission. All seven new cases reported yesterday are either in returned travellers, airline staff or travellers linked to the Australian Open, all of whom are in hotel quarantine.
Here are the latest confirmed COVID-19 infection numbers from around Australia to 9pm Sunday:
National – 28,708, with 909 deaths
ACT – 118 (0)
NSW – 5066 (9)
NT – 93 (0)
QLD – 1293 (2)
SA – 593 (0)
TAS – 234 (0)
VIC – 20,424 (7)
WA – 887 (1)