18 February 2021
No benefit from high-dose vit D in hospitalised patients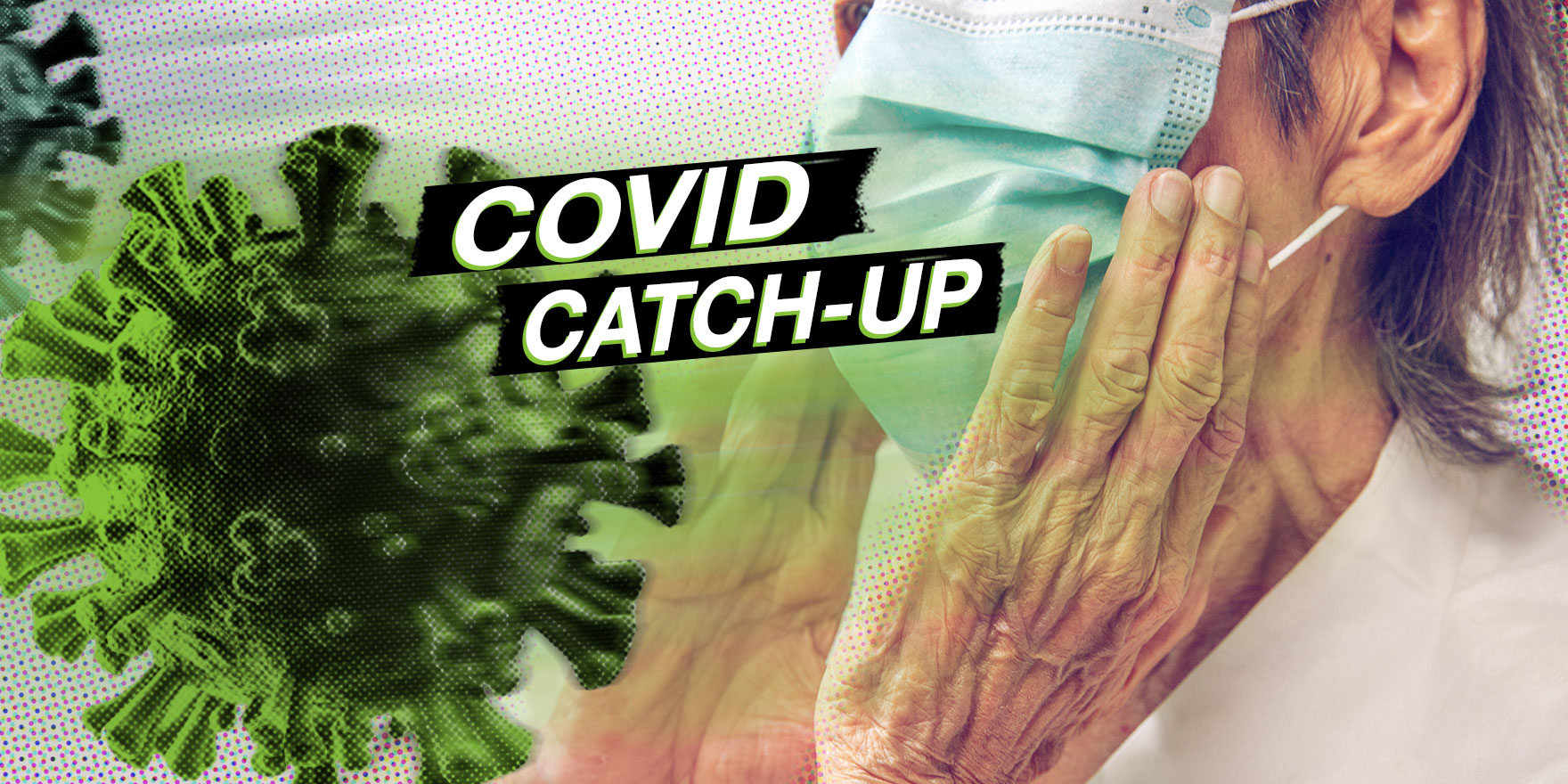 Welcome to The Medical Republic's COVID Catch-Up.
It's the day's COVID-19 news in one convenient post. Email bianca@biancanogrady.com with any tips, comments or feedback.
---
18 February
---
A single high-dose shot of vitamin D3 does not appear to get COVID-19 patients out of hospital any quicker, according to a randomised, placebo-controlled trial.
The study, published in JAMA, randomised 240 adults hospitalised with moderate to severe COVID-19 to receive either a single oral dose of 200,000 IU of vitamin D3 or placebo.
Researchers saw no significant difference between the two groups in duration of hospital stay, or in in-hospital mortality, risk of admission to intensive care, or risk of mechanical ventilation.
An accompanying editorial pointed out that the study excluded patients already on mechanical ventilation or in intensive care – and therefore with more severe disease – and was underpowered. However the editorial's authors said the findings did not support routine administration of vitamin D to individuals hospitalised with moderate to severe illness.
A British journalist was mistakenly prioritised for COVID-19 vaccination after an entry error recorded his height as 6.2 centimetres – not 6.2 feet – and calculated his BMI as 28,000, putting him squarely (or should that be roundly?) in the high-risk category.
As he amusingly reports in the Liverpool Echo, Liam Thorp "got in touch with the local Clinical Commissioning Group, like the diligent, tiny, morbidly obese journalist that I am."
Facebook has spectacularly escalated its disagreement with the Australian government over paying for news content on its site, and has shut out not just Australian news agencies, but also a heap of vital science and health organisations such as the Bureau of Meteorology, the Peter Doherty Institute and several state health departments.
The move that has been widely condemned by just about everyone except Facebook (not that you'd know, because Facebook's news site ban also affected Facebook's own Facebook page).
The AMA called it "irresponsible corporate bullying during a global pandemic", the Australian Academy of Science said it was "irresponsible and dangerous", and news outlets have spent the day trying to work out how to get around the ban.
Many have pointed out the danger in reducing Australians' access to local information sources just days before the rollout of the COVID-19 vaccine program begins. Meanwhile, misinformation continues to thrive: MP Craig Kelly's COVID-19 posts are still active.
Breathtaking hypocrisy from Facebook – censor anti-vax content 'for public health' at the same time as restricting user's access to local news at the start of a vaccine rollout, when it's needed the most. #FacebookAustralia

— Julie Leask (@JulieLeask) February 17, 2021
Hong Kong schools reopening in October and November last year have reported an unexpectedly high number of ordinary upper respiratory tract infections among children, with researchers suggesting this may be a result of reduced exposure during lockdowns.
A paper published in Emerging Infectious Diseases reported that reports of outbreaks of colds in kindergartens, childcare centres, nursery schools and primary schools began to increase rapidly from the last week of October.
From that time until all schools were dismissed on November 14, 482 outbreaks were reported, with 81 involving 20 or more cases – which was the same number as was reported over the entirety of 2017-2019 for colds and influenza.
No cases of COVID-19 were detected, but the outbreaks did lead to the unusual measure of schools being closed.
"In this particular circumstance, one rationale for dismissing students was to spare the public health laboratory resources needed to test the many samples from school outbreaks for SARS-CoV-2, despite the very low risk of in-school transmission," the authors wrote.
The authors noted that during COVID-19 lockdowns, around three-quarters of school-aged children would have had no contact with anyone outside their own households, and overall rates of consultations for respiratory viruses were very low.
"However, population susceptibility to rhinoviruses and other respiratory viruses, including influenza viruses, might have been increasing over time because persons were likely less exposed to the viruses when intense social distancing measures, including school dismissals, were implemented in response to the COVID-19 pandemic," they wrote.
There have been no new cases of community transmission of COVID-19 Australia in the past 24 hours, and the four new cases in New South Wales are all returned travellers in quarantine.
Here are the latest confirmed COVID-19 infection numbers from around Australia to 9pm Wednesday:
National – 28,911 with 909 deaths
ACT – 118 (0)
NSW – 5143 (4)
NT – 103 (0)
QLD – 1320 (0)
SA – 608 (1)
TAS – 234 (0)
VIC – 20,475 (0)
WA – 910 (0)