17 March 2022
Pfizer pushes for fourth dose approval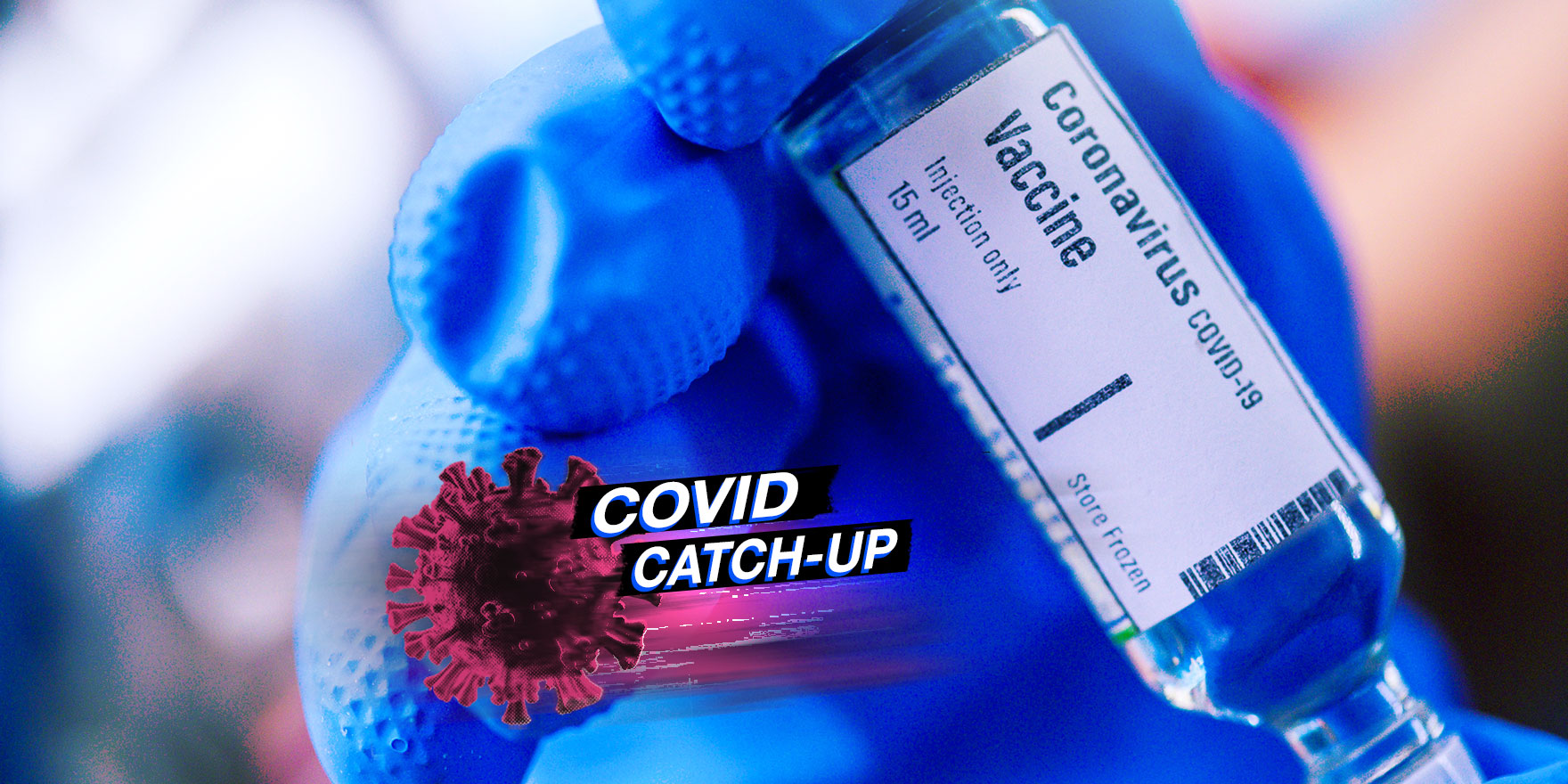 And sotrovimab reduces death and hospitalisation by 80% in patients at risk of severe disease.
---
Welcome to The Medical Republic's Covid Catch-Up.
It's the latest covid-19 news in one convenient post. Email bianca@biancanogrady.com with tips, comments or suggestions.
---
17 March
---
Pfizer is pushing for emergency authorisation in the US for a second booster dose in older adults, citing data from Israel suggesting significant reductions in the risk of symptomatic infection and severe disease.
The company has submitted an application to the US Food and Drug Administration for emergency use authorisation for an additional booster dose in those aged 65 or older. The application was based on two real-world studies from Israel, which has been administering fourth doses of vaccine to over-60s.
The first study in healthcare workers – with the average age in their 50s – didn't show a clear reduction in the risk of infection associated with a fourth dose. Researchers did see a restoration of antibody levels to those seen after the third booster, but noted that the fourth dose didn't significantly reduce viral loads so those who experienced breakthrough infections would have been infectious.
However, the second study found the rate of confirmed infection with Omicron was twice as high and the rate of severe disease was four times higher among those who had received three doses compared to those who had received four doses of vaccine.
Early treatment with the monoclonal antibody sotrovimab is associated with a nearly 80% reduction in hospitalisation or death among people with mild or moderate covid but risk factors for more severe disease.
Writing in JAMA, researchers report the outcomes of a placebo-controlled trial in just over 1000 patients with symptomatic mild to moderate covid across five countries who were randomised either to a single intravenous dose of sotrovimab or placebo.
At day 29 after treatment, there was a 79% reduction in the risk of hospitalisation for at least 24 hours or death from any cause among those who received sotrovimab compared to the placebo group. The treatment group also showed a 74% lower risk of progressing to severe or critical covid, and none required ventilation.
The rate of hospitalisation with Omicron among children was five times higher than the rate of hospitalisation with Delta, even though the presentations themselves were no more severe, new CDC data shows.
According to a paper in Morbidity and Mortality Weekly Report, the peak of Omicron infections in the US saw 14.5 children per 100,000 hospitalised with covid, compared to just under three per 100,000 during the Delta peak. Hospitalisation rates were even higher among babies aged under six months.
Those who were hospitalised with Omicron spent less time in hospital than those with Delta, and a smaller percentage – 21% versus 27% – were admitted to intensive care.
The study also found that 63% of the children and infants hospitalised with Omicron had no underlying medical conditions.
Nearly half of Australian households have had someone in the house undergo a test for covid during January and February this year, and 17% of those tested positive, according to new data from the Australian Bureau of Statistics.
A survey of around 2300 Australians between 9 and 18 February found 18% of households had had at least one household member with covid-like symptoms, and 47% of households had at least one person undergo covid testing in the prior four weeks. Among those households tested, 17% had someone subsequently test positive for covid. That equates to about 8% of Australian households having a covid case within that month.
The research also suggested Australians were being more cautious about covid in February 2022 than they were in June 2021, with 98% reporting they wore a face-mask in the previous four weeks compared to 44% in June 2021. They were also more likely to wash their hands more regularly or use hand-sanitiser, and more likely to keep their distance from others.
But they were also more active, with more people going shopping, visiting a public park or recreation area, visiting bars or restaurants, or going to the gym than in June 2021.
The Pfizer booster dose (the third, not fourth shot) brings the level of protection against hospitalisation and death from Omicron infection above 90%, even as its efficacy against symptomatic infection peaks at around 44% and rapidly declines.
A non-peer-reviewed preprint study, published on MedRxiv, presents population-based data from Qatar during the Omicron wave – both BA.1 and BA.2.
This suggests that the vaccine's effectiveness in preventing symptomatic BA.1 infection reaches a peak of around 46% in the three months after a second dose, then declines to around 10%, rebounds to nearly 60% in the month after the booster dose, then declines to around 40% at two months.
Against BA.2, the vaccine's effectiveness against symptomatic infection goes from nearly 52% in the three months after the second dose, drops to around 10% after that, rebounds to around 44% in the month after a booster, then declines to around 40%.
However, the level of protection against severe disease or death from either subvariant of Omicron was around 70%-80% at any time after two doses, and increased to greater than 90% after a booster dose.
"These findings suggest the need to consider rapid implementation of booster vaccination campaigns coincident with the emergence of a new wave or variant, at least to those most vulnerable to covid-19 hospitalisation and death," the authors wrote.
Floating pathogen palaces, I mean cruise ships, are back on the travelling menu from 17 April, as the federal government announces it will not extend the cruise ship ban that has been in place since the start of the pandemic.
All passengers will need to be double-vaccinated, and there will be "enhanced" identification and reporting of covid on board, which presumably means something better than was done with the passengers of the Ruby Princess.
Just when we thought we were going to cop a brief break from the covid rollercoaster, it has kicked off again, with WHO reporting an 8% increase in new infections globally in the past week, ending a six-week-long decline in cases.
Case numbers have increased significantly in countries including Vietnam, South Korea, Germany, the Netherlands and France.
The good news is deaths continue to decline, although the official global cost of covid has now topped six million people.
Covid claimed 140 lives in Australia over the past week.