16 May 2022
Symptoms persist two years after hospitalisation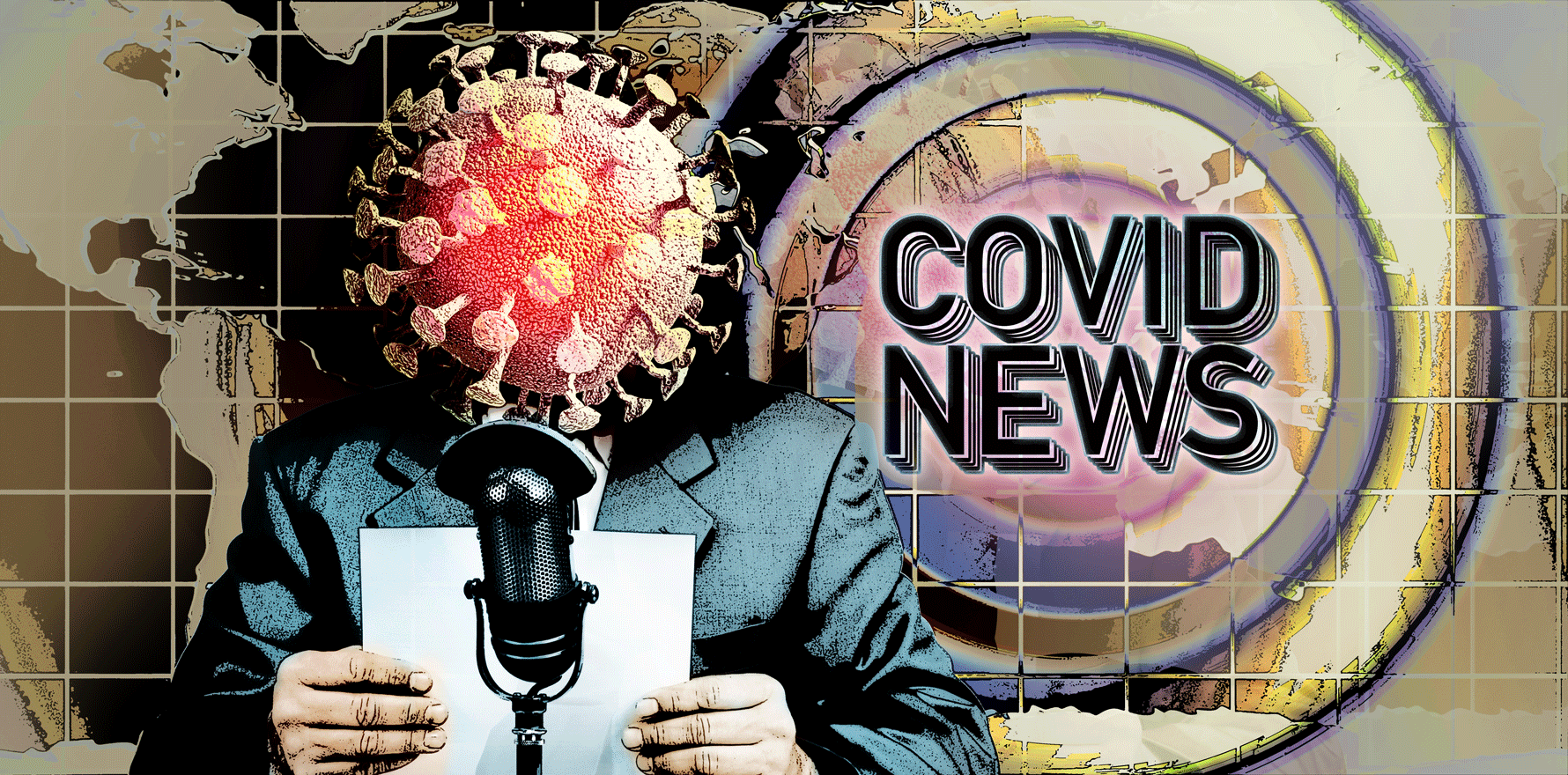 And Omicron can stay viable on smooth surfaces for a week.
---
Your weekly pandemic wrap from Australia and around the world.
---
16 May
---
More than half of people hospitalised with covid in the first wave of the pandemic are still experiencing at least one symptom two years later, a study has found.
Writing in The Lancet Respiratory Medicine, researchers present the findings of a longitudinal cohort study involving more than 1000 people who survived hospitalisation with covid between January and May 2020 in Wuhan.
At two years after infection, 55% still had at least one ongoing covid symptom, with fatigue, muscle weakness and sleep difficulties?being the most commonly reported symptoms. Nearly 15% also reported breathlessness at two years and 12% still had anxiety or depression symptoms. More than one in 10 of those with ongoing symptoms had still not returned to their original work two years after infection.
The study found those with long covid had a nearly three-fold higher risk of an outpatient visit after discharge, and a 64% higher risk of rehospitalisation.
Women, those who had experienced more severe disease, those treated with corticosteroids, and older individuals all showed an increased risk of long covid.
While the airborne spread of SARS-CoV-2 is no longer in question, a study has found that the Omicron variant can survive up to seven days on smooth surfaces such as glass.
A research letter published in Emerging Infectious Diseases reported the outcomes of a study comparing the survival of the Omicron variant of SARS-CoV-2 on a range of surfaces with that of the original SARS-CoV-2.
Researchers were able to recover infectious Omicron from a glass surface seven days after incubating it with a droplet of the virus, while the original strain only survived to four days. The Omicron variant also lasted more than 30 minutes on tissue paper, while the original strain did not.
"Our findings indicate that Omicron variant has an increased likelihood for transmission by the fomite route; they may also indicate that the enhanced stability deduced from structural studies and now demonstrated on different surfaces may be relevant for droplet or aerosol transmission of SARS-CoV-2," they wrote.
International travellers aged over 60 entering Australia are now considered vaccinated if they have received the Sinopharm covid vaccine, the TGA announced.
Previously, Sinopharm was recognised as an accepted covid vaccine for the purpose of establishing a traveller's vaccination status, but only for people under 60.
New evidence suggests the vaccine offers significant protection against infection and severe disease in older people, prompting the TGA to update its guidance.
Other vaccines recognised for international travellers are Coronavac, Covishield, Covaxin and Sputnik V.
Meanwhile, the TGA also announced it is evaluating Moderna's Spikevax covid vaccine for use in children aged 6 months to 5 years.
Global deaths from covid dropped 25% last week compared to the previous week, and new infections have also continued to decline, according to the latest figures from the World Health Organisation.
Unfortunately Australia is showing one of the highest growth rates for new infections – up 59% from the previous week – while the US has also reported a 19% increase in new infections compared to the previous week.
There is no evidence of new variants emerging, although Omicron continues to mutate into subvariants. The good news is WHO says that only a few of these new Omicron subvariants appear to have any kind of growth advantage, with no evidence of a change in disease severity.