16 February 2021
Second COVID-19 vaccine given provisional approval for Australia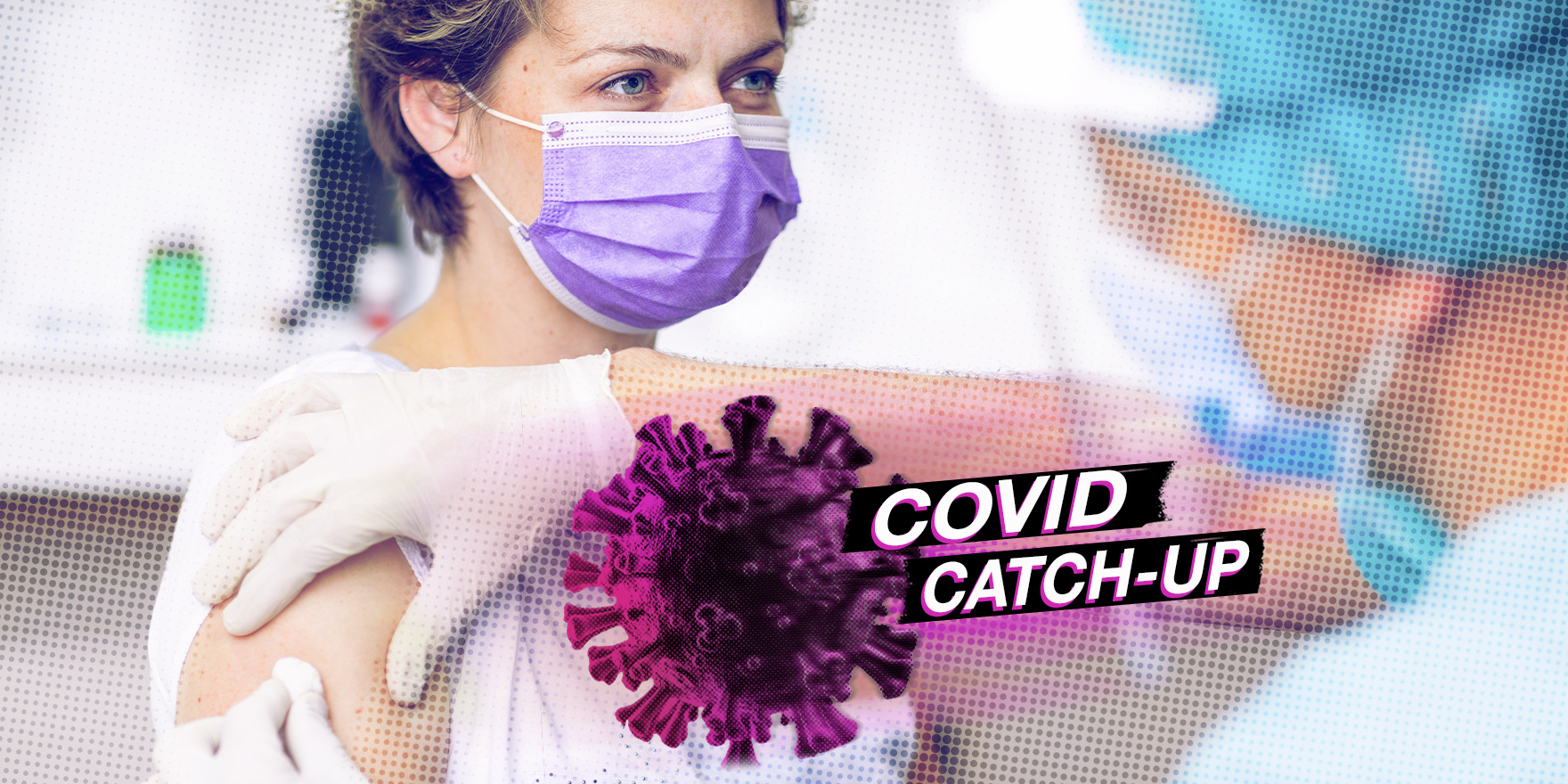 Welcome to The Medical Republic's COVID Catch-Up.
It's the day's COVID-19 news in one convenient post. Email bianca@biancanogrady.com with any tips, comments or feedback.
---
16 February
---
The Therapeutic Goods Administration has given a provisional green light to the second COVID-19 vaccine in Australia: the AstraZeneca/Oxford vaccine, which consists of an adenovirus vector carrying the gene for the SARS-CoV-2 spike protein.
The vaccine is recommended for individuals aged 18 years or older, and while the approval allows for the two doses to be given 4-12 weeks apart, the Australian Technical Advisory Group recommends a 12-week interval.
The provisional approval only lasts two years, during which time the company is required to provide more trial data on efficacy and long-term effects for the TGA to assess for full approval.
In its announcement, the TGA noted that while clinical trials of the vaccine saw a strong immune response among individuals aged 65 and older, there weren't enough participants in the study to determine whether the vaccine was effective in this age group.
"The decision to immunise an elderly patient should be decided on a case-by-case basis with consideration of age, comorbidities and their environment taking into account the benefits of vaccination and potential risks," the TGA said in a statement.
They also noted that the vaccine prevents COVID-19, but there isn't yet data on whether it prevents transmission or asymptomatic infection.
The government has published a series of fact sheets for health professionals on COVID-19 vaccination. The collection includes consent forms, preparing for a COVID-19 vaccination, what do to after a vaccination, and site requirements for vaccination clinics.
Among the collection is a COVID-19 vaccination decision guide for pregnant or breastfeeding women, and those intending to get pregnant, which covers the current recommendations as well as possible risk and harms for the Pfizer/BioNTech vaccine.
The guide advises that breastfeeding women can receive the vaccine, and don't need to stop breastfeeding, although it acknowledges the vaccine has not been trialled in breastfeeding women.
However COVID-19 vaccination is not routinely recommended for pregnant women, unless they are considered high risk because of location, profession or other factors such as comorbidities.
A meta-analysis has found no increase in the risk of COVID-19 among people with asthma, and even suggest their risk of infection and hospitalisation is lower than in people without asthma.
The paper, published in the Journal of Asthma, reviewed and analysed 57 studies that assessed COVID-19 in people with asthma, involving a total of 587,280 individuals.
This found that overall prevalence of asthma among people with COVID-19 was just over 7% (the prevalence of asthma in the general population in Australia is around 11%) and pooled analysis of six studies suggested people with asthma had a 14% lower risk of acquiring COVID-19 than those without asthma.
People with asthma also had a 13% lower risk of hospitalisation with COVID-19, and there was no significant difference in the risk of death between those with asthma and those without.
The authors suggested the observed differences could be biologically based – people with asthma have down-regulated ACE2 receptors, which the SARS-CoV-2 uses to gain access to cells – or behavioural, as people with asthma may have been more cautious in avoiding exposure to COVID-19 because of a fear of worse outcomes.
Things are going from bad to worse in polar-vortex-struck Texas. A massive cold snap – attributed to a polar vortex destabilised by global warming – has placed such demands on the grid that the state is experiencing rolling power failures, and now 8000 doses of COVID-19 are in danger of being lost after the freezers they were stored in shut down.
According to ABC News, a public health facility's back-up generators failed to kick in during a power outage, so county officials are frantically trying to get the vaccine doses out to clinics before they become unusable.
Here are the latest confirmed COVID-19 infection numbers from around Australia to 9pm Monday:
National – 28,900 with 909 deaths
ACT – 118 (0)
NSW – 5138 (0)
NT – 103 (0)
QLD – 1320 (0)
SA – 606 (0)
TAS – 234 (0)
VIC – 20,471 (2)
WA – 910 (0)