15 April 2021
TGA opens door for new monoclonal antibody treatment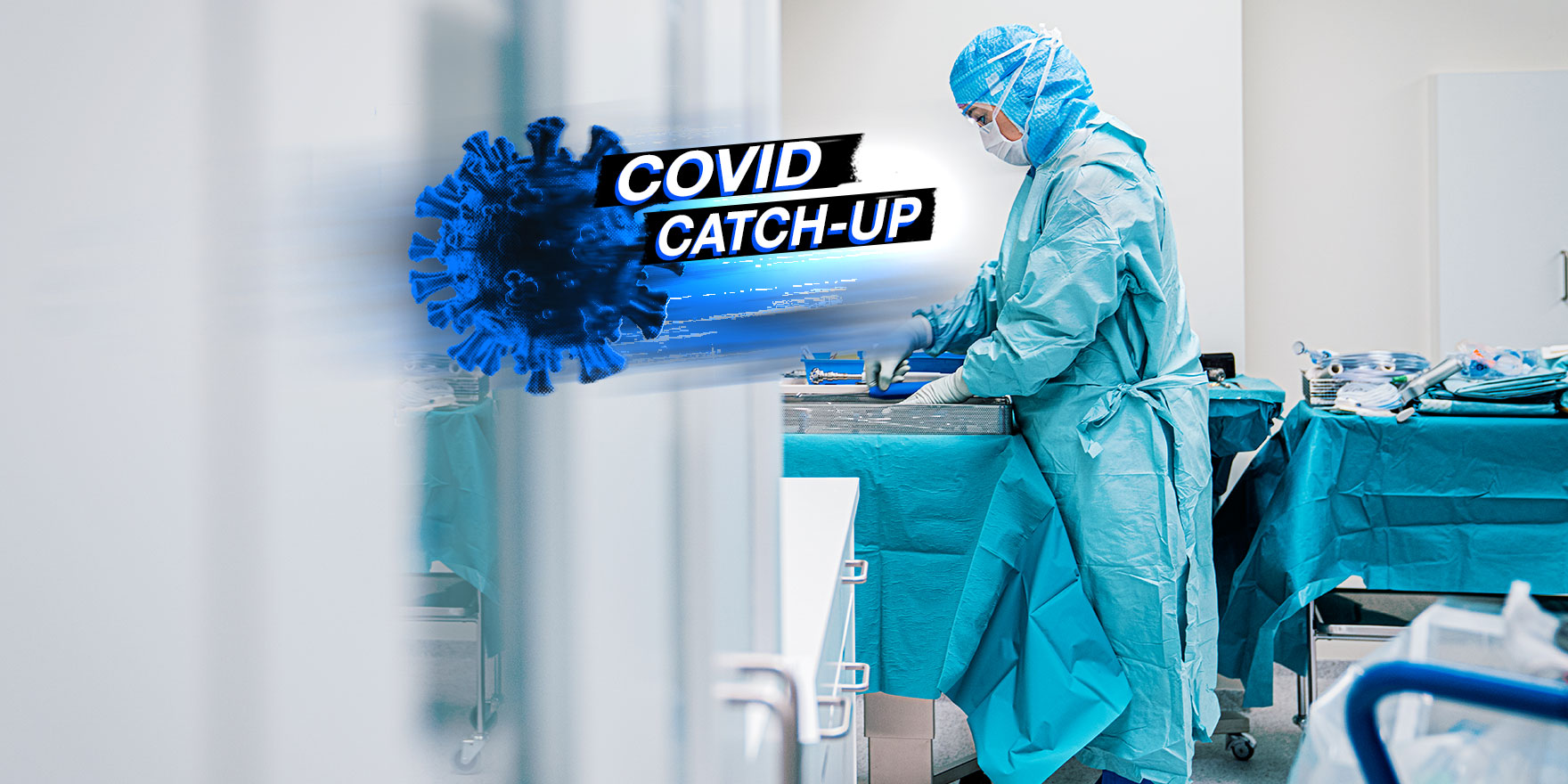 Welcome to The Medical Republic's COVID Catch-Up.
It's the day's COVID-19 news in one convenient post. Email bianca@biancanogrady.com with any tips, comments or feedback.
---
15 April
---
A new monoclonal antibody treatment for COVID-19 could soon be available in Australia, after the Therapeutic Goods Administration gave the green light to manufacturer GlaxoSmithKline to apply to register sotrovimab.
The company can apply for provisional registration, which is a mechanism to enable more rapid registration of new treatments that have only preliminary clinical data available, with the proviso that full registration is conditional on more data being supplied. The same process has been applied to the COVID-19 vaccines currently available in Australia.
A phase 3 trial of the drug – which was co-developed with Vir Biotechnology – pointed to an 85% reduction in the risk of hospitalisation or death among high-risk individuals with COVID-19, although the results have yet to be fully published.
Patients with COVID-19 undergoing surgery are around twice as likely to die perioperatively than those without COVID-19, research suggests.
A US study published in JAMA Network Open retrospectively reviewed the health records for 5470 surgical patients with positive COVID-19 test results and 5470 surgical patients negative for COVID-19 who were matched for age and case mix. The study excluded minor surgery including gynaecological and obstetric procedures.
The perioperative mortality rate was 14.8% among those with COVID-19, compared to 7.1% among those without. However researchers didn't find an increased rate of complications or length of hospital stay among those with COVID-19, although the rate of hospital-acquired conditions were significantly higher.
The authors suggested that surgical patients with COVID-19 should be warned about the increased risk, and surgery postponed unless absolutely necessary.
"As the COVID-19 pandemic continues and surges, we need to balance patients' surgical needs with COVID-19–specific risks in the setting of a strained health care system," they wrote.
Experts have warned against going ahead with the Tokyo Olympic and Paralympic Games, which are due to begin in 100 days, because of concerns that such a mass gathering event is neither safe nor secure at this stage of the pandemic.
Writing in the BMJ, a group of leading population health researchers argue that Japan has not yet controlled COVID-19 transmission, and variants of concern are spreading across the country. The country's vaccine rollout is also described as 'sluggish', and its testing capacity as 'limited'. Even the COVID-19 tracing app that the government has implemented has been criticised as unreliable.
The authors also point out that Japanese authorities have announced few measures to protect the health of Paralympic athletes, and may underestimate the risk that COVID-19 poses to people with disabilities.
Here are the latest COVID-19 infection numbers from around Australia to 9pm Wednesday:
National – 29,451 with 910 deaths
ACT – 123 (0)
NSW – 5347 (3)
NT – 113 (1)
QLD – 1508 (1)
SA – 675 (1)
TAS – 234 (0)
VIC – 20,487 (0)
WA – 964 (7)