12 February 2021
Sorry, Victorians: state goes into 'circuit-breaker' lockdown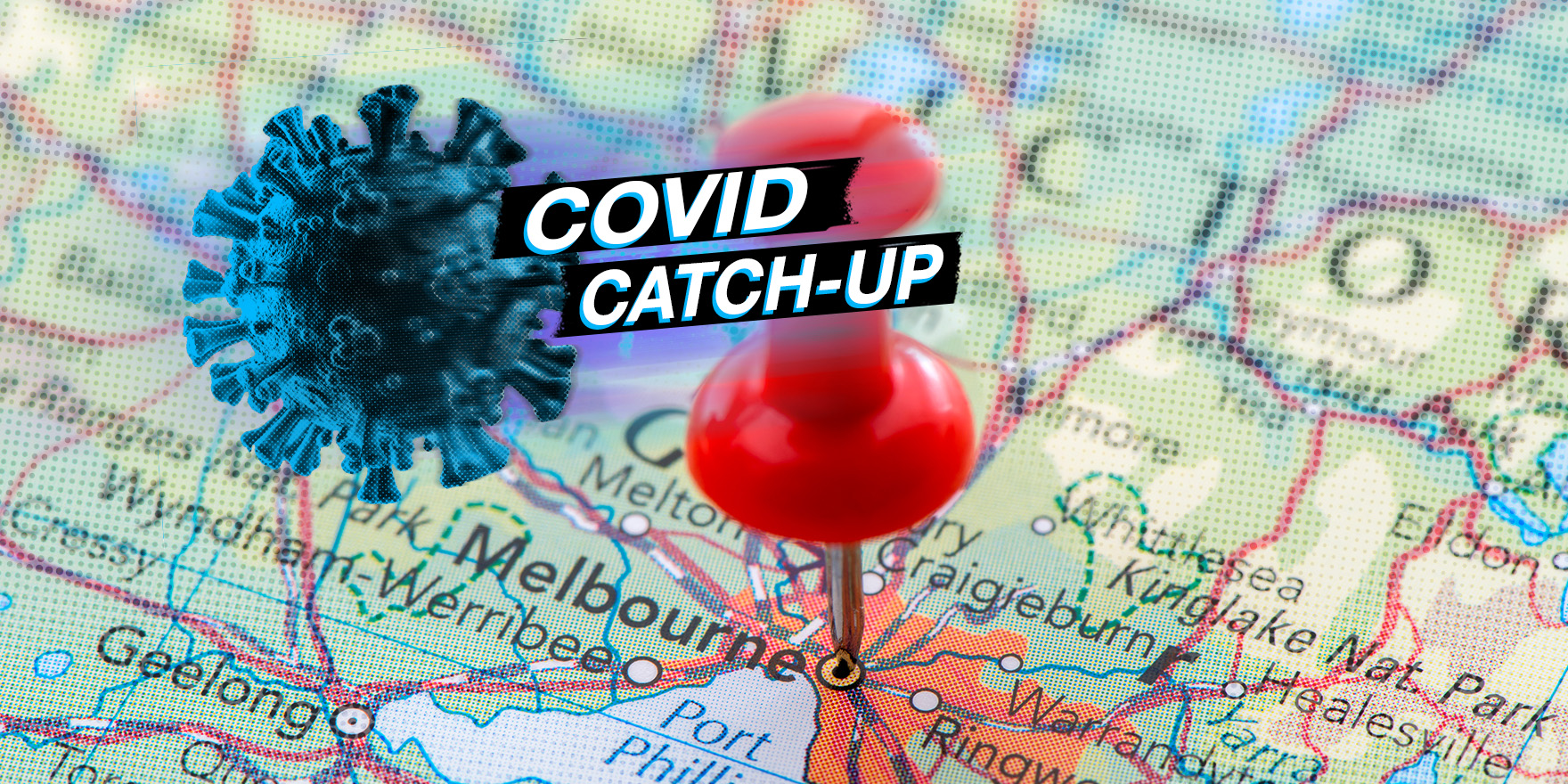 Welcome to The Medical Republic's COVID Catch-Up.
It's the day's COVID-19 news in one convenient post. Email bianca@biancanogrady.com with any tips, comments or feedback.
---
12 February
---
Victoria is going back into a five-day 'circuit-breaker' lockdown from midnight tonight (Friday), after several more cases of COVID-19 have been linked to the Holiday Inn Airport and the UK variant of SARS-CoV-2.
The entire state will return to Stage 4 restrictions, meaning Victorians must stay at home except for the purposes of grocery shopping (one person, once a day), exercise (two hours a day), essential work or care-giving.
Masks are mandatory, all indoor and outdoor gatherings are banned, workers are asked to work from home, and all schools are closed except for vulnerable children and children of essential workers.
Speaking at a press conference, Premier Dan Andrews said this strain of the virus was significantly more infectious than previously seen, and that was already becoming apparent in the speed with which individuals were infecting others.
"I do not want to be here either come Wednesday, not having done this and talking about 10, 15, 20, 30 new cases a day, including mystery cases, or including cases that we can't chase down," he said.
New South Wales health authorities have issued a number of warnings regarding Melbourne Airport and are currently contacting around 7000 people who may have been exposed.
Anyone who was at Melbourne Airport's Terminal 4 (Jetstar) on the afternoon of 9 February is required to immediately isolate, get tested and remain in isolation for 14 days, regardless of the result. NSW Health is also asking household contacts of those individuals to also isolate until their contact tests negative.
Anyone who was at Melbourne Airport on 7 or 8 February is also asked to immediately get tested and isolate until a negative result is received.
All states except NSW have announced border restrictions on visitors from Melbourne and Victoria.
The monoclonal antibody tocilizumab may improve survival in patients with serious COVID-19 patients, according to new data from the UK-based RECOVERY trial.
A paper published in the non-peer-reviewed preprint server MedRxiv outlines results from the study in which 4116 adults with COVID-19-related hypoxia and systemic inflammation were randomised either to tocilizumab or usual care alone.
At baseline, around 40% of the patients were receiving non-invasive mechanical support, 45% were only getting supplementary oxygen, and 14% were on invasive mechanical ventilation.
Mortality at 28 days after randomisation was 14% lower in the tocilizumab group compared to the placebo group, and those treated with tocilizumab had a 22% greater rate of discharge from hospital alive within 28 days. These benefits were consistent across all the study sub-groups and independent of how much respiratory support patients were receiving at baseline.
Among patients not on invasive mechanical ventilation at the start of the study, those treated with tocilizumab had a 15% lower risk of requiring mechanical ventilation or of dying.
The study noted three serious adverse events that were considered to be related to the study treatment: ear infection, bacteraemia and lung abscess, which all resolved with treatment.
Australia's National COVID-19 Clinical Evidence Taskforce said in a statement that it had noted the results of the trial, and would review that and update guidelines 'as appropriate'.
California has identified another new variant of SARS-CoV-2, which was first discovered in July 2020 but which now accounts for more than a third of infections around the state.
According to a paper in JAMA, CAL.20C first emerged in Los Angeles, and as late as October was only found in Southern California. However, since then the variant has spread across the state and has now been detected in 26 states and even overseas.
Here are the latest confirmed COVID-19 infection numbers from around Australia to 9pm Thursday:
National – 28,879 with 909 deaths
ACT – 118 (0)
NSW – 5132 (3)
NT – 102 (0)
QLD – 1317 (1)
SA – 606 (1)
TAS – 234 (0)
VIC – 20,460 (2)
WA – 910 (1)