11 November 2021
NSW infection rates ten times higher in unvaccinated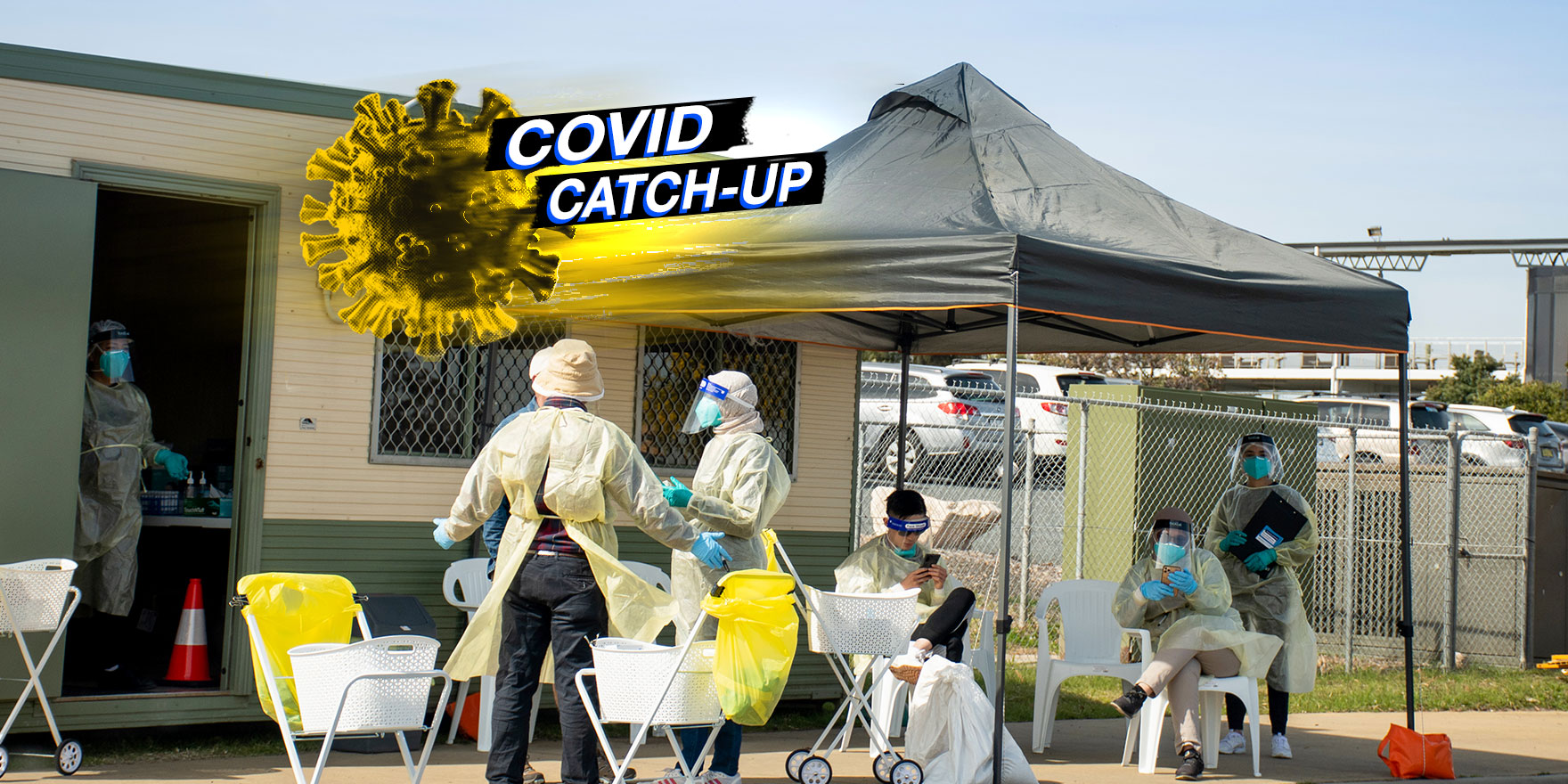 Welcome to The Medical Republic's Covid Catch-Up.
It's the latest covid-19 news in one convenient post. Email bianca@biancanogrady.com with tips, comments or suggestions.
---
11 November
---
At the peak of the most recent covid outbreak in New South Wales, the rate of infection was ten times higher among unvaccinated compared to fully vaccinated people, and the rate of ICU admissions and deaths was 16 times higher, according to data released by the NSW Department of Health.
Nearly two-thirds of NSW residents diagnosed with covid during the latest outbreak were unvaccinated, and a further one in five did not have any matching record of vaccination.
The department analysed data on 61,800 covid cases diagnosed between 16 June and 7 October 2021, which revealed that 6.1% of cases had had two doses of vaccine and 9.2% had had one dose.
During the outbreak's peak from 25 August to 7 September, the rate of covid infection among people vaccinated with two doses was 49.5 per 100,000 but among those who were unvaccinated it was 561 per 100,000.
In the two weeks after that, the rate of ICU admission and death was 16 times higher in the unvaccinated than in the fully vaccinated: 15.6 per 100,000 compared to 0.9 per 100,000.
Over the entire outbreak, 8660 cases were hospitalised, 1015 were admitted to intensive care and 412 died.
Forty-seven deaths occurred in individuals who had received two doses of vaccine. Of these, nearly 62% were residents of aged care facilities, and the average age of those who died but were were fully vaccinated was 82 years.
Disability and aged care workers should be vaccinated against covid as a condition of employment, says the Australian Health Protection Principal Committee, which has given a deadline of 31 December 2021 for this to come into effect.
AHPPC has advocated for a national framework to govern the mandate at the state and territory level, which would apply to aged care services funded by the Commonwealth, in-home or community aged care facilities, and all staff, whether full- or part-time or volunteer.
The framework would allow for medical exemptions, but not those on religious, political or personal grounds.
In the care of disability workers, AHPPC called for a national definition for members of this workforce to ensure consistency, and recommended that the vaccine mandate apply regardless of what setting they work in.
The Pfizer covid vaccine generates similar levels of neutralising antibodies in children aged 5-11 years as it does in 16-25-year-olds, and the side effects of the vaccine are mostly mild and transient, research suggests.
A paper published in the New England Journal of Medicine presents the results of a phase 1 dose-escalation study in 48 children aged 5-11 years and a phase 2/3 randomised controlled study in 2268 children, 1518 of whom received the active vaccine and 750 of whom received a placebo vaccine.
On the safety front, both studies recorded transient side effects that were mostly mild to moderate. The most common was injection site pain, which around three-quarters of participants experienced, followed by headache, fatigue, chills and muscle pain. Neither study saw any cases of myocarditis, pericarditis, anaphylaxis, or hypersensitivity.
The studies saw similar levels of neutralising antibodies, and the vaccine was just over 90% effective at preventing covid.
The Therapeutic Goods Administration has received an application to register Moderna's covid vaccine Spikevax for use in children aged 6-11, and also for a booster vaccine generally.
The drug regulator is also currently considering an application to register the Pfizer vaccine for children aged 5-11 years.
The threat of measles is rising thanks to historically low measles vaccination rates during the pandemic.
The US Centers for Disease Control issued a warning about measles after a report co-authored with the WHO found more than 22 million infants missed out on receiving their first dose of measles during 2020, marking the greatest drop in measles vaccination in two decades.
While the number of measles cases declined by more than 80% during 2020, the CDC said 2020 also saw the lowest number of specimens sent for laboratory test in more than a decade.
The pandemic also led to the postponement of 24 major measles vaccination campaigns in 23 countries.
"Weak measles monitoring, testing and reporting for measles jeopardize countries' ability to prevent outbreaks of this highly infectious disease," the CDC said in a statement.
In one of the more impressive own-goals for social media companies during the pandemic, Instagram flagged the Cochrane Collaboration and Cochrane Library for false content about covid and vaccines.
The organisation, which is the standard-bearer for evidence-based medicine, was censured for allegedly repeatedly violating Instagram's community guidelines on false information.
On its Instagram page, Cochrane said it appeared that its posts on its systematic review of ivermectin were flagged too many times.
Which suggests Instagram's so-called community standards aren't worth the toilet paper they're scribbled on.
Just under two per 1000 Australians aged over 70 years are unvaccinated against covid, according to the latest figures from the Australian federal Department of Health.
In that age group, around 93% are now fully vaccinated, and 6.5% have had their first dose. Overall, around 81.5% of Australians aged 16 years and older have had two doses of covid vaccine, and just 10.3% remain completely unvaccinated: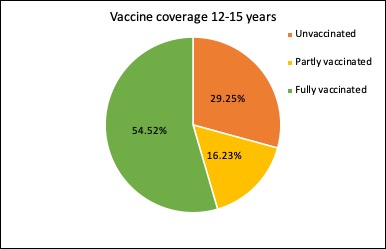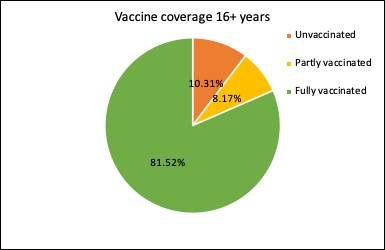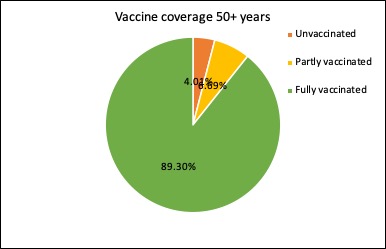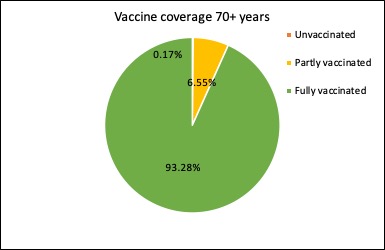 Here are the latest covid infection numbers from around Australia to 9pm Wednesday:
National – 184,072 with 1858 deaths
ACT – 1893 (9)
NSW – 77,417 (210)
NT – 231 (1)
QLD – 2102 (3)
SA – 918 (0)
TAS – 237 (0)
VIC – 100,162 (979)
WA – 1112 (0)