10 June 2021
Second Australian death linked to rare vaccine side effect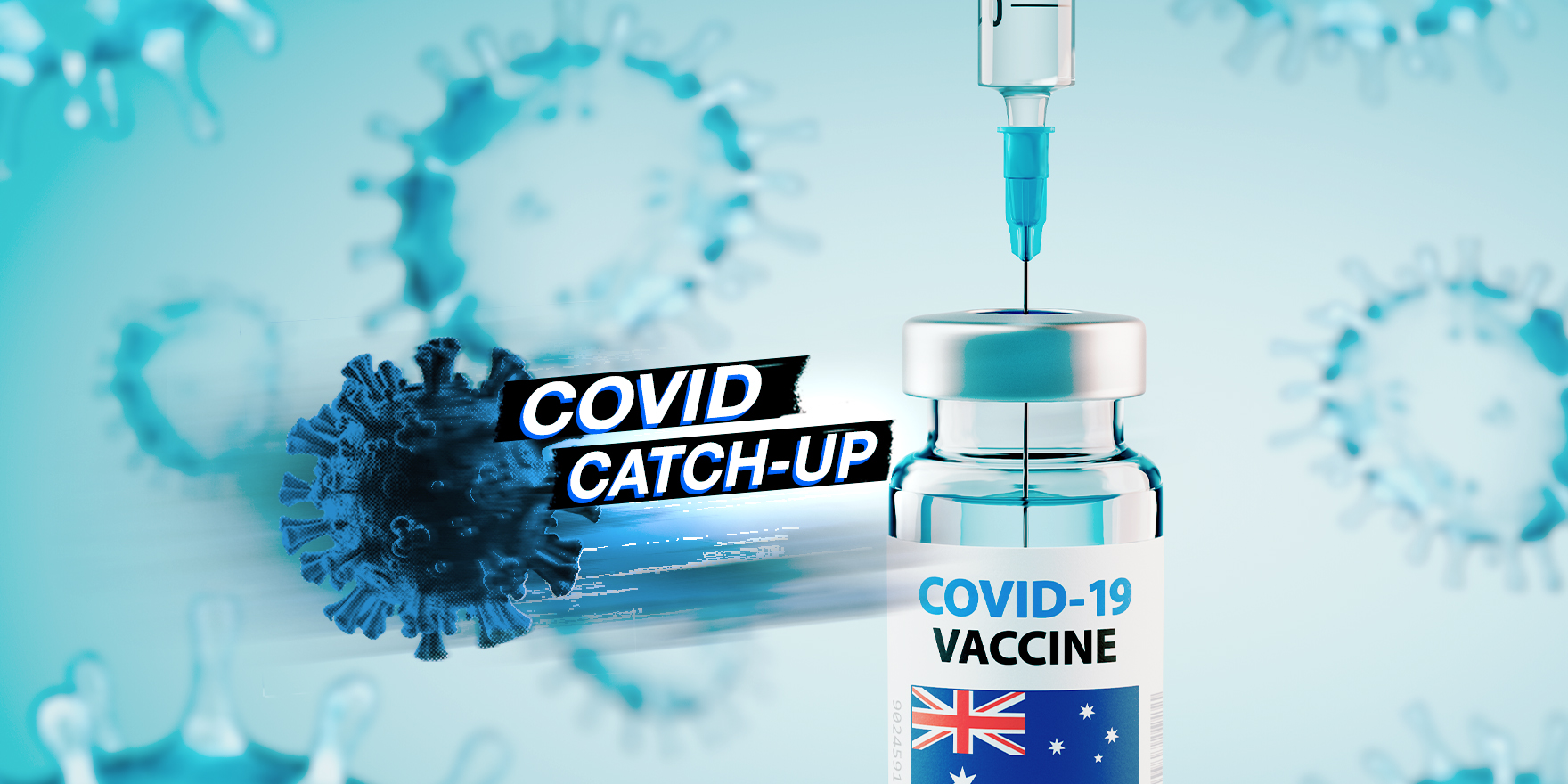 Welcome to The Medical Republic's COVID Catch-Up.
It's the day's covid-19 news in one convenient post. Email bianca@biancanogrady.com with any tips, comments or feedback.
---
10 June
---
A second Australian has died from the rare blood clotting disorder linked to the AstraZeneca vaccine, according to the Therapeutic Goods Administration.
A 52-year-old NSW woman developed severe cerebral venous sinus thrombosis which the TGA said was likely related to the AstraZeneca vaccine.
This brings the total number of cases of vaccine-associated thrombosis with thrombocytopenia in Australia to 48 – 35 confirmed cases and 13 probable – from nearly 5.5 million doses of the vaccine administered, representing one case per 114,000 doses.
The warning symptoms, which present 4-30 days after vaccination, are severe or persistent headache or blurred vision, shortness of breath, chest pain, leg swelling or persistent abdominal pain, unusual skin bruising or pinpoint round spots beyond the vaccination site.
"While TTS is very rare, some people will have concerns that they can discuss with their doctor," the TGA said in a statement. "This is essential to allow people to make an informed choice."
Meanwhile, a study published in Nature Medicine has found a small increase in the risk of immune thrombocytopenic purpura associated with the AstraZeneca vaccine, amounting to 0.46 additional events per 100,000 doses administered compared to what would be expected in the general population.
The study looked at outcomes in around 2.5 million people vaccinated with either vaccine in Scotland. In addition to the small increase in the risk of ITP, researchers also saw an small increase of 1.33 additional cases of thrombocytopenia with the AstraZeneca but not the Pfizer vaccine.
Neither vaccine was associated with an increase in venous thromboembolic events, but there was an increase in arterial thromboembolic events associated with the AstraZeneca vaccine among those aged under 60 years.
The study recorded six cases of cerebral venous sinus thrombosis in individuals who had received either vaccine, which was not enough numbers to draw conclusions, the authors said.
"Given these small increased risks for ChAdOx1, alternative vaccines for individuals at low COVID-19 risk might be warranted when supply allows," the authors wrote.
Pregnant women can receive the Pfizer covid vaccine at any stage of pregnancy, according to new advice from RANZCOG and the Australian Technical Advisory Group on Immunisation.
The updated advice reflects evidence pointing to more severe outcomes of covid-19 among pregnant women and their babies, and also global surveillance data that has not shown any significant safety concerns with the vaccine in pregnant women.
"Furthermore, there is also evidence of antibody in cord blood and breastmilk, which may offer protection to infants through passive immunity," the statement's authors wrote. They also advised that women who are trying to get pregnant don't need to delay or avoid vaccination.
People who have receive a dose of covid-19 vaccine can now have their influenza vaccine within seven days – or vice-versa – and even have the two vaccines co-administered in urgent situations such as outbreaks of either disease.
The Australian Technical Advisory Group on Immunisation has issued new advice shortening the recommended interval between the two vaccine types from 14 days to seven, and says the influenza vaccine can also be given in between the two covid-19 vaccine doses.
If circumstances become more dire – for example, during a covid or influenza outbreak – ATAGI says the two vaccines can be co-administered. This is also advised for situations where it would be logistically difficult for the patient to return seven or more days later for the other vaccine.
The federal health department also reminded vaccine providers that they are now required to report all influenza vaccinations to the Australian Immunisation Register.
The elderly may have a delayed immune response to covid-19 vaccination, which researchers say highlights the importance of continuing with non-pharmacological measures to prevent infections.
A prospective observational cohort study published in Emerging Infectious Diseases looked at the levels of SARS-CoV-2–specific antibodies and immunological markers in 71 elderly residents of an aged care facility compared with those of 123 healthcare workers with a median age of 34, all of whom were vaccinated with the Pfizer vaccine.
Researchers found that by week three after vaccination, nearly 87% of the younger cohort had reactive antibodies compared to just 31% of the older cohort, and also had much higher antibody levels. Only 46% of the older cohort had adequate levels of neutralising antibodies, compared to 90% of the younger cohort.
But by week seven, the antibody response rate was 99% in the younger cohort and 91% in the older cohort.
Around 10% of eligible Aboriginal and Torres Strait Islander Australians have now been vaccinated against covid-19, according to an update from the National Aboriginal Community Controlled Health Organisation.
NACCHO issued a statement welcoming the federal government's decision to open up covid vaccination eligibility to all Aboriginal and Torres Strait Islander Australians aged over 16 years.
First Nations communities in Australia have had some of the lowest rates of covid infections in the world. Just 154 Aboriginal and Torres Strait Islanders have been diagnosed with covid, and not a single death has been recorded.
Someone staffing a covid-19 testing station may have had too many coffees one morning and accidently rammed the swab so far into a woman's nasopharyngeal tract that it pierced her skull.
According to a case study in the Medical Journal of Australia, the 67-year-old woman presented to an ear nose and threat department leaking clear fluid from her nose after experiencing an 'extremely painful' covid swab test two days before.
Investigations revealed a 2-3mm defect at the back of her nasal cavity from which cerebrospinal fluid was seeping. Doctors repaired the hole with a fat plug and mucosa overlay graft, and the woman made a full recovery.
A Melbourne couple who drove to the Sunshine Coast last week have both now tested positive for covid-19.
Queensland Health has issued a public health alert for the Sunshine Coast, Goondiwindi, and Toowoomba and put out a list of venues that were visited by the couple while infectious.
Dubbo, Moree and Forbes are also on alert, as the couple passed through the area between 1-5 June and stopped at several venues including supermarkets, cinemas, cafes and hotels.
New covid-19 infections have declined by 15% globally in the past week, with 'only' three million new cases reported, and deaths have declined by 8%, according to the latest WHO update.
Infection rates in India continue to drop – by 33% in the past week compared to the previous week – and the United States has reported a 35% decrease in new infections.
However the African continent has experienced a 25% increase in infections, and cases are increasing in Namibia, Botswana and South Africa.
Here are the latest covid-19 infection numbers from around Australia to 9pm Wednesday:
National – 30,210 with 910 deaths
ACT – 124 (0)
NSW – 5607 (4)
NT – 714 (0)
QLD – 1634 (2)
SA – 769 (1)
TAS – 234 (0)
VIC – 20,650 (1)
WA – 1018 (0)