27 March 2020
PM stresses self-isolation for travellers … COVID-19 updates 27 March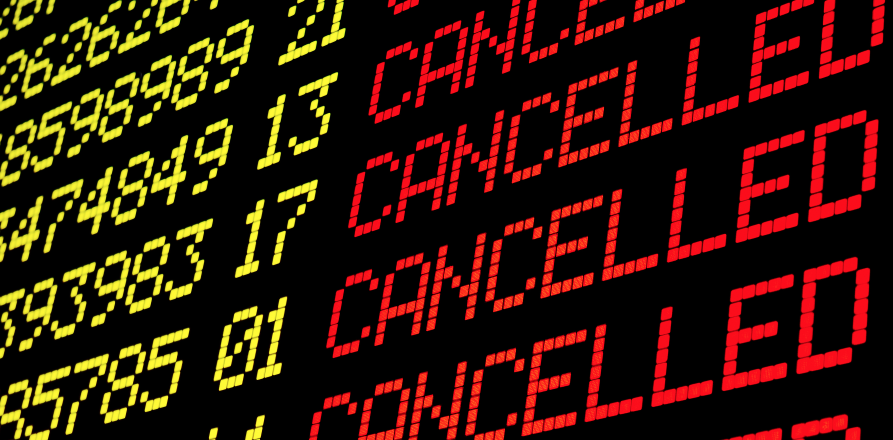 Travellers returning from overseas will now have to sign a self-isolation declaration that is legally enforceable by the states and territories, says Prime Minister Scott Morrison.
---
Welcome to The Medical Republic's COVID-19 blog, where we are attempting to drink from the firehose that is all the latest COVID-19 news, and regurgitate the most important and salient items for your reading pleasure.
As always, if you have any tips, comments or confirmations, email bianca@biancanogrady.com.
---
The latest
---
6.55pm, 27 March
That's a wrap for today and this week. Thanks for joining us on TMR's live COVID-19 blog, and here are some of the key stories from today:
We hope you get the chance to down tools this weekend and have a breather. Stay healthy.
There's a lot of myth and misinformation swirling around about whether people can get reinfected with COVID-19. Professor of Global Biosecurity Raina MacIntyre, Head of the Biosecurity Program at the Kirby Institute at UNSW Sydney, says in this video for the Australian Academy of Science that there are some unconfirmed case reports of people being reinfected, but she hasn't seen the scientific evidence for it.
She pointed out that some coronaviruses are associated with reinfection, but it's generally asymptomatic, so this is a question that needs a lot more research and long-term follow-up. She also said the virus appears to last on surfaces for four to six days, possibly up to nine days. However disinfectant wipes, liquid, alcohol or bleach will get rid of it.
4pm, 27 March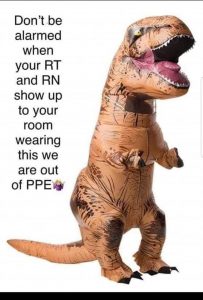 So you're probably sick of heavy COVD-19 news right about now, so here are some of today's funniest COVID-19 memes, curated by Francine Crimmins. Laugh till you cry, or cry till you laugh – whatever works for your current state of mental health.
Travellers returning from overseas will now have to sign a self-isolation declaration that is legally enforceable by the states and territories, Prime Minister Scott Morrison has just announced.
Two-thirds of our cases are still being imported by travellers, he said. From midnight on Saturday, additionally, state and territory law enforcement will ensure all arrivals isolate for two weeks in hotels and other accommodation, in whichever city they land in, making no further connections to their home towns. The military will assist local law enforcement in "ensuring compliance".
Chief Medical Office Professor Brendan Murphy said the Australian Health Protection Principal Committee had recommended that the most important thing was to completely block any transmission by returning travellers, but that it was watching community transmission closely.
"We are pretty confident with our testing regime," Professor Murphy said. "It's one of the highest rates in the world, with one of the lowest positive rates – but community transmission is our chief concern.
"We have to have sustainable measures that every single citizen complies with: working from home when possible, going out only for necessities, practising social distancing and coughing etiquette every minute of the day.
"At the moment we are doing a very good job but we have to have really good compliance … we can't have anyone breaking the rules, being stupid, being cavalier."
In response to a question on whether the Ruby Princess, which has contributed 162 cases, would be investigated, the Prime Minister said lessons were being learned from the episode. He also cautioned the media against using the word "lockdown", which was a strategy not being considered and which would encourage further panic-buying in supermarkets.
Professor Murphy said private hospitals carried a lot of the intensive care burden already and that the government was working to "keep private hospitals viable to help in this response and to be there at the other end".
Asked about modelling in the latest MJA, which suggested we would hit ICU capacity by April 5, he said it was a prediction that was "not necessarily shared"
"But we obviously have done very advanced work in increasing our intensive care capacity – [to triple it] and even further if we need to … and we're working to increase the supply of ventilators".
He said Australia had much better ICU bed capacity per head of population than many high-income countries.
How will COVID-19 impact people with HIV, viral hepatitis or other blood-borne diseases? The Australasian Society for HIV, Viral Hepatitis and Sexual Health Medicine has set up a taskforce to address that question, and provide "consistent and evidence-based messaging to the BBV [blood-borne virus] health workforce, sector partners and affected communities." This includes analysis of data on COVID-19 risk factors and how they relate to people living with HIV and other blood-borne viruses, and make sure this group is represented in clinical trials of COVID-19 treatments and vaccines.
Another 186 cases of COVID-19 have been diagnosed in NSW in the 24 hours to 8pm Thursday 26 March. The total number of confirmed cases is now 1405, 53 of whom are currently being treated in hospital, 19 in intensive care, and 9 requiring ventilation. The Ruby Princess cruise ship has now contributed 162 confirmed cases to NSW's tally, a wedding in Bali has added seven cases, and a doctor from Bathurst Base Hospital has also now tested positive.
Digital medication management company MedAdvisor is fast-tracking the first phase of its delivery service via the MedAdvisor app, which will help pharmacies to do home delivery – either through their own delivery mechanisms or MedAdvisor's delivery partner Kings Transport – and allow patients to order, pay and request delivery of their medication.
As reported in Pharmacy Daily, the software also helps pharmacies to claim the $5-per-delivery funding available through the Federal Government's $25 million Home Medicines Service program, part of the COVID-19 response announced on March 10.
The company also noted in their ASX announcement that they will provide no-contact delivery "to avoid unnecessary contact with vulnerable patients."
Iceland's extensive population-based testing for COVID-19 suggests around half of positive cases could be asymptomatic, according to a report in BuzzFeed News. As of yesterday, Iceland had tested 11,727 individuals – about 3% of the total population – half of whom were either symptomatic or close contacts of infected people, and the other half were from the asymptomatic general population. Speaking to BuzzFeed News, Thorolfur Guðnason – Iceland's chief epidemiologist – said about half of those who tested positive were asymptomatic and the other half displayed very moderate cold-like symptoms
eHealth informatics and analytics company Pen CS has launched consumer outreach messaging that allows GPs to send patients targeted COVID-19 SMS messaging – such as healthcare advice and quarantine updates – matched to their particular health conditions and demographics. They've also developed a practice-specific COVID-19 disease tracker to show real-time COVID-19 presentations for a practice.
Put down that pangolin. I know we all love our pangolin playmates (or plate-mates), but it turns out that they can carry multiple versions of SARS-CoV-2, including one that looks very similar to the human COVID-19-causing virus.
Leaked documents from life insurer TAL suggest the company is trying to avoid paying out life insurance claims for people who have died from COVID-19, including frontline health workers, according to an ABC investigation. The documents showed the company has started adding an exclusion cause that specifies no benefits are payable "cover for any claim resulting directly or indirectly from COVID-19, any related condition or infection or any complication thereof". The ABC wrote that TAL had declined requests for an interview but issued a statement saying the clause had only been inserted into a very small number of new policies.
A baby born to a mother infected with COVID-19 has shown elevated SARS-CoV-2 antibodies at two hours after delivery, despite being immediately quarantined from the mother with no direct contact, according to a case study published in JAMA. The letter's authors suggested the neonate was exposed in utero and developed her own antibodies, as IgM antibodies do not cross the placenta. However the baby had no symptoms, a normal chest CT, and nasopharyngeal swabs were negative for SARS-CoV-2 on RT-PCR. Does that mean that baby is now protected against infection? The authors don't discuss this.
There is controversy about whether in-utero mother-to-child transmission happens with SARS-CoV-2. The authors pointed out that an earlier case series of nine infected pregnant women found no evidence of transmission.