20 March 2020
Limits on dispensing to keep pharmacy shelves stocked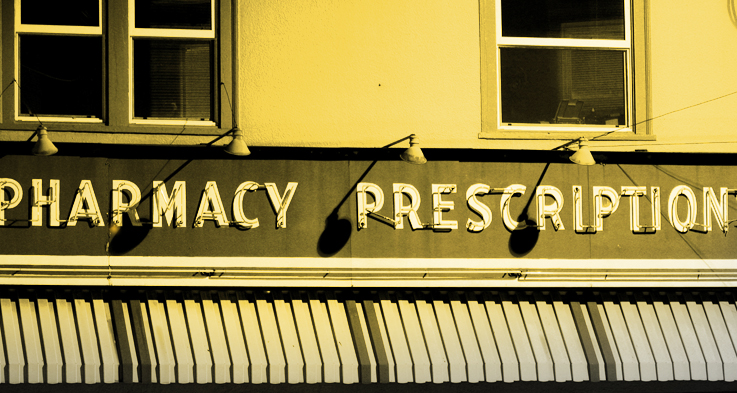 Stockpiling and panic-buying of medicines has prompted the Health Department to restrict dispensing and sales in community pharmacies, and to move some over-the-counter items under the counter.
The TGA had earlier warned that some pharmacies were over-ordering and consumers were over-buying, leading to temporary local-level – not national – shortages.
The Pharmacy Guild of Australia has published an open letter from community pharmacist Catherine Bronger saying pharmacists were being abused and sometimes physically assaulted by irate patients for trying to limit their purchases.
Earlier in March wholesalers wrote to pharmacies warning of unprecedented demand and supply chain challenges, and rural pharmacies reported out-of-stocks.
The Rural Pharmacy Network of Australia said it suspected "deep-pocketed players" in the pharmacy sector of stockpiling and complained that "the 'first-in-best-dressed' nature of the PBS wholesale distribution system has proved to be a vulnerability".
Health Minister Greg Hunt wrote to pharmacists on Thursday in response to their concerns, saying they were now restricted to dispensing a month's supply of certain prescription drugs, and required to limit customers to one unit of certain OTC medicines.
The latter include Ventolin puffers, which some consumers have mistakenly understood to protect against or treat symptoms of COVID-19.
Pharmacists would also be "strongly encouraged to limit dispensing and sales of all other medicines to one month's supply or one unit", Mr Hunt wrote.
The list of restricted medicines, which is subject to change, includes flu antivirals and flu and pneumococcal vaccinations; common antibiotics; bronchodilators, biologic drugs and corticosteroids for asthma and COPD; painkillers; antihypertensives; adrenaline; antihistamines; and insulin.
The measures were developed in collaboration with the guild, the Pharmaceutical Society of Australia, wholesalers and the broader medicines and healthcare sector, he said.
Guild president George Tambassis said it had been clear that supply interruptions would occur if nothing was done.
"We are determined that no patient in need of a medicine in Australia should be deprived of that medicine because of unnecessary hoarding by others," he said.
PSA president Chris Freeman said no national medicine shortages were anticipated, but high demand had threatened supply.
"We need to put the brakes on selfish buying, some members of the community, who are stockpiling medicines, are abusing pharmacists and this clearly needs to stop."
Retired pharmacists, like retired doctors, are being urged to come back to work to help cope with demand, and AHPRA says it is considering how to regulate practitioners whose registration has lapsed.
On principle, "the boards and AHPRA are prepared to be flexible in our approach although safety remains our first priority", it says.
"We are looking at how we can adapt our regulatory requirements to meet emergency health service needs while ensuring public safety. This includes the potential for retired health practitioners to return to practice and what requirements they may need to meet."