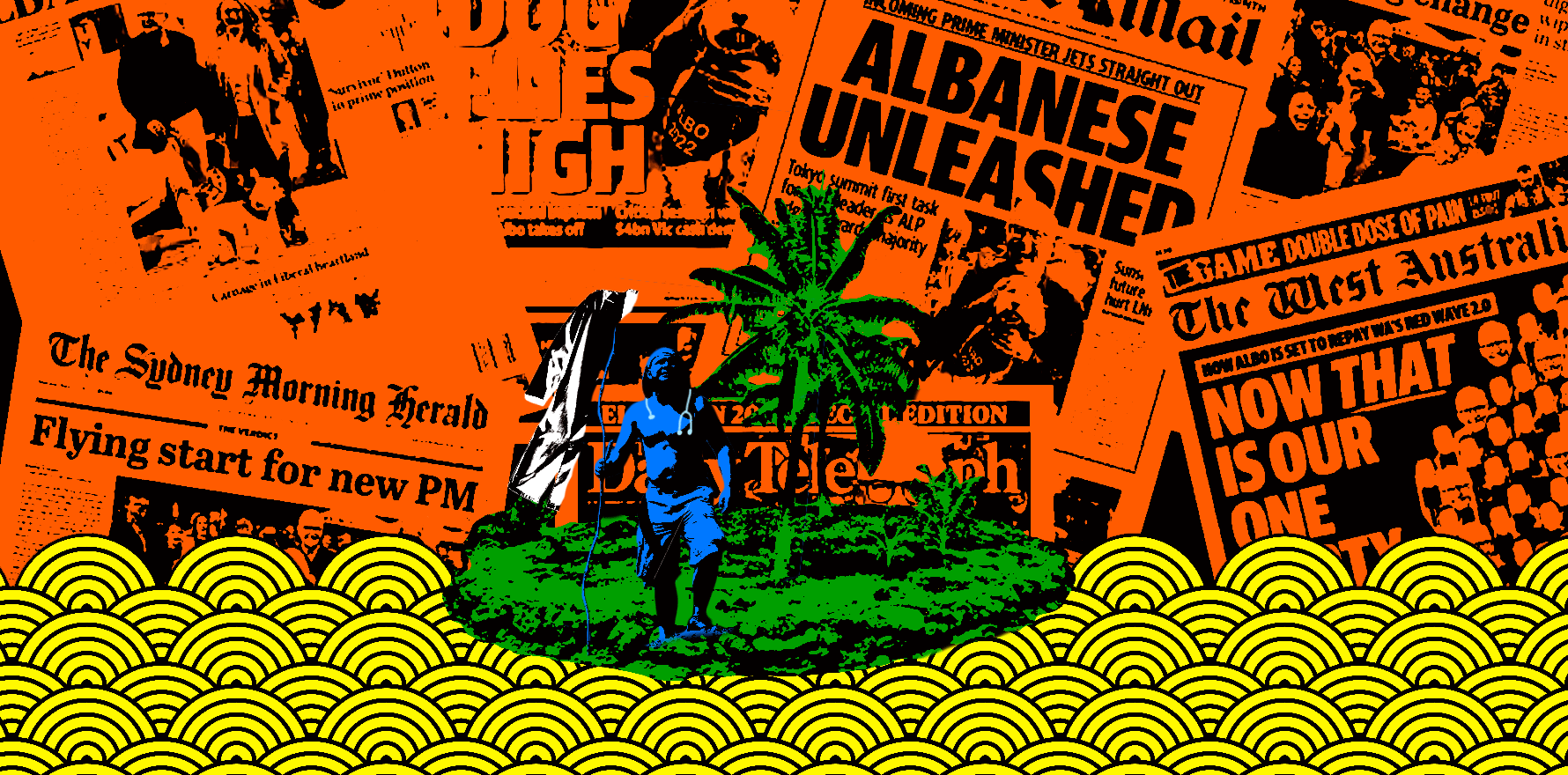 Ask not what Labor and the teal wave will do for us, but what we can do for ourselves.
---
Is the tide truly turning?
With the election behind us, there's been palpable relief that we have a new government in charge, as well as a boatload of savvy independents, and, with them, hope for reforms.
Climate change has been at the top of many people's priority list, and rightly so.
What's been missing during the campaign and the post-mortem commentary is the need for health reform and for investment in primary care – and, if the government still refuses to invest, moving people away from their expectation of "free" healthcare.
A GP trainee said to me this week that they hoped, with Labor in charge, the promised Urgent Care Centres will effect change.
So, I questioned them a bit more about what they saw this looking like.
As with much of the general public, they didn't know. Therein lies the problem.
Personally, I fail to see how 50 UCCs will be any different from the current fast-track system in EDs for less-acute presentations, and how that will make up for what the real issue currently is: lack of access to a primary care provider to care for, coordinate and manage almost all presentations within the community in conjunction with allied health, non-GP specialists in the community, and referring those who need non-urgent care to hospitals via outpatient departments.
And this is all assuming that the government will be able to find enough FRACGPs to man these 50 UCCs after hours and on weekends, and bulk-bill all presentations. Where will they come from, when we are already short of GPs and trainees wanting to take up the specialty? Young doctors are not blind to the burnout and lower pay compared with our non-GP colleagues, who also run a lower risk of audits and other "compliance activity".
Every patient wants "a GP who'll spend time with you, give you what you need AND bulk-bill you". It seems to them a reasonable expectation. It's only on deeper probing by me that the lightbulb moment occurs and they see that this is impossible.
As the saying goes, fast, good and cheap – choose two.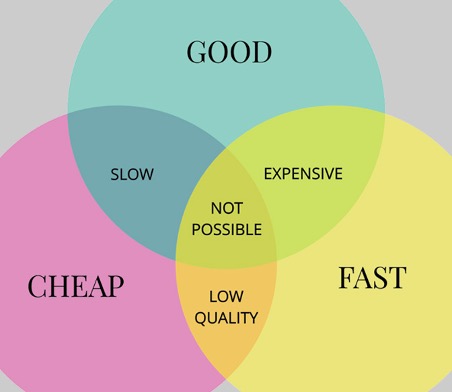 All sides of government are heavily invested in the idea of an inalienable right to be bulk-billed via the patient rebate – yet they've neglected the reality of it now, at least since 2013. They continue to neglect the fact that general practices are not funded by any government in any way beyond that rebate. Whether this is because of a lack of interest or knowledge I genuinely cannot say.
We are private entities with no funding except through seeing patients. If we accept the patient rebate as full fee – that is, bulk-bill – we cannot run a practice effectively, pay all mandated wages to staff and give patients the time they want and deserve.
So how do we begin to get around this?
Begin to recognise and accept that universal bulk-billing (UBB) is dead unless the government invests significantly in raising the patient's Medicare rebate. Currently, based on projections, if Labor had not frozen the patient Medicare rebate back in 2013, and the LNP had not continued the freeze until 2019, the rebate would be at $57 instead of the current $39.10. Factoring in CPI indexation, it would be closer to the current recommended rate of $83.
Lobby to change the current law that only allows HCWs to charge the total fee and the patient to receive their rebate back within 24 hours. The childcare sector already allows providers to claim parent rebates directly, with parents paying only the gap fee. Likewise, private health insurance and their gap fees.
The ability to pay just the gap fee would be a game changer. Psychologically, patients often feel like they've paid $80 when in reality they've paid $41 after receiving their rebate from the government. This difference matters.
It's also the difference between a business choosing to charge a gap at all or to bulk-bill as the path of least resistance.
The irony is, as Margaret Faux has pointed out, many practices are already doing this, not realising it's illegal and falling foul of the Medicare maze of rules, and artificially inflating the bulk-billing rates, to the government's political benefit.
Lobby to lower the Extended Medicare Safety Net for all families to a fixed annual amount; total annual expenditure above this will give them a higher rebate, which will help those who most need help with their health. In this way, at a fixed gap fee payment per calendar year (for example, $500 per family), the EMSN kicks in and all health visits thereafter are paid at a much higher rebate than before.
The knock-on effect of this would be that patients get continuity of care with their GP, with enough time for the depth of consultation that they need. They'd also get to access mental health items via care plans and allied health services, if eligible. Patients with complex and chronic conditions that are unsuitable for management in the ED, or in the proposed UCCs by practitioners they don't know, could access the care they need without further fragmentation of their needs among multiple providers who may not be communicating.
This, in turn, would keep all but those who truly need to be in hospital at home and in the community, where they belong and prefer to be.
There's an efficiency to general practice, when funded well, that's incomparable to hospital medicine. The evidence on this is incontrovertible, yet each successive government regularly offers facile Band-Aid solutions that patch over but don't heal the wound.
So, my message to my peers? It's not over. Don't relax. Keep pushing for change, and crucially in the meantime, stop universal bulk-billing. Bill your full worth, and let the patient accept their rebate or agitate for more if they don't think it's enough.
Nothing has changed for general practice as a specialty; no political party as yet is willing to invest in us so we can run efficiently to help people in the community.
With four more doctors elected to parliament, among them a female GP, there's a better chance we'll be heard. But for now, even if the tide has turned, we can't wait for a rescue boat. We have to take charge of our own survival.
Dr Imaan Joshi is a Sydney GP; she tweets @imaanjoshi
Jeremy Knibbs is on leave