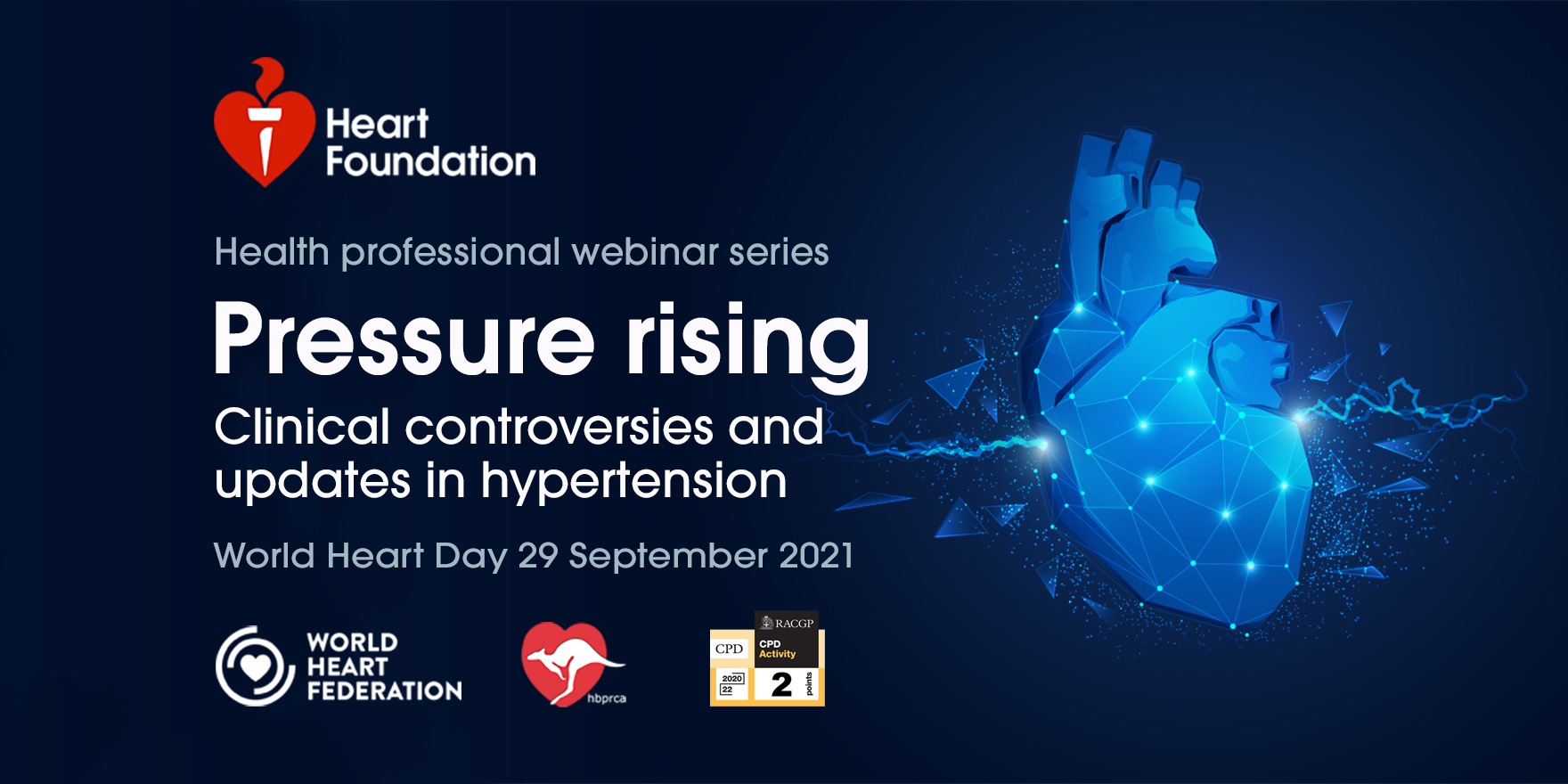 Tune in on World Heart Day to discuss controversy around BP targets, advances in managing resistant hypertension and digital tracking technologies.
---
A clinical update on hypertension is much needed given lingering controversy around BP targets, advances in the management of resistant hypertension and new digital tracking technologies on the horizon.
Hypertension is responsible for the largest burden of cardiovascular disease (CVD) in Australia.1 Even with gradual improvements in awareness and management, a significant proportion of hypertensive adults still fail to achieve recommended blood pressure (BP) targets.2
Hypertension treatment paradigms have evolved over time. Historically, the focus has been on determining effective single drug therapies. Now, the focus of management has shifted to adapting therapeutic approaches according to specific patient characteristics (e.g. age, absolute CVD risk level and comorbidities).3
The covid-19 pandemic has fast-tracked the adoption and appeal of remote monitoring and digital approaches to CVD management.4 The increased use of digital health technology heralds a future rich in monitoring and self-management tools for the prevention of CVD.
This World Heart Day, tune in for a clinical discussion led by internationally renowned experts as they explore the latest evidence in hypertension including the most recent controversies in BP management and targets, resistant hypertension, out-of-office BP monitoring strategies and new digital tracking technologies on the horizon.
International speaker Professor Rhian Touyz, Executive Director and Chief Scientific Officer at the Research Institute of the McGill University Health Centre (Montreal, Canada) will discuss the latest advice around the diagnosis and management of resistant hypertension. Primary care clinicians can expect to encounter one case of resistant hypertension in every 20 hypertensive patients.5 Recent evidence has shifted the approach to diagnosing true resistant hypertension and strengthens pharmacological recommendations for management.
Professor Markus Schlaich, Dobney Chair in Clinical Research at the University of Western Australia and President of the High Blood Pressure Research Council of Australia, will join the conversation and unpack controversies in BP targets and implications for practice beyond the landmark SPRINT trial.
Participants will be armed with the latest advice around out-of-office BP monitoring strategies from Professor James Sharman, Deputy Director and Head of the Blood Pressure Research Group at the Menzies Institute for Medical Research, University of Tasmania. With ambulatory BP monitoring becoming available on the Medicare Benefits Schedule from November 2021, this will be a timely topic of discussion to inform best practice diagnosis and monitoring.
There to provide practical advice on the implementation of this new evidence into clinical practice will be Professor Nick Zwar, experienced GP and Executive Dean of the Faculty of Health Sciences and Medicine at Bond University.
Celebrate World Heart Day by being part of this global conversation. Tune in on Wednesday 29 September for 'Pressure rising: clinical controversies and updates in hypertension' webinar, hosted by the Heart Foundation in partnership with the World Heart Federation and the High Blood Pressure Council of Australia.
---
---
The activity is accredited by the RACGP CPD program for 2 CPD points (Activity no. 295128). Education provider: Scius Healthcare Solutions.
Meet our world-renowned experts on hypertension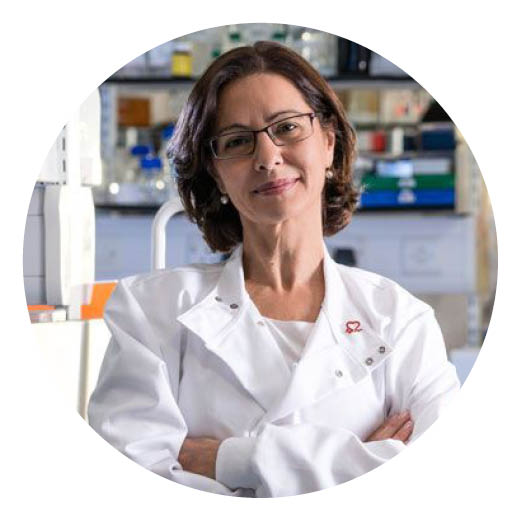 Prof. Rhian Touyz (international speaker)
Executive Director and Chief Scientific Officer at the Research Institute of McGill University Health Centre, Montreal, Canada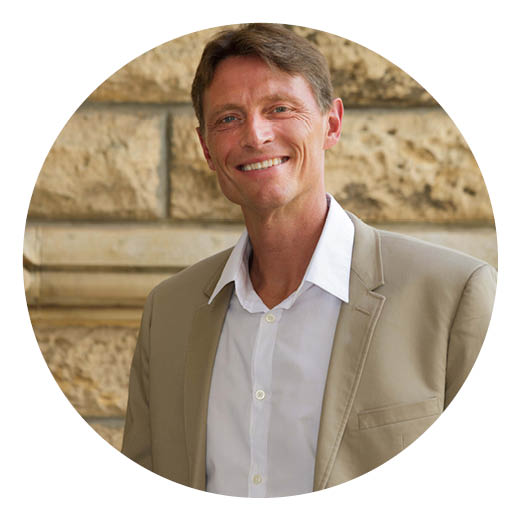 Prof. Markus Schlaich
Dobney Chair in Clinical Research at The University of Western Australia and President of High Blood Pressure Research Council of Australia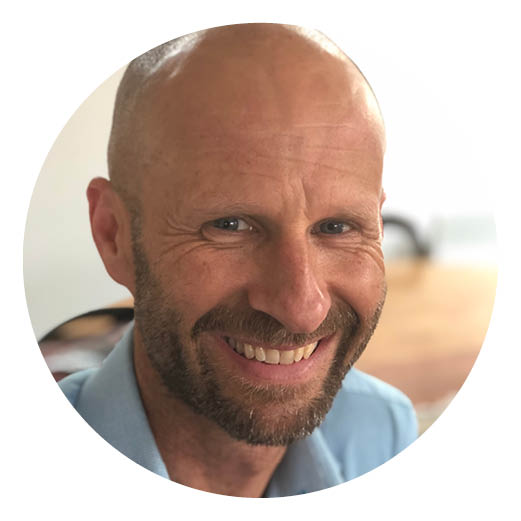 Prof. James Sharman
Deputy Director and Head of the Blood Pressure Research Group at the Menzies Institute for Medical Research, University of Tasmania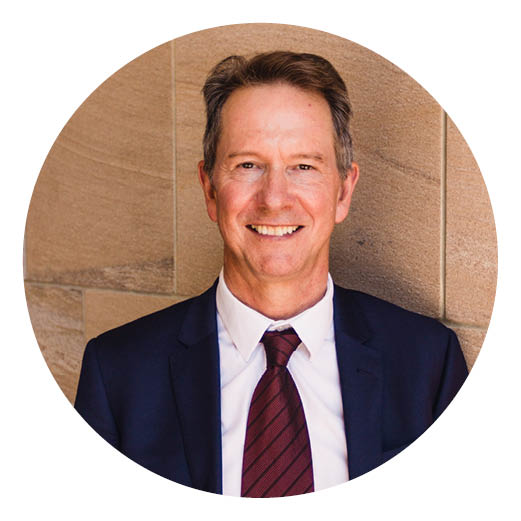 Prof. Nick Zwar
GP and Executive Dean of the Faculty of Health Sciences and Medicine at Bond University
---
---
REFERENCES
Institute for Health Metrics and Evaluation 2018, Global Burden of Disease Study 2017 (GBD 2017) Results, Global Burden of Disease collective Network, Seattle, available from http://ghdx.healthdata.org/gbd-results-tool
Hoare E, Kingwell BA, Jennings GLR. Blood Pressure Down Under, but Down Under What? US and Australian Hypertension Guideline Conversation. Hypertension. 2018;71(6):972-975. doi:10.1161/HYPERTENSIONAHA.118.11026
Flack JM, Adekola B. Blood pressure and the new ACC/AHA hypertension guidelines. Trends Cardiovasc Med. 2020;30(3):160-164. doi:10.1016/j.tcm.2019.05.003
Cowie MR, Lam CSP. Remote monitoring and digital health tools in CVD management. Nat Rev Cardiol. 2021;18(7):457-458. doi:10.1038/s41569-021-00548-x
Yaxley JP, Thambar SV. Resistant hypertension: an approach to management in primary care. J Family Med Prim Care. 2015;4(2):193-199. doi:10.4103/2249-4863.154630