4 June 2018
How the Kombi clinic is tackling hepatitis C head on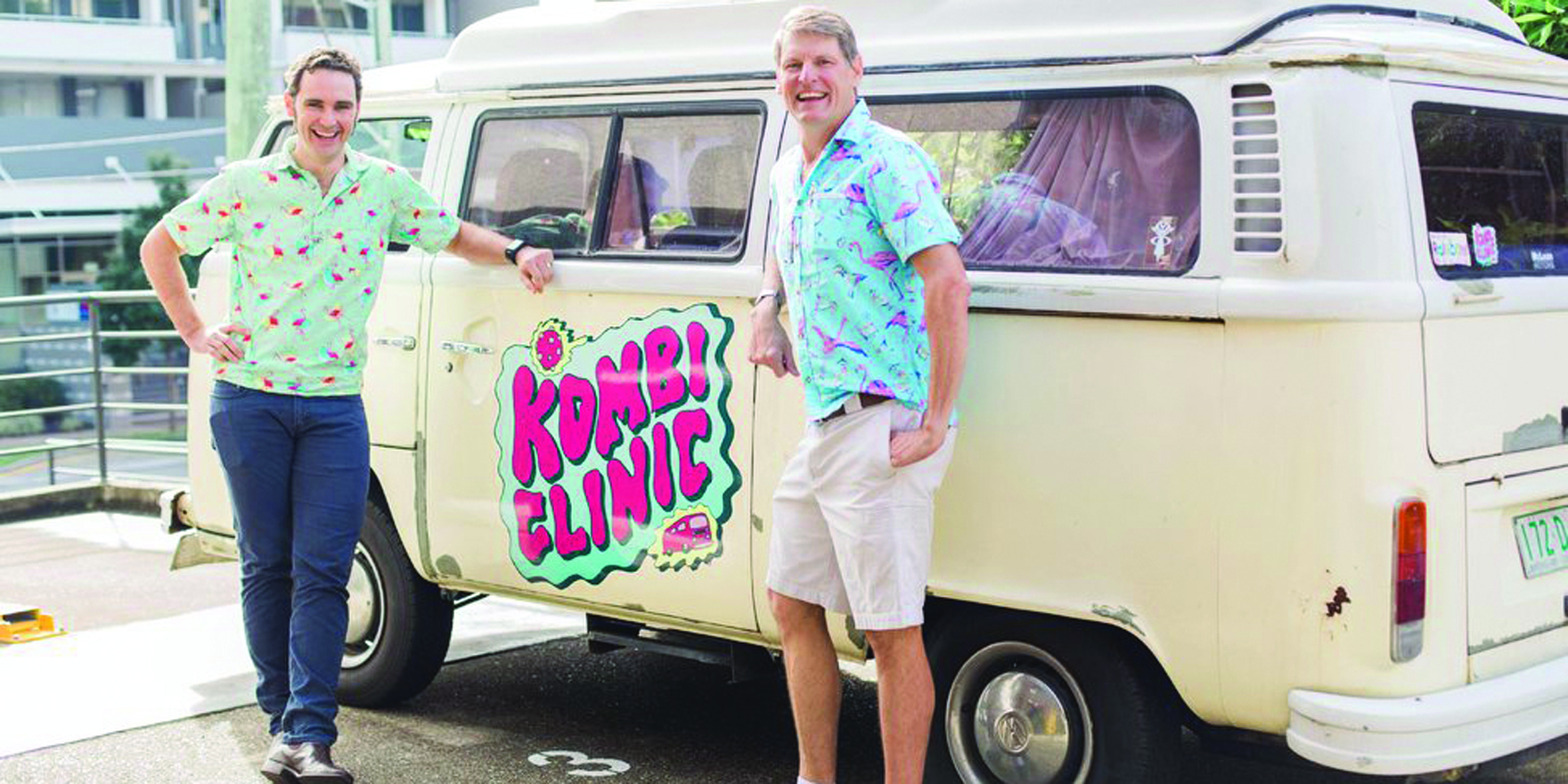 If Australia is serious about eliminating hepatitis C, GPs will need to lead the charge. Here's how two Brisbane doctors are meeting the challenge
---
What do Hawaiian shirts, loud rock music and a Kombi van have to do with hepatitis C? Well for two Aussie GPs, it's a key step in helping Australia meet the disease's elimination target of 2030. 
Brisbane GPs Matt Young and Joss O'Loan work in Inala, an area with one of the highest rates of hepatitis C infection in the country and plenty of former or current injecting drug users. 
Yet many of the GPs' patients were struggling to get hepatitis C treatment through the local hospitals, either sitting on waiting lists for months or feeling belittled or patronised when seeking treatment. 
The  two GPs realised they had a role to play in treating and curing these patients. 
"It was such a gratifying experience, we had an absolute ball doing it," Dr Young told The Medical Republic. 
He jokes the pair "got addicted" to the positive feedback from patients – be it hugging, kissing or crying –and the doctors soon realised there were plenty more patients not in contact with mainstream medical services. 
Which is how the Hep C Kombi Clinic was born. 
The doctors don their Hawaiian shirts, blast out some old-school rock music, and take a VW Kombi van fitted with a mobile clinic, out and about to drug and alcohol centres, homeless shelters, and even just street corners, where they think they might find people in need of treatment. Neil Young's 1970s song, Needle and the Damage Done, is one of the favourite tunes.
The Kombi breaks the ice and gets people talking to the GPs, and while they are there it is an opportunity to ask if those people if the have been tested and treated, Dr Young says. 
The GPs are joined by a phlebotomist and a nurse who operates the Fibroscan, so that in one visit the clinicians can take a clinical history and blood samples, and on a second visit they can issue patients with their results and scripts on the spot. 
So far, around 300 patients had been treated through the Kombi clinic, Dr Young said.
Cracking jokes and bursting with passion, Dr Young makes no apologies about sermonising to both patients and his fellow GPs when it comes to treatment. 
"We're trying to get out there and spread this message that hep C is ridiculously easy to cure, if you can be bothered," he said. 
"If you go looking for it you'll find it, and if you find it, it's dead easy to cure." 
If Australia is to achieve an elimination of the disease, which continues to kill people and cause major health problems, GPs will be the ones who need to step up, Dr Young says. 
"It's not good enough to say, 'I don't treat hep C'. This is core for GPs. You can't say 'I don't treat diabetes or cardiovascular disease'." 
In fact, curing so many patients had been the highlight of the pair's medical careers, He says.
With a little more uptake, hepatitis C could go the same way as smallpox.