30 September 2019
Karmakar to see PSR in court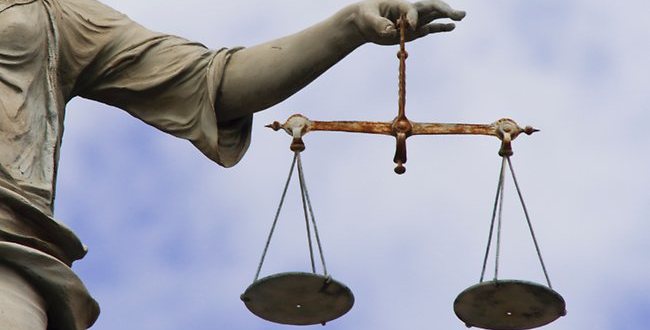 Dr Anchita Karmakar's case against the PSR will go to trial, after a Federal Court judge rejected the government's third attempt to have her claim struck out
---
Dr Anchita Karmakar's case against the Professional Services Review will go to trial, after a Federal Court judge rejected the government's third attempt to have her claim struck out.
Late last month Justice Logan found the health minister and the PSR director had a case to answer and set aside three days from April 1 for a hearing, at which Dr Karmakar will be represented by a legal team led by Julian Burnside QC.
Dr Karmakar was working as a GP registrar on the Gold Coast when her billing patterns came to the PSR's attention. Her practice, despite being her supervisor, was not investigated and fired her during the process.
She claims she was denied procedural fairness as she could not have legal representation (the Health Insurance Act allows a lawyer to be present to advise but not to cross-examine, making it a waste of money to hire one) and there was no education nor any fixed standards on appropriate Medicare billing.
Doctors have no access to previous case findings and deliberations, and subjects of PSR are prohibited – on penalty of 12 months' imprisonment – from discussing their case with others. This has such a chilling effect on doctors, she says, that they underbill rather than risk an anomaly that could jeopardise their careers.
She has also complained of a conflict of interest in the role of the AMA, which helps appoint the committees to which doctors are referred, along with the health minister and the PSR director, and therefore cannot truly represent the doctor's interests.
A PSR hearing has the outward appearance of a formal court hearing, she has written, but without proper legal constraints to ensure fairness.
"Practitioners can call expert witnesses and can tender documents to defend themselves, but the committee members have authority to disregard any evidence they deem irrelevant.
"For example, a patient's statutory declaration confirming that they have received the treatment or evidence of the practitioner's compliance with Medicare insurance regulations can be deemed irrelevant and excluded."
Dr Karmakar, whose medical defence organisation declined to assist her, is not seeking any financial compensation but wants transparency and a peer-reviewed set of standards.
Former AMA president Dr Mukesh Haikerwal, a supporter of Dr Karmakar, told The Medical Republic the PSR process was "a locomotive that once you're on, you can't get off. It has the semblance of having human rights – you have the right to appeal and so on – but none of that actually happens.
"There's nothing you can say or do to change the direction they're taking, ever. The last four reports of the PSR show that not one single person has been found not to have been acting inappropriately.
"They are in complete control of the process and the director of the PSR appoints the determining authority, which is supposed to be an independent check on the process, but it doesn't quite work like that."
Dr Haikerwal said the doctor under review was not even properly informed of what they were accused of.
"At least the Stasi told you what the problem was. Here you just end up being pilloried, and it's like a drug court or a terrorist court where you've no idea what you're charged with."
He said there were at least half a dozen other such cases waiting to be made.
Mr Burnside has supported Dr Karmakar but was not able to represent her while he ran as a Greens candidate for the federal election. He gave a speech about the PSR and natural justice at a symposium on the Gold Coast in July, organised by Dr Karmakar, on risky patient billing.
Without discussing her case explicitly, he listed the numerous elements of the legislation and the way it was enacted, especially the risk of bias in committee members, that put natural justice out of reach.
He said it was "profoundly unsatisfactory" to have lay people deciding legal matters, especially when it involved complex legislation such as the Health Insurance Act.
While natural justice was central to lawyers' training and understanding, leaving it to doctors was like trusting a lawyer with a scalpel.
"It is hard to escape the conclusion that the PSR and AHPRA act like bullies: they know they will prevail because they have great powers," he concluded. "They are worth opposing, because there is only one effective way to defeat a bully: stand up to them; resist them; do not let them get away with what they do."